If you're shifting from Android to iOS, you'll find that there's virtually no official way to take your WhatsApp chats with you. However, iTransor for WhatsApp is one such tool that can help you in this situation. You can use this tool and restore WhatsApp from Google Drive to your iPhone.
For those who don't know, iTransor for WhatsApp is an app that lets you make local WhatsApp backups to your PC. It also allows you to transfer WhatsApp between Android and iOS. What's even better is that you can restore backups from Google Drive to an iPhone! Here's how to do it.
Restore WhatsApp from Google Drive to iPhone
1. Download iTransor for WhatsApp on your Mac or Windows PC.
2. Install and open the app and Connect your iPhone to your Mac via USB cable.
3. Click 'Trust' on your iPhone when it prompts you to trust the computer.
4. Once the phone is connected, select the 'Restore/Export WhatsApp Backup' option from the sidebar.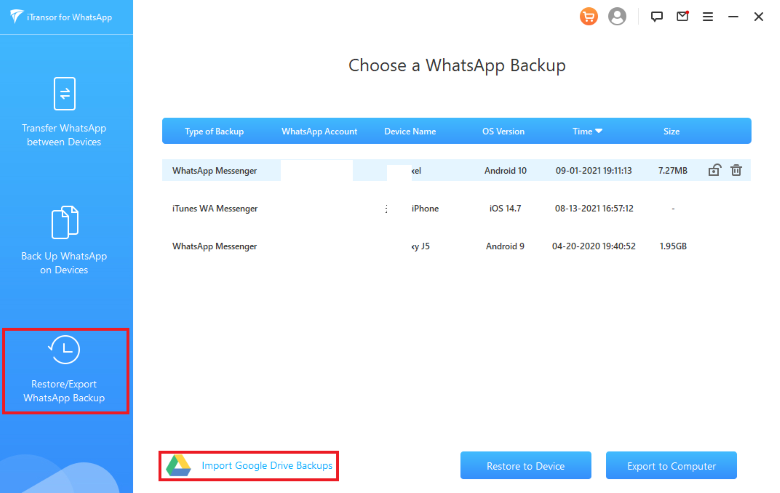 5. Click on the 'Import Google Drive Backups' button from this screen and login to your Gmail account.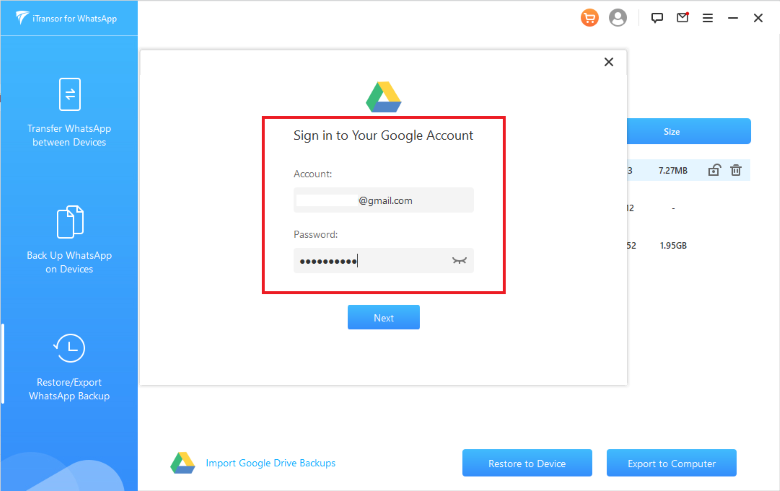 6. You'll now see a list of backups from where you can restore any to your iPhone.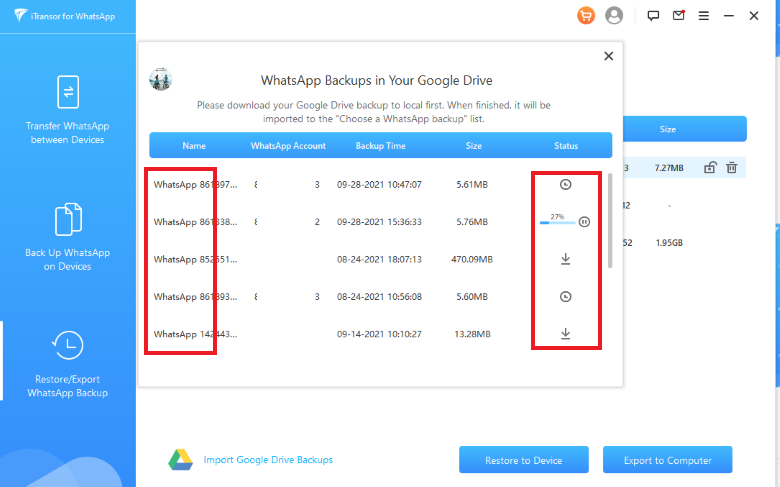 7. To restore a backup, select it and choose 'Restore to Device.' But if you're not sure about the right backup, this next section has you covered.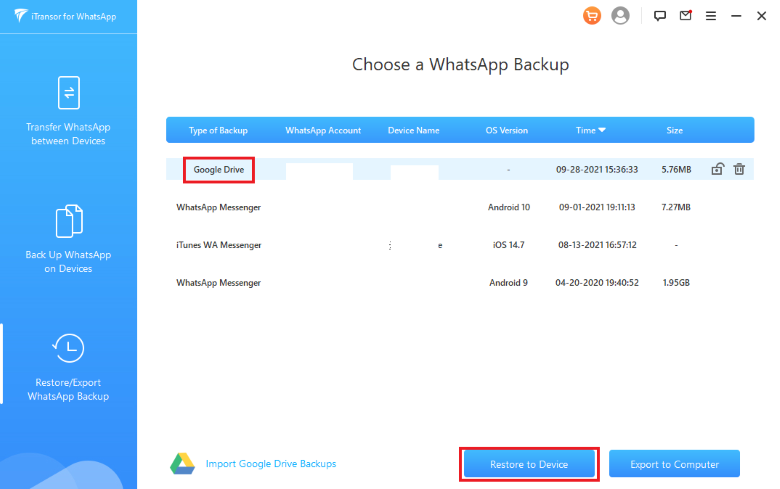 Read WhatsApp Backup on iTransor for WhatsApp before restoring
If you're looking for a video demo, the above video follows the same steps as the tutorial to let you restore WhatsApp from Google Drive to iPhone.
But you can not only use it to restore chats but also find the right backup before you do it. iTransor for WhatsApp lets you export the whole backup onto your PC so you can read the chats and make sure they're the ones you want to restore.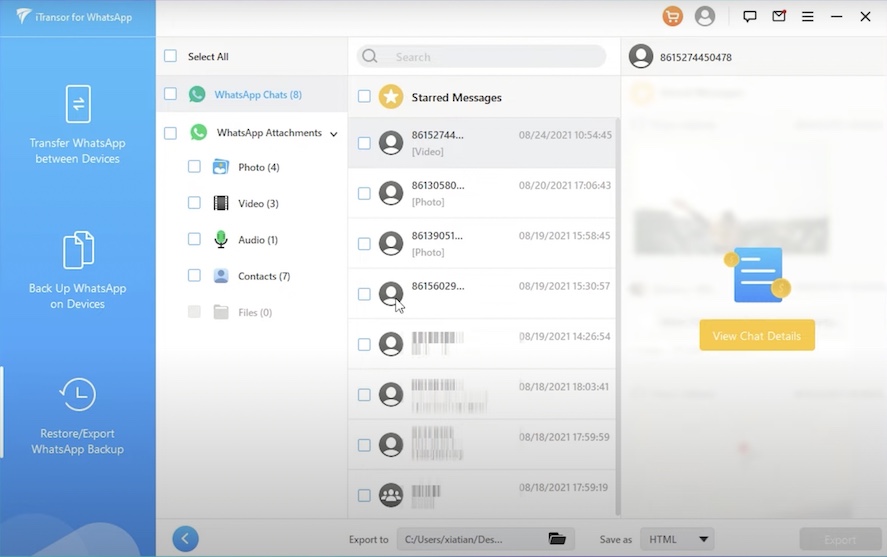 To do so, just follow the above steps all the way to Step 6. From there, select the 'Export to Computer' option and you'll see the chats within the iTransor for WhatsApp. It is secure, local, and neatly presented which lets you easily go through the backup before restoring.
Why Choose iTransor For WhatsApp?
Transferring WhatsApp backup from Google Drive to iPhone is one thing, but iTransor for WhatsApp can do a lot more. Instead of getting yourself locked into iCloud or Google Drive backups, you can backup your chats to your PC or Mac instead.
Just connect your phone via USB and select the backup option. You may want to do this because it saves space on the cloud, and to keep multiple backups. iTransor for WhatsApp can also export your chats as you see them on the phone, so it is more convenient to open old chats without restoring them.
So if you want to transfer, restore, or backup your WhatsApp independently, then iTransor for WhatsApp- WhatsApp transfer tool is one of the best ways to do it.