Are you a teacher who needs to record a video for their student during pandemic times? Or, are you a gamer who wants to record the gameplay and share it with their friends on platforms like Facebook, Instagram, Twitter, YouTube, Twitch, etc.? Since people currently need to stay at home for their safety during a pandemic, they rely on video tutorials to learn new skills and knowledge. Some reports say that 53% of people are watching a couple or more educational videos per week. So, suppose you are dedicated to teaching others. In that case, the best way to show a discussion is via tutorial videos despite your industry. That is why we will show you the best tool to use for recording instructional videos online for free.
How to start making instructional videos?
Step 1: Know your audience
First and foremost, you must determine and get to know your audience. If you discuss a product, you should tell your viewers how to use that specific product and where they are having a problem. If it's a teaching class, focus on a single topic and situation to thoroughly explain it to your students. You should always ask yourself the most asked questions about your discussion and tell your audience the best answer.

Step 2: Script and storyboard
The best thing to do is to write it on a piece of paper and read it when recording video tutorials for scripts. It would also be best to make a storyboard and sketch as simple drawings as possible and show it to your viewers.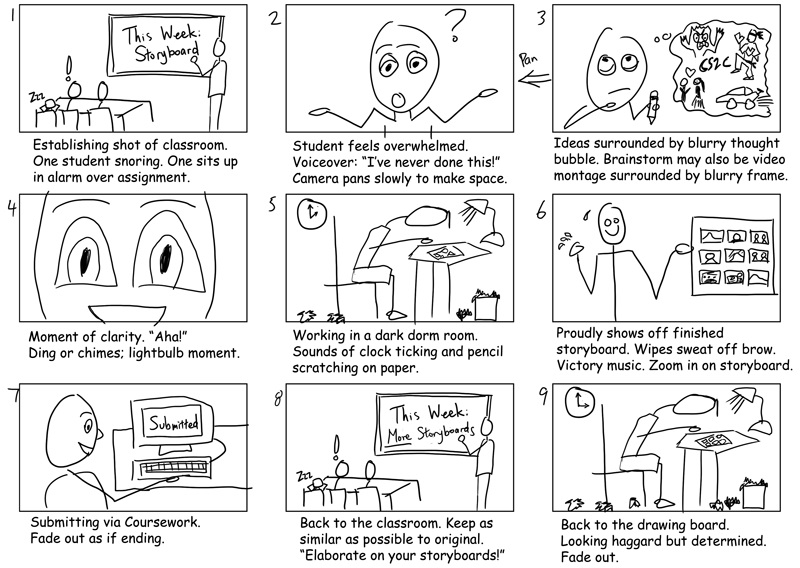 Step3: Use AceThinker Free Online Screen Recorder
If you are looking for a powerful and free online screen recording, use the AceThinker Free Online Screen Recorders. This online free screen recorder can record your screen in full-screen, region mode, and web camera in HD quality. Also, this tool can include the audio from your computer's system sound. You can use this tool for free without creating an account. But, just in case you want to upgrade to its PRO version, feel free to register an account and download its software on your computer to use its advanced features. On the other, we will list the steps on how to record with this tool below.
– You can visit the official website of AceThinker Free Online Screen Recorder by going to this link (https://www.acethinker.com/free-screen-recorder).
– On that its homepage, click the "Start Recording" button to launch its online app.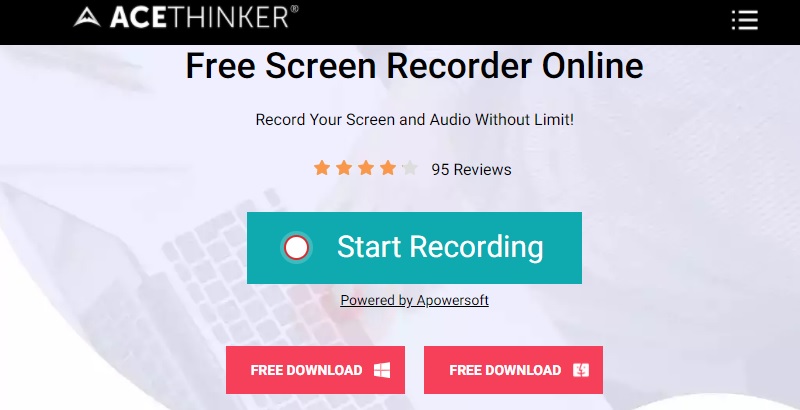 – Then, choose if you will record in the full-screen, region, or in webcam mode.

– After that, click the "REC" button on the toolbar's left side to start recording.

– Once done, click the "Stop" button to end the recording. It will open a video playback window to watch the video and save it to your computer.

Step 4: Share your recordings
You can also share the recorded video on AceThinker Free Online Screen Recorder's video playback, click the "Share" button at the right bottom of its interface. You can share it directly on YouTube, Vimeo, Google Drive, and Dropbox.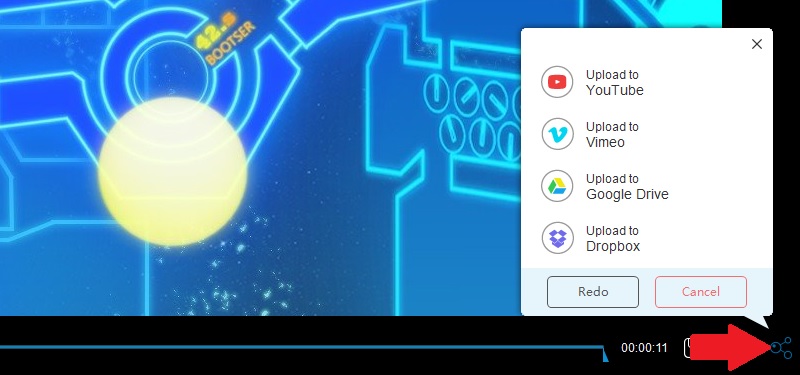 Step 5: Edit your recording
It would also be helpful if you edit your recording before showing it to your audience. You can search on Google for the best tool to use for recording and polishing your video recording. Adding clean effects that can help you point the vital part of your video tutorial will significantly help.
Extra Tips – FAQ about making tutorial videos
How to keep my demonstration simple and straightforward?
– Writing down a plan is a great help to stay focused and clear when speaking on your video tutorial. It would help if you start by stating your video tutorial's purpose or topic to know what your video is about. Also, you must have a clear start, middle, and end discussion. Besides, listing steps is also an excellent video for showing information. Regarding speaking, you have to use an active voice rather than a passive voice, especially for instructions. You can mention many topics in your video tutorial, but they must have something in common.
I have an excellent tutorial video. What platform can I share to?
– YouTube will help you gain viewers because it shows different uploaded videos from people around the world. You can upload as many video tutorial videos as you like for free. But, take note that your videos might contain lots of video ads if it reaches lots of viewers, likes, and subscribers. Also, Vimeo and Facebook can help you gain viewers on your tutorial video since this platform has millions of users. Another website you should consider is eLearning websites like Skillshare, LinkedIn, Udemy, and more. If you made a nice tutorial video, try these said social media platforms to show it to a large audience.
— Download AceThinker