A new beta release of Android 12 has landed, which leaves us with one more beta before the stable release. In this update, Google added a feature that we've been waiting for for years, scrolling screenshots. The feature was first introduced in Android 11 betas but was canceled later, with Android VP of Engineering calling it "infeasible."
In this, let's look at everything new in the release.
Android 12 Beta 3: New Features
Scrolling Screenshots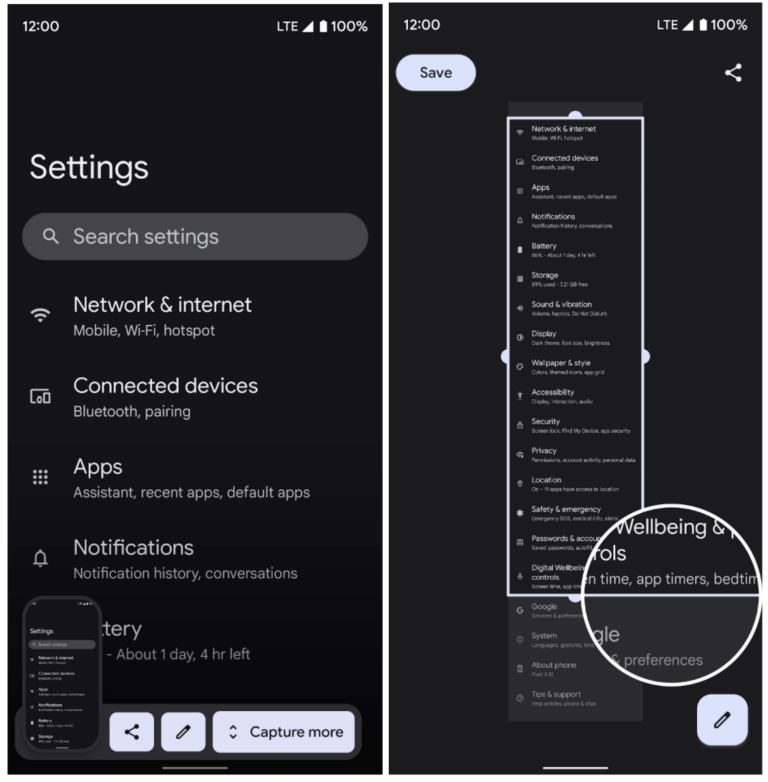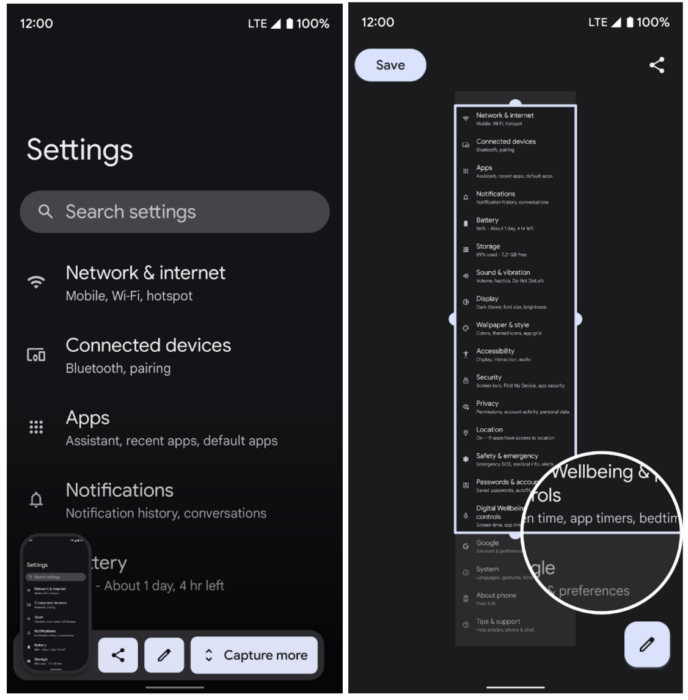 One of the most requested Android features, scrolling screenshots, will allow you to capture scrollable content on an app. When you take a screenshot, a "Capture more" button will appear. By using it, you can extend and later crop the same.
Faster Auto-Rotate
Android 12 Beta 3 comes with a better and faster auto-rotate feature, and it does so by using front cameras. The feature will detect the face and rotate the screen accordingly, which will help in better auto-rotate for a better user experience.
Improved On-Device Search
Google has added a better, high-performance, and on-device search engine where apps can index data if you let them.
Android 12 Beta 3: Other Features
Privacy indicators introduced in Beta 2 would let you know when an app's using the device's camera or microphone, but it only shows when an app is in immersive mode. As this can block the app's contents, certain improvements have been made to the APIs to help developers select their placement on the screen.
Beta 2 also introduced camera and microphone toggles. This allows users to turn off access to the same. In Beta 3, it is also being made available to enterprise administrators.
Source: Android Developers Blog