Finding right hardware components for a PC is a task. Often we end up purchasing components that are not compatible with our devices. Amazon wants to end this with its new partfinder tool.
The e-commerce giant has added a new partfinder tool on its website that allows users to check the compatibility of hardware parts such as memory, video cards, processors, etc., before purchasing them.
The partfinder tool is displayed at the top of the product page if Amazon has enabled it for the part you are planning to purchase. Using the widget, you can select a brand and model, or PC manufacturer's name and model to check whether the component is compatible with your device or not.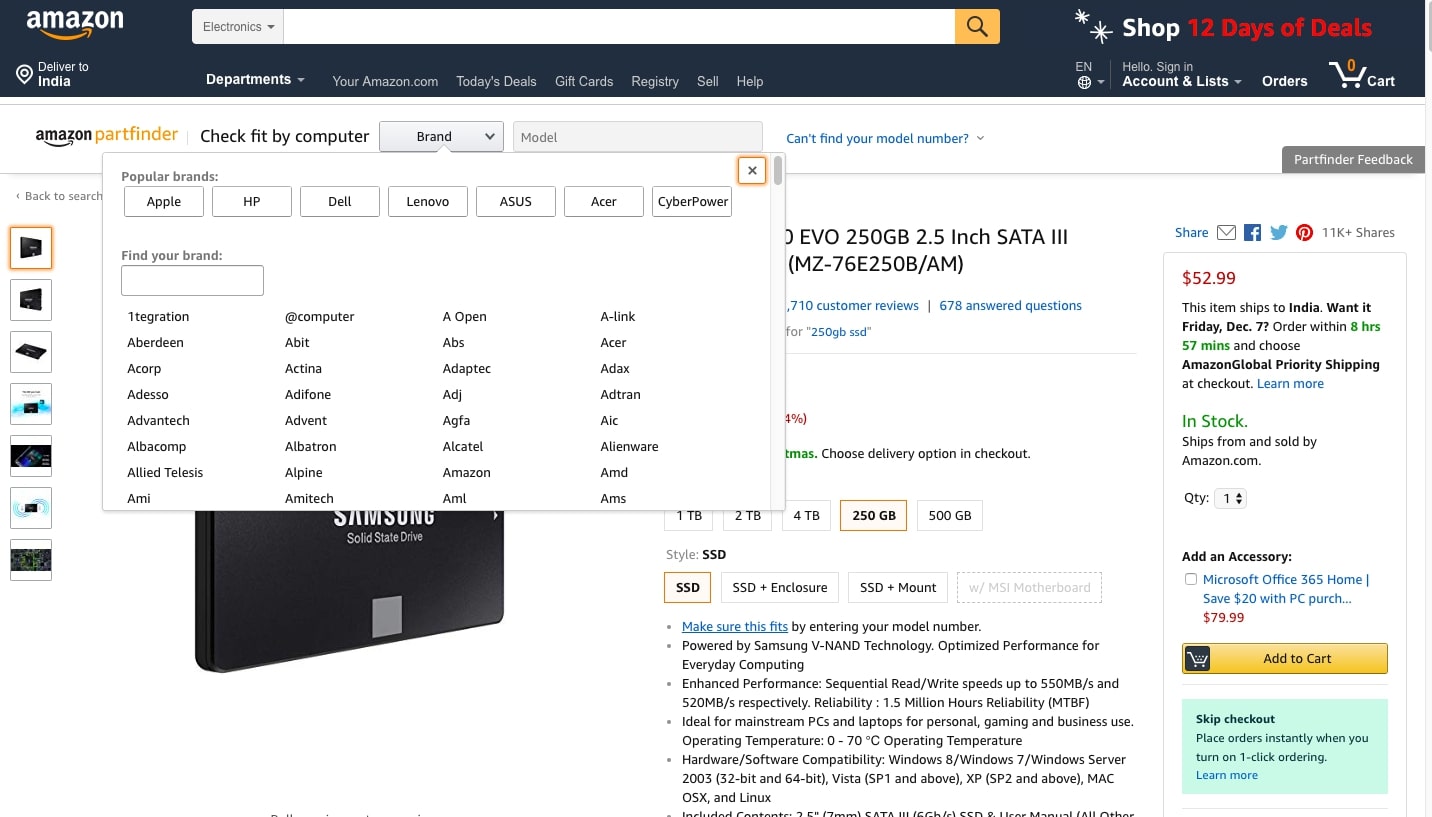 Moreover, you can also click on the link provided in the tool to get a list of the parts that are compatible with your device as per your query. As of now, Amazon partfinder gives out results only for those devices that have model numbers.
Additionally, you can choose a prebuilt PC or laptop. The tool is available only for the parts that are available on Amazon.
Currently, Amazon does not provide you the option to create a list of parts that are compatible with each other using the partfinder tool if you are looking forward to assemble your own PC.