Amazon just held a surprise hardware event in Seattle similar to the one held last year in September — so I guess now its an official Amazon thing.
The event brought a bunch of new product announcements, and we got new Echo speakers, Echo Show, and even a microwave!
Let's check out all the biggest announcements:
A new Echo Dot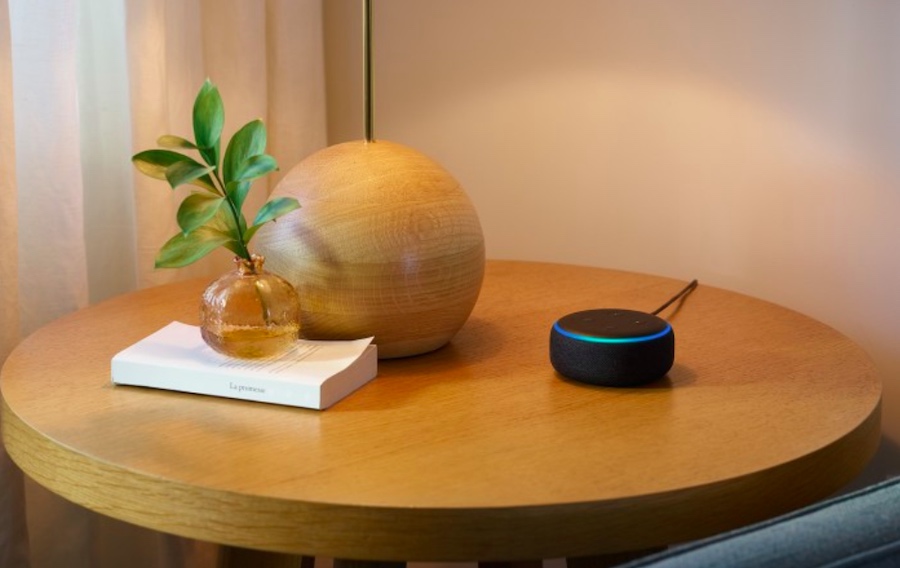 The first announcement of the event was a new Echo Dot with a larger 1.6-inch driver — which is 70% louder than its predecessor and offers powerful sound with less distortion and enhanced bass reproduction.
It still features both Bluetooth and aux output that can be used to hook it up to a bigger speaker. The new Echo Dot has the same old pricing of $49.99. It is available for preorders and will be shipped by October.
Echo Input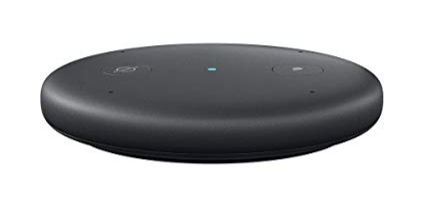 Echo Input is a new device that can turn any other speaker into an Echo smart speaker device — well, sort of. This is the first Echo device to come without a speaker. It adds Alexa voice control to the speakers you already own via a 3.5mm audio cable or Bluetooth.
Equipped with a four microphone combo, Echo Input can listen to you across a room. It is incredibly slim with a 12.5mm thickness and will be up on sale later this year at $34.99.
2nd gen Echo Plus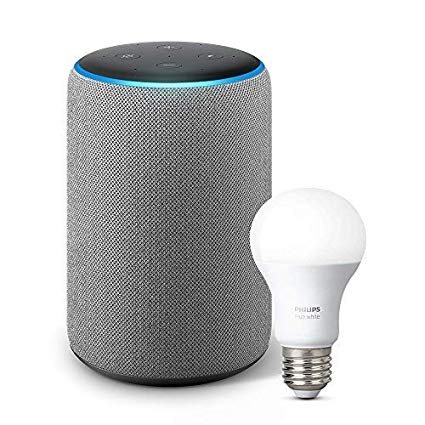 The latest Echo Plus comes with fabric design and an integrated temperature sensor. So it can activate Alexa routines according to a room's temperature.
The new local voice controls enable offline commands so you'll still be able to ask Alexa to switch off the light after the internet goes out. Echo Plus has been priced at the same $149.99 and is up for pre-order now and will be shipped in October.
2nd Gen Echo Show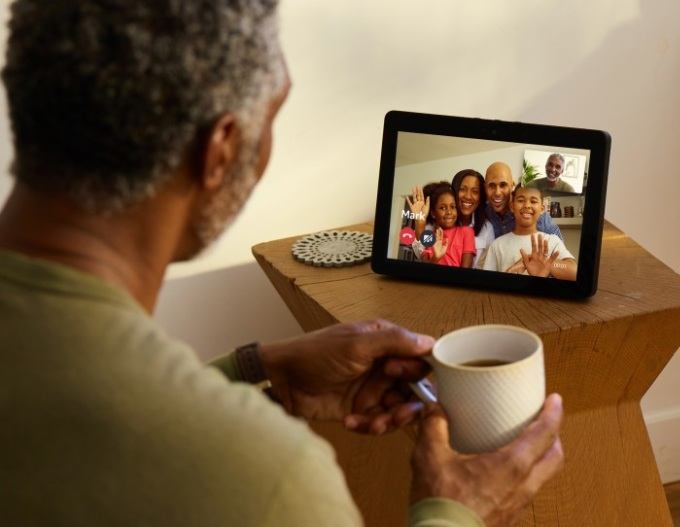 The next Echo Show now features a high-resolution 10-inch HD display, 8-microphone array, and powerful drivers for better sound.
Amazon has also announced a Skype app for the device, so you don't have to voice call from the Alexa app now. The new Echo Show is up for pre-orders at a price of $229.99.
Alexa Guard
Amazon has introduced the new Alexa Guard for home security. It integrates all Echo and smart devices to help customers protect their homes while they are away.
You can set your Echo device to away mode before leaving the house by saying "Alexa, I'm leaving," and Alexa will listen for sounds like breaking glass or smoke or carbon monoxide alarms. On detection of specific sounds, it can alert you or your security provider.
Amazon Basics Microwave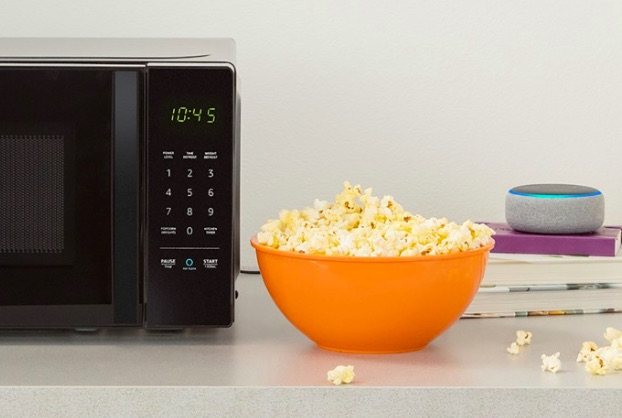 The Amazon Basics microwave comes with Alexa controls and "dozens of quick-cook voice presets, so you can cook just by asking Alexa." It also has a Dash functionality that will automatically reorder popcorn if you are running low.
It doesn't have built-in voice controls, but it can communicate with a nearby Echo. So you can ask Alexa to add a minute extra to the presets if that's how you want to cook. Priced at $59.99, the preorder for Amazon Basics Microwave has started already.
Echo Wall Clock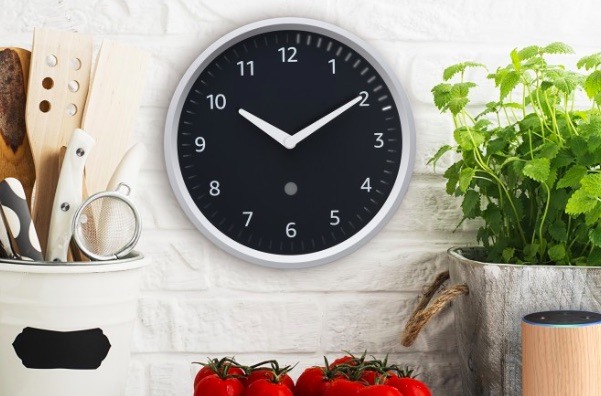 Just like the microwave, Amazon's new clock is also connected to Echo speakers over Bluetooth. So the only thing that sets it apart from regular clocks is that you can use Alexa and your voice to set timers, alarms, and change the time.
Echo Auto
Now that we have an Alexa enabled device for our living room, bedroom, and kitchen, Amazon decided it's time to bring one in the car too.
Echo Auto is a $50 dashboard accessor that can listen to you on the noisy roads too. You can ask it to play songs, call contacts or shut off some smart appliance you left on at home.
Echo Sub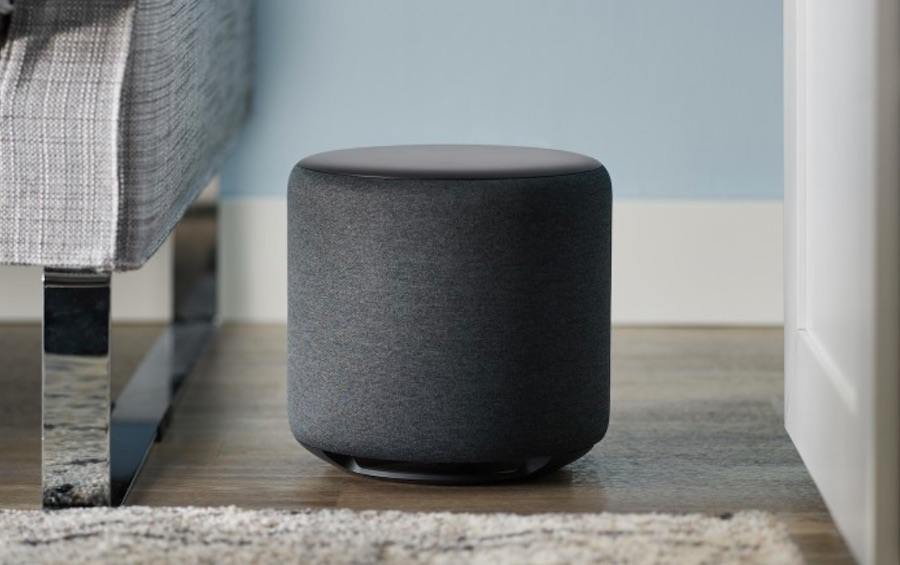 Echo speakers generally lack bass and to address this issue, Amazon has introduced the $129.99 Echo Sub. It can be paired with an Echo to create a more robust sound system with powerful bass.
The Echo Link and Link Amp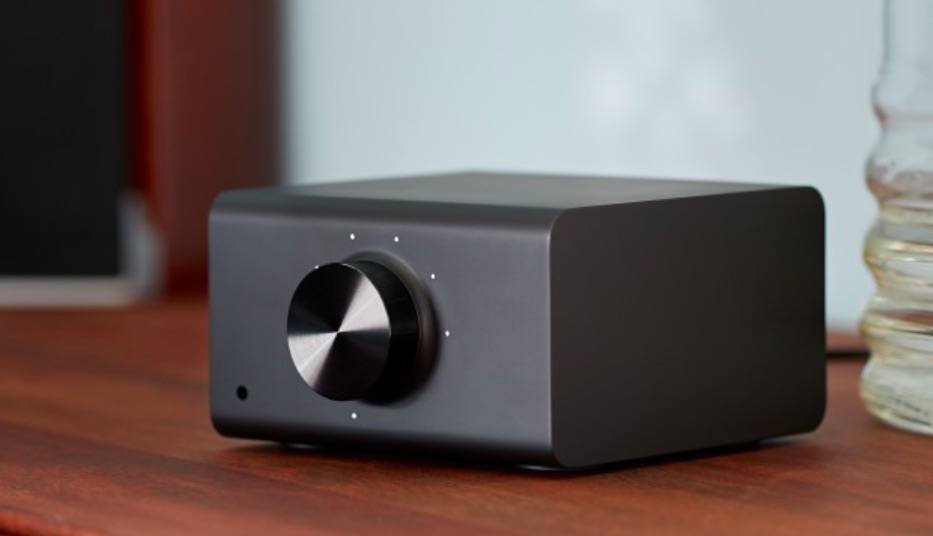 Amazon seems to be pretty serious about sound systems now. The company announced a $200 Echo Link that can connect to a receiver or amplifier and add a bunch of inputs so you can connect speakers to it.
Meanwhile, the $300 Echo Link Amp can connect to your existing stereo equipment. It features a built-in 60W 2-channel amplifier to improve sound quality.
Fire TV Recast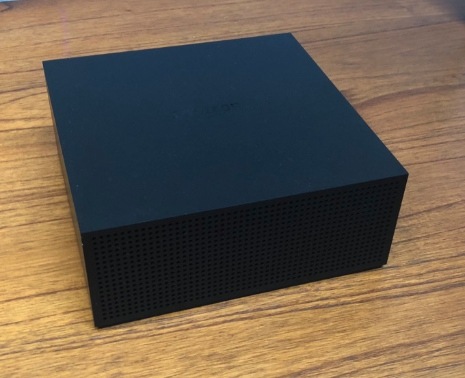 Amazon has bigger plans to take over your TV as well with its $230 Fire TV Recast that is focused on live-recording. It can connect to a digital antenna and use the DVR recordings to stream on Fire TV, Echo Show or other devices.
Amazon Smart Plug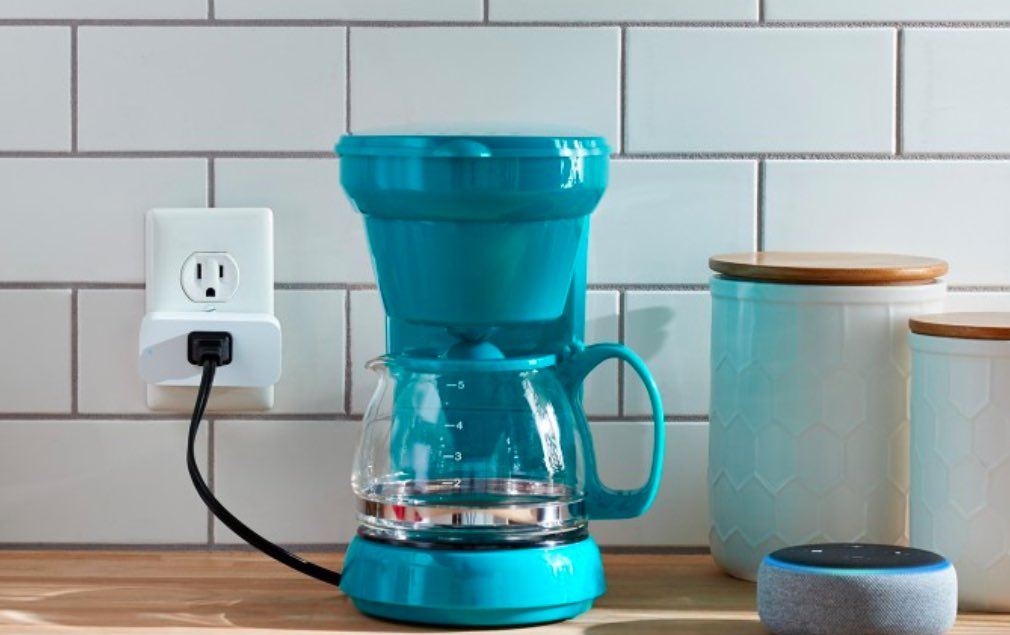 This product does exactly what the name suggests — it is a plug that's compatible with Alexa. So you can command Alexa remotely to turn on or off any device that's plugged into Amazon Smart Plug. It is now available on preorder at a price of $24.99.
 Ring Stick Up Cam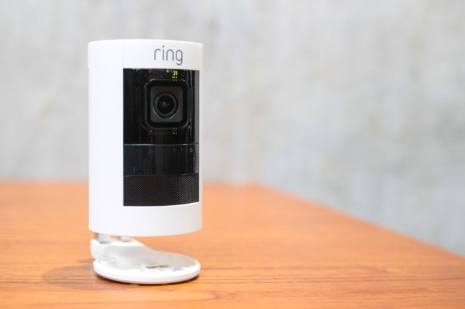 Amazon introduced the Ring earlier this year at another hardware event. Now it has brought a new device called the Ring Stick Up Camera that is available in both wired and battery-operated versions.
This security camera can be used both indoor as well as outdoor and integrate it with the Ring alarm. Both the versions of the camera offer 1080p video, night vision, motion detection, and IPX5 water resistance. The  Ring Stick Up Cam will hit the markets by December.