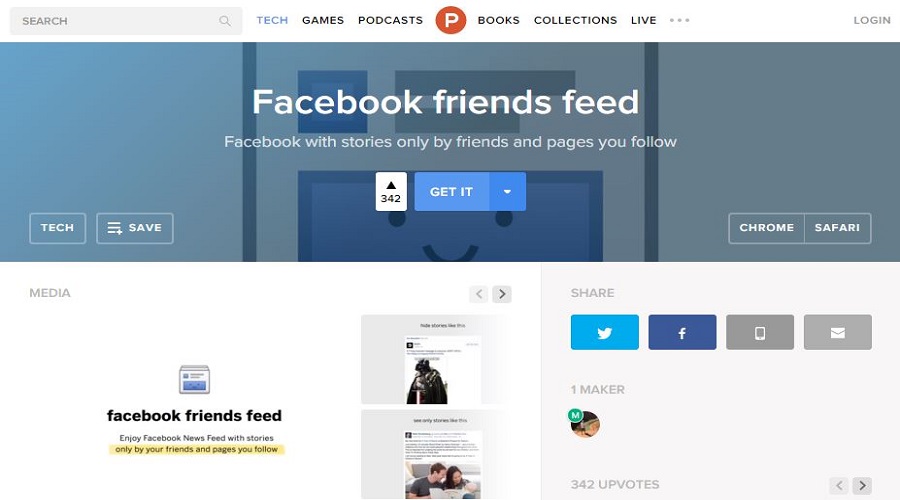 Short Bytes: A new Chrome extension named "Facebook friends feed" has popped up on Product Hunt, having magical powers to vanish all the irrelevant posts from your Facebook news feed. The extension is coded by a Slovakian developer Juraj Ivan.
A
newborn chrome extension trending on Product Hunt will surely improve your Facebook experience. Developed by Juraj Ivan, the extension is gifted with some extra-terrestrial powers to evaporate all the impertinent content from your Facebook news feed.
Once you add this extension in your Google Chrome browser, your Facebook news feed will only display posts from your friends and from the pages you follow. The other content like advertisements will not be able to find its place on your news feed. Also, posts from your second connections meaning the posts liked by your friends, which obviously doesn't concern you much, will be eliminated.
The Chrome extension titled as "Facebook friends feed", allows you to either completely hide all the irrelevant posts or just fade them, maybe you find some of them useful. Juraj says it took him only 24 hours from the moment he got the idea till he was able to submit the complete extension on Product Hunt.
As you can see in the screenshot below, Facebook friends feed provides you two options regarding the posts not directly from your friends or pages: Hide completely and Just fade.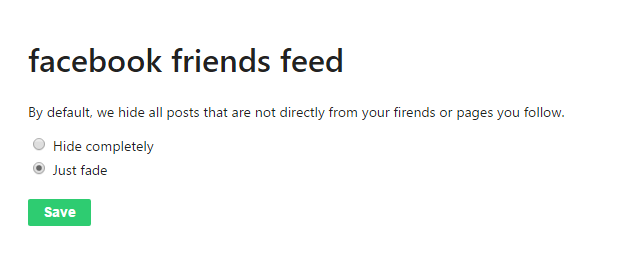 The Bratislava resident has his vast portfolio of apps and is behind the Slovakian website of Toni&Guy. The developer says that it just took his 24 hours to create the extension. Good job!
I installed the extension and enabled the Just fade option to check if the extension is working. Well, this extensions works just fine. See it yourself: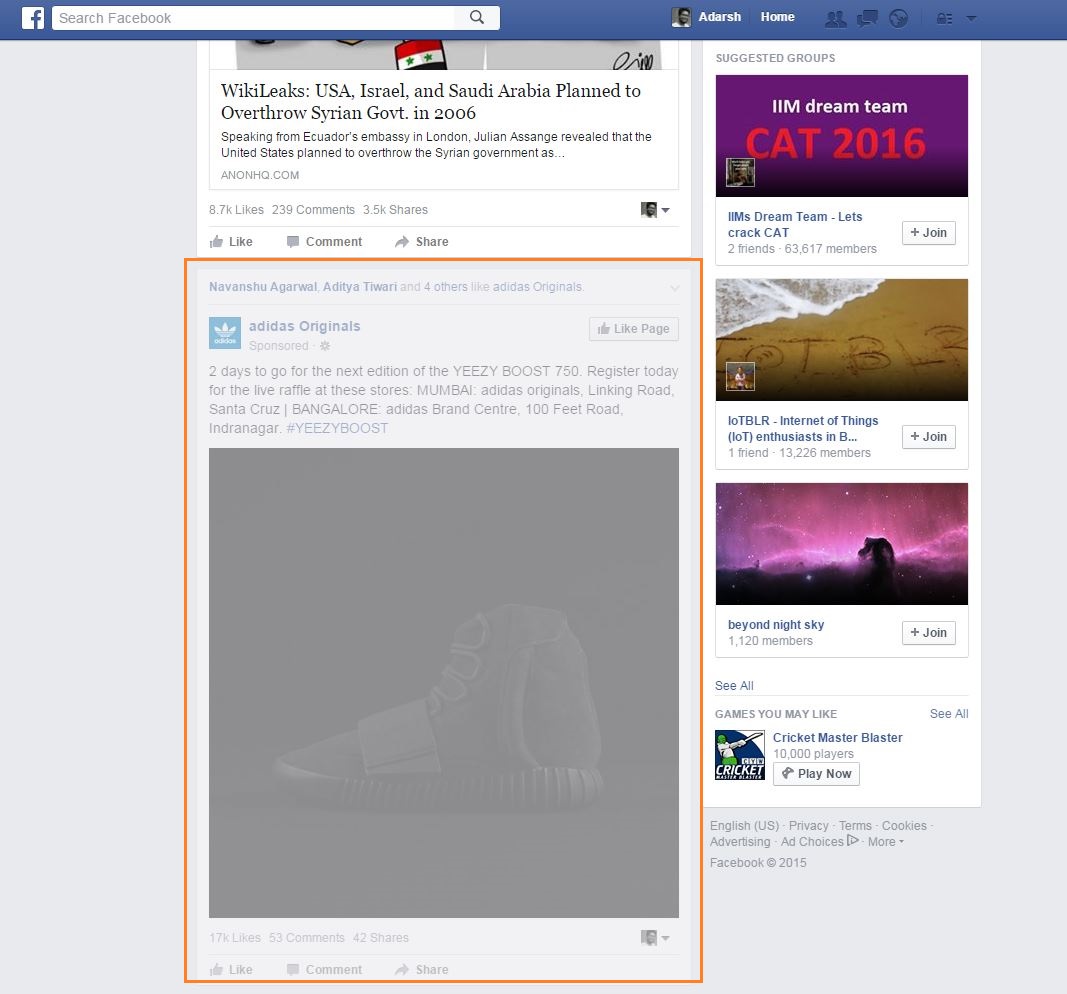 Yesterday I developed this simple Chrome Extension, that hide all stories that are not directly from your friends or pages you follow. As a result of it, I already stopped visiting facebook so often, it's enough to visit once, twice a day and I don't miss anything important from my friends.
— said Juraj
This is the first of its kind that has surfaced on the internet and will be loved by almost every Facebook user, as people only want to view quality posts in their feed, not some commercial stuff every time. Juraj Ivan is also working on a Safari version of his extension (update: it's now ready ), but one can't predict about its future as Facebook will definitely intervene with some legal obligations.
Here's the Product Hunt link:  Facebook friends feed
Also Read: How This Facebook Glitch Gave Me a Massive Heart Attack