AirCar, a dual-mode car-aircraft vehicle that can fly and drive on the road, has just completed its first-ever inter-city flight in Slovakia.
The flight took off from Nitra airport and successfully landed at Bratislava airport on June 28, 2021, at 6:05 AM. The distance between the airports is about 90 km, and it took almost 35 minutes for the flying car to complete the flight.
This was the 142nd successful landing of the AirCar. It's a key development milestone that has moved a step closer to its production.
AirCar is a patent-protected project of the Slovakia-based company Klein Vision. The vehicle was driven and tested by its CEO and CTO Prof Stefan Klein, and co-founder Anton Zajac.
More About AirCar Flying Car
AirCar Prototype 1 is powered by a 160 HP BMW engine with a fixed propeller. There's also a ballistic parachute for emergencies.
This flying hybrid car has undergone 40 hours of test flights, including various parameters like steep 45-degree turns and more under the supervision of the Civil Aviation Authority. In addition, the AirCraft Prototype 1 can fly at 8200 ft and attain a maximum speed of 190 km/h (103 kt).
Furthermore, there will be an Aircraft Prototype 2, which will be the pre-production model. It'll have a more powerful 300 HP engine. Besides, it'll have an EASA CS-23 aircraft certification with an M1 road permit.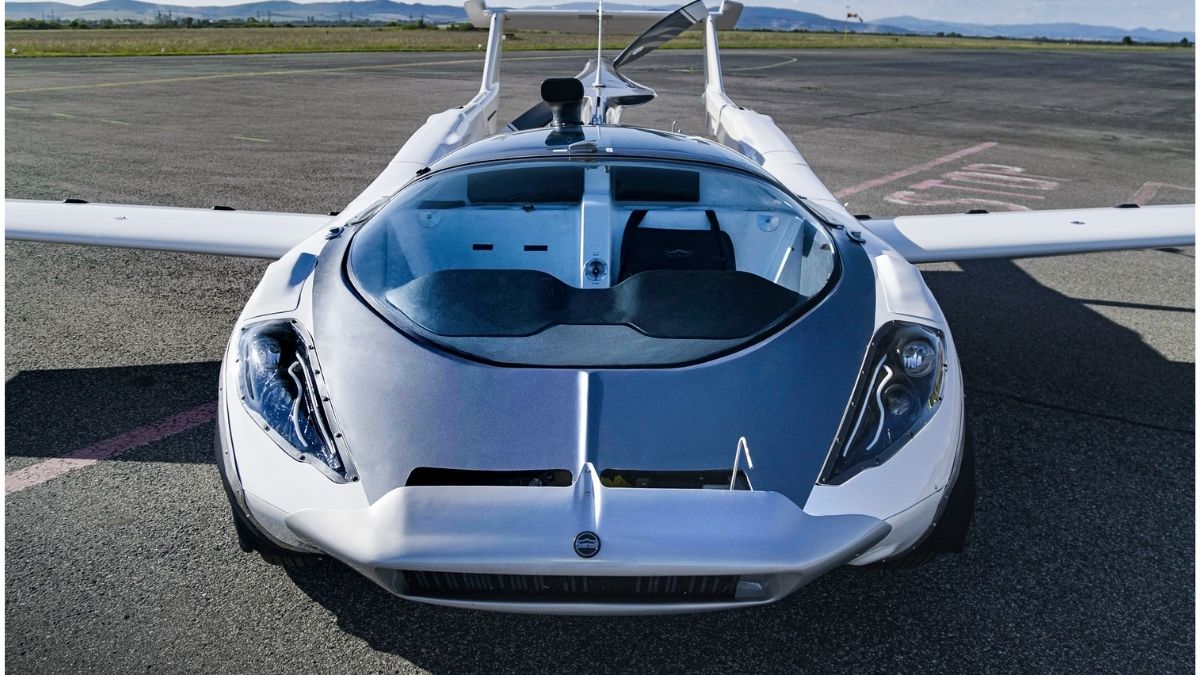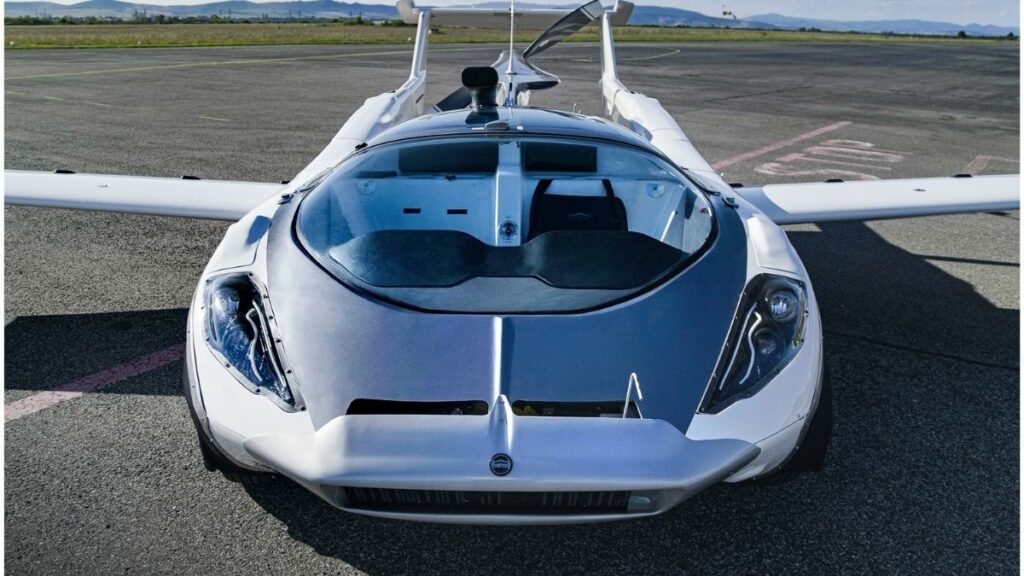 AirCraft Prototype 2 will be capable of achieving a cruising speed of 300km/h (162kt) and a range of 1000km (621mi).
The most interesting part is that AirCar can transform itself into a sports car from a mini aircraft in just three minutes and that too at a click of a button only.
Boeing Co. Senior Technical Fellow Dr. Branko Sarh said, "The automated transition from road vehicle into an air vehicle and vice versa, deploying/retracting wings and tail is not only the result of pioneering enthusiasm, innovative spirit and courage; it is an outcome of excellent engineering and professional knowledge."
After completing the flight, Prof Klein said, this flight starts a new era of dual transportation vehicles as it opens up a whole new category. On the other hand, the co-founder of Klein Vision, Mr. Anton Zajac said, "AirCar is no longer just a proof of concept; flying at 8,200ft at a speed of 100kt, it has turned science fiction into a reality."
Final Thoughts on AirCar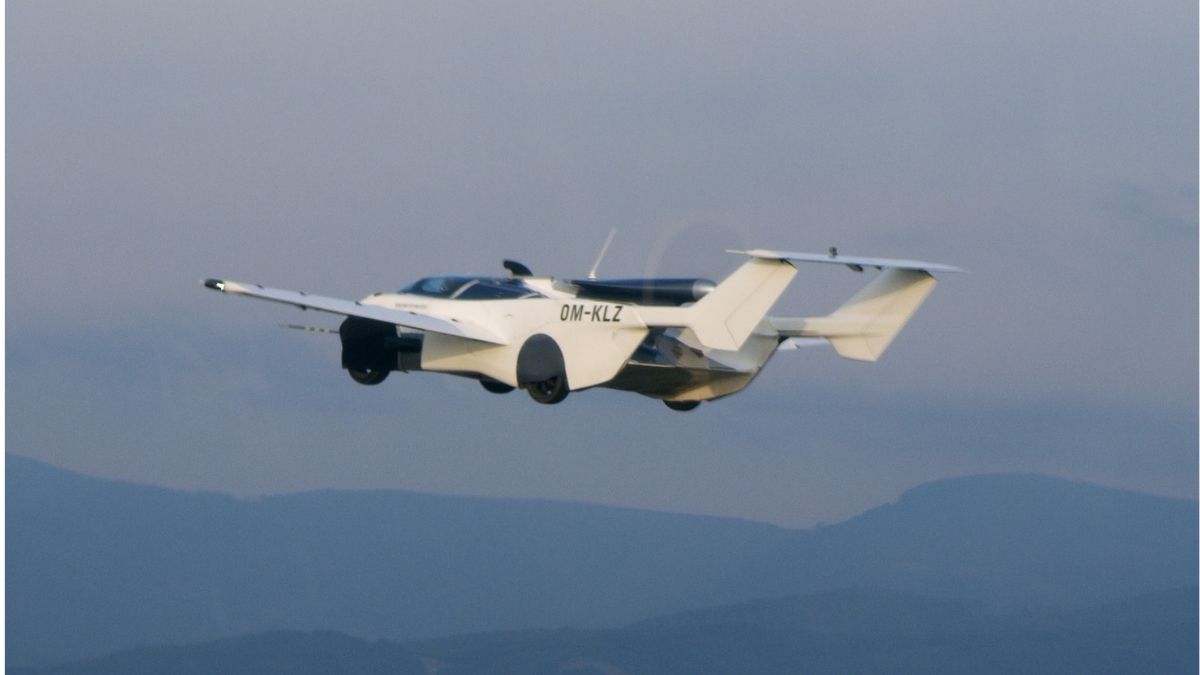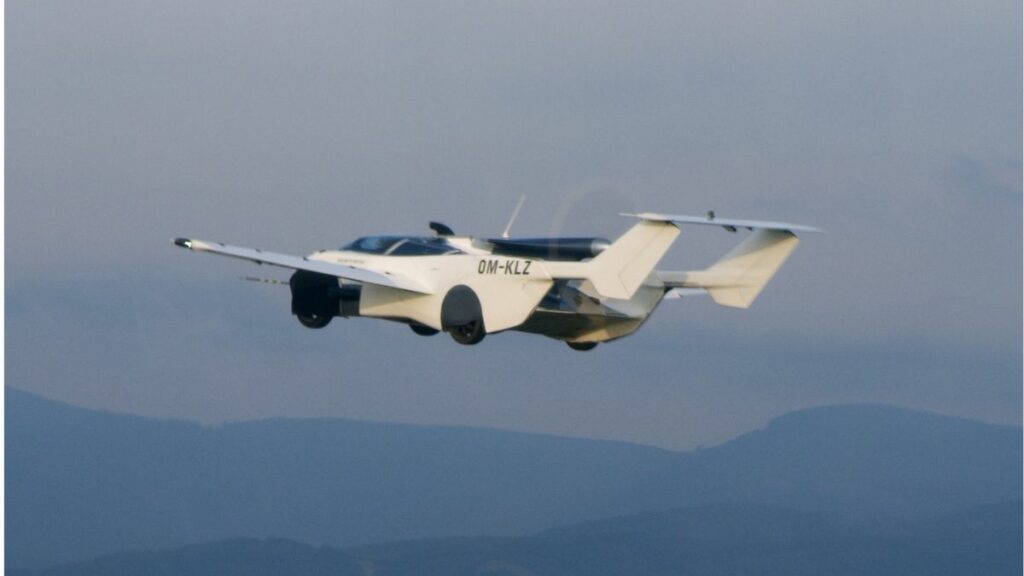 After the EVs and autonomous vehicles, the next most exciting innovation in the automotive industry is hopefully going to be flying cars.
In the past couple of years, we have seen many capable minds working hard to bring flying cars into the market. One recent example of such technology is Airspeeder Alauda Mk4. However, it's purposely built as a racing electric flying car.
The important part is that all these cars are near production-ready vehicles. However, it goes without saying that interested customers will have to undergo pilot training to fly these cars.
Anyway, what do you guys think? How long it could take for these kinds of flying cars to be available for the general public?
Source: Klein Vision