Last year in April, we told you about the world's first flying racing electric car and its racing sports plans. At the time, it was under construction and was going through a testing phase.
However, this flying electric car has now made a global premiere. A full-scale flying electric vehicle already made the first flight in Southern Australia under the country's Civil Aviation Safety Authority (CASA) observation.
Now, with its successful flight, a Grand Prix of flying electric cars will take place in 2021 at three soon-to-be-revealed international locations.
This innovative future-inspired car is a project of an Australia-based startup, Alauda Aeronautics, and it's named Alauda Mk3.
Alauda Mk3 is a part of Airspeeder – the forthcoming crewed racing series. Moreover, the company has also announced EXA, which is Airspeeder's first racing series. So let's explore more about this exciting flying electric car racing series.
EXA: Airspeeder's First Flying Racing Series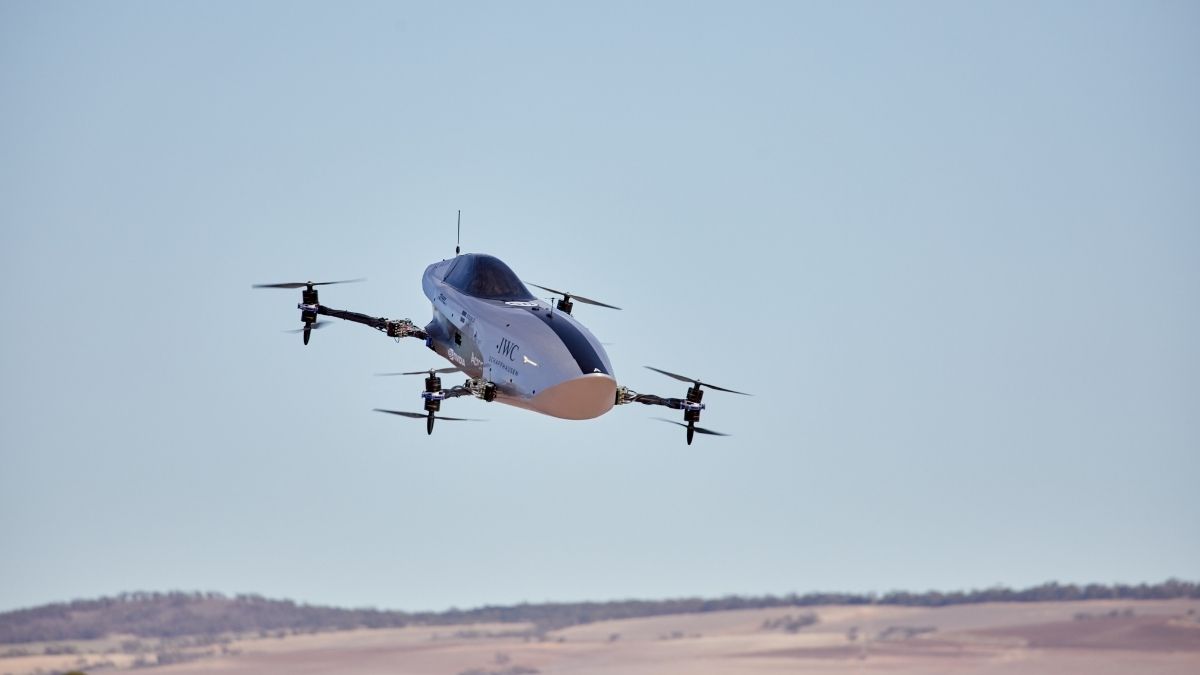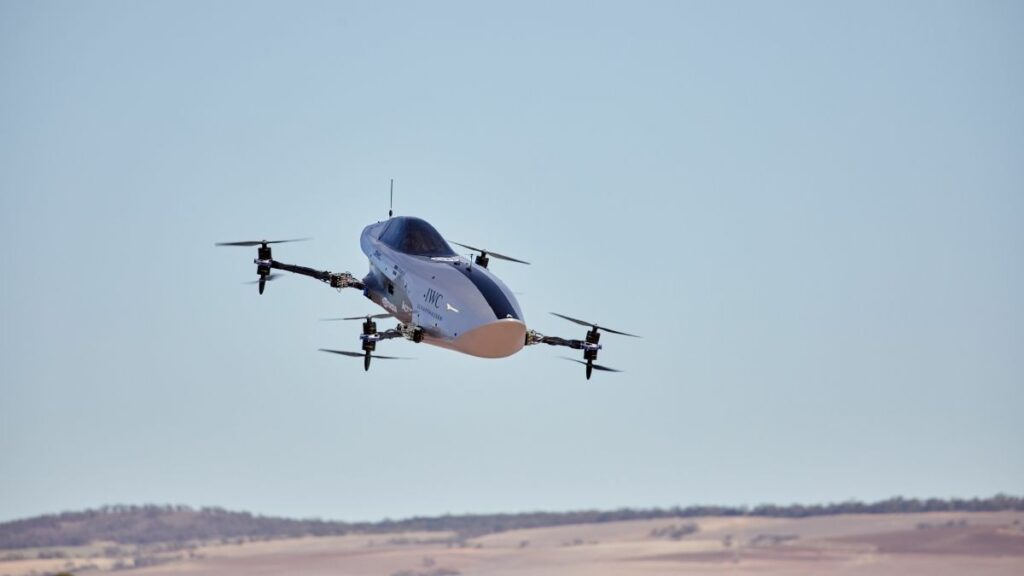 EXA is Airspeeder's first racing series. Initially, it will be held in three international locations. These races will see elite pilots drawn from aviation, motorsport, and eSports backgrounds to remotely pilot the world's only racing electric vertical take-off and landing (eVTOL) craft.
However, these pilots will remotely govern flying cars from a different cockpit that simulates and mimics the MK3 environment. Inside the Mk3, there will be a dummy to represent the human frame. From there, they can control the car the same way a pilot does inside the real cockpit with fingertip commands.
On the other hand, the audience will be able to stream online through digital platforms. This is also a better way to connect with a global audience.
Mathew Pearson, Founder, Alauda Aeronautics and Airspeeder, said, "EXA delivers on the promise of a future first shown in science fiction. We are proud to introduce a sport that redefines what humans and machines can achieve together. These historic first flights are just the start, and we are all excited to begin a momentous new chapter in motorsport's rich legacy."
Furthermore, to make this event more exciting and adventurous, Alauda Aeronautics plans to accelerate Airspeeder's progression to human-piloted races by 2022.
Airspeeder Alauda Mk3 (Flying Electric Car) Specifications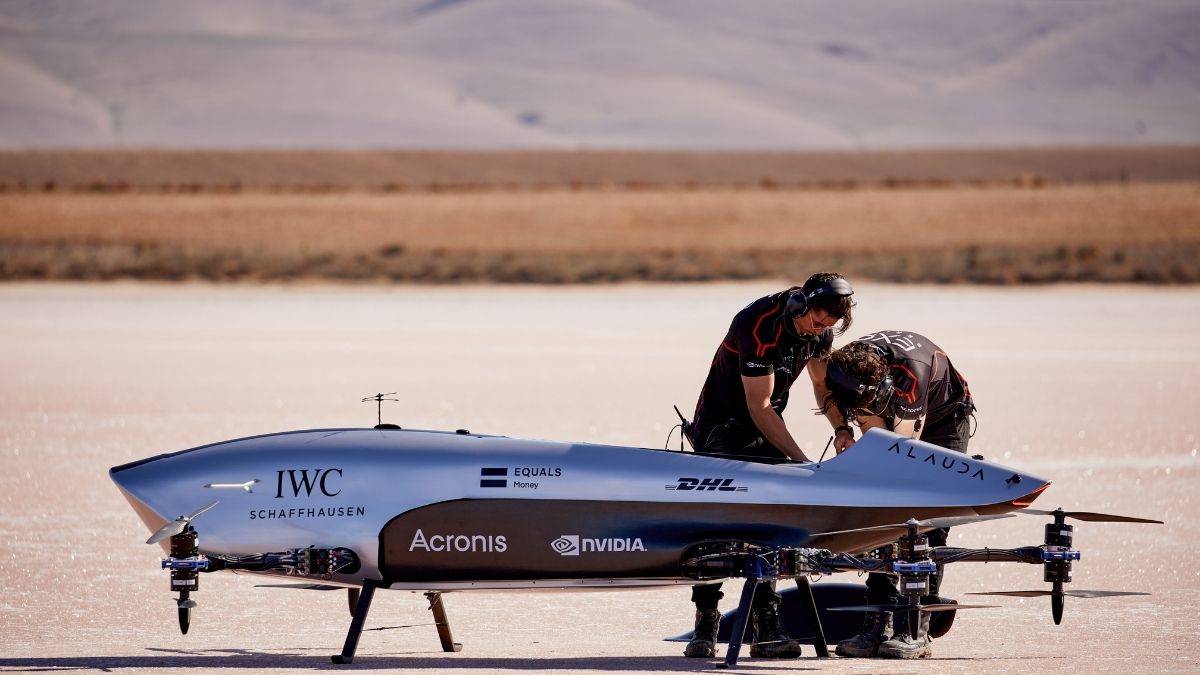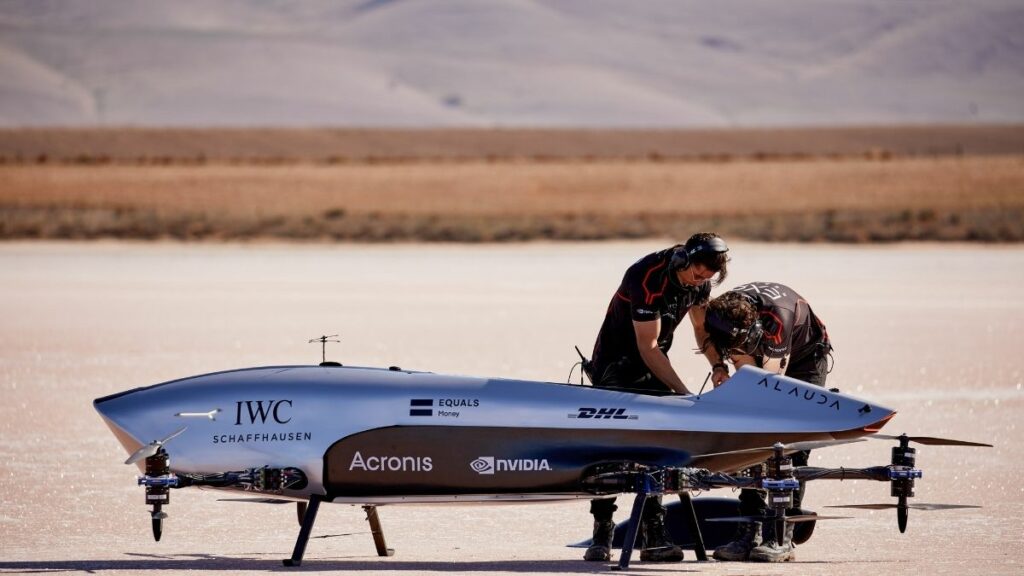 Alauda Mk3 is jointly made by a team of technical experts and engineers from different backgrounds. The design is basically inspired by the 1950s and 60s racing cars.
You can think of it as a fusion of a formula racing car, an aircraft, and a drone.
Performance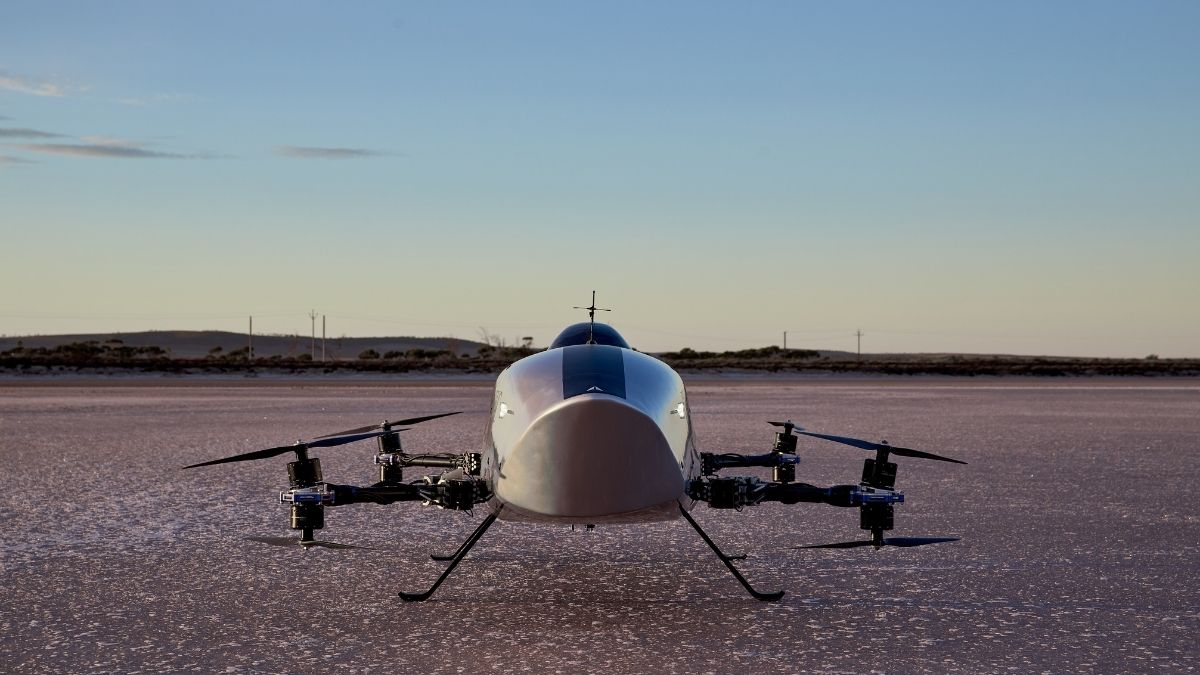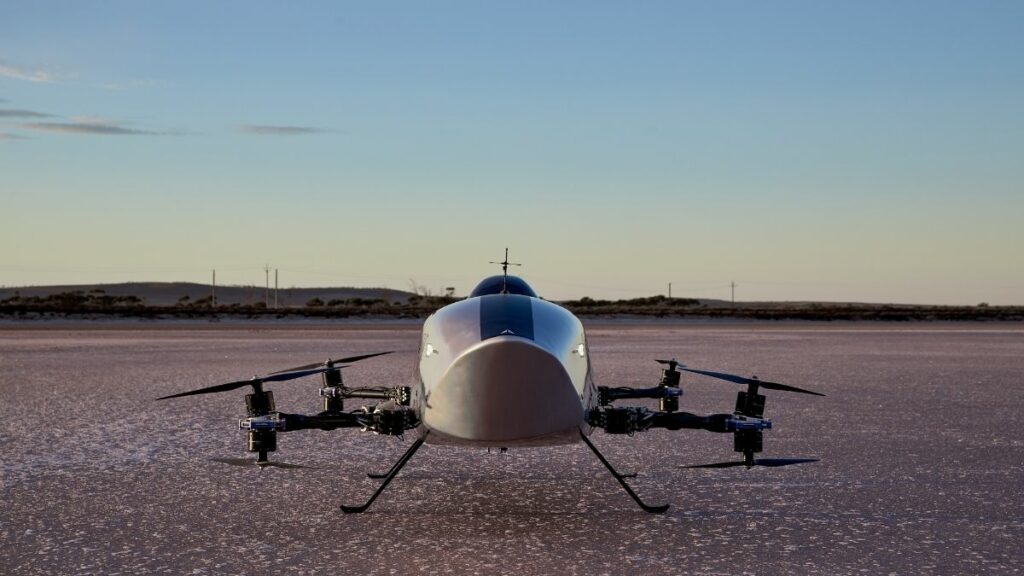 This flying EV can produce up to 320 kW (429 HP), which is almost equal to a high-end full-size SUV. It weighs only 130 kg without a pilot with the ability to lift more than 80 kg.
In addition, it can accelerate from 0 to 62 mph in as low as 2.8 seconds.
Most interestingly, the Mk3 flying car has a thrust-to-weight ratio of 3.5. It's even greater than the F-15E Strike Eagle (thrust-to-weight ratio of 1.2), which is the world's most advanced fighter aircraft.
Safety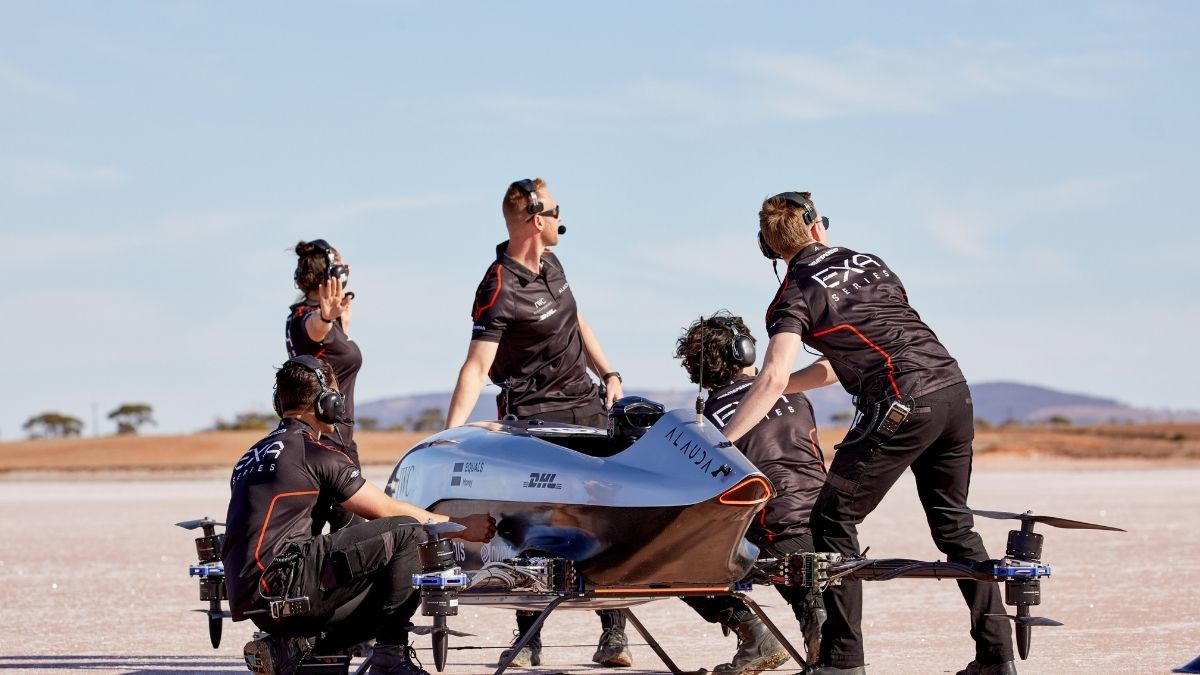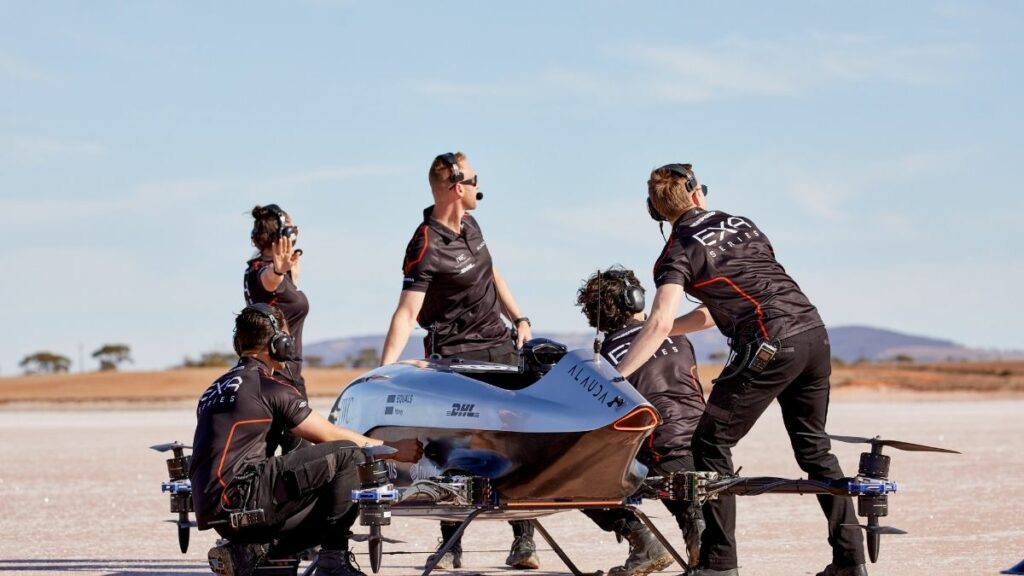 Its makers say, "Airspeeder employs a systems-based approach to safety. This is a recognized methodology from military, civilian, and performance aviation."
Mk3 is made with a carbon-fiber structure and equipped with features like a collision-avoidance system. Some radars and lidars created a 'virtual forcefield' around the craft to ensure close but ultimately safe racing.
Final Thoughts
The flying electric car Alauda Mk3 is clearly one of the fascinating technologies in the automotive industry. Mathew Pearson made the reality of what we saw in the sci-fi movies. The concept of racing flying cars is exciting, and we believe many would love to watch such an event.
However, it's yet to see how these cars will fare in a real race and the challenges they'll face when multiple flying cars move together.
A full fledged racing series with human pilots is expected to take place across the globe in 2022. What do you guys think of it? Share your views in the comments section below.