macOS Monterey is now rolling out and it comes with new features and improvements over macOS 11 Big Sur. Some of the major updates include SharePlay, redesigned apps, and live text. However, Universal control, one of the biggest features will be coming later this year.
While most of the features will work across all the compatible Macs, some of the macOS Monterey features will be M1 Mac exclusive. That said, let's have a look at all the new macOS 12 features you should try.
macOS 12 Monterey Features: What's Baked This Time?
1. FaceTime: SharePlay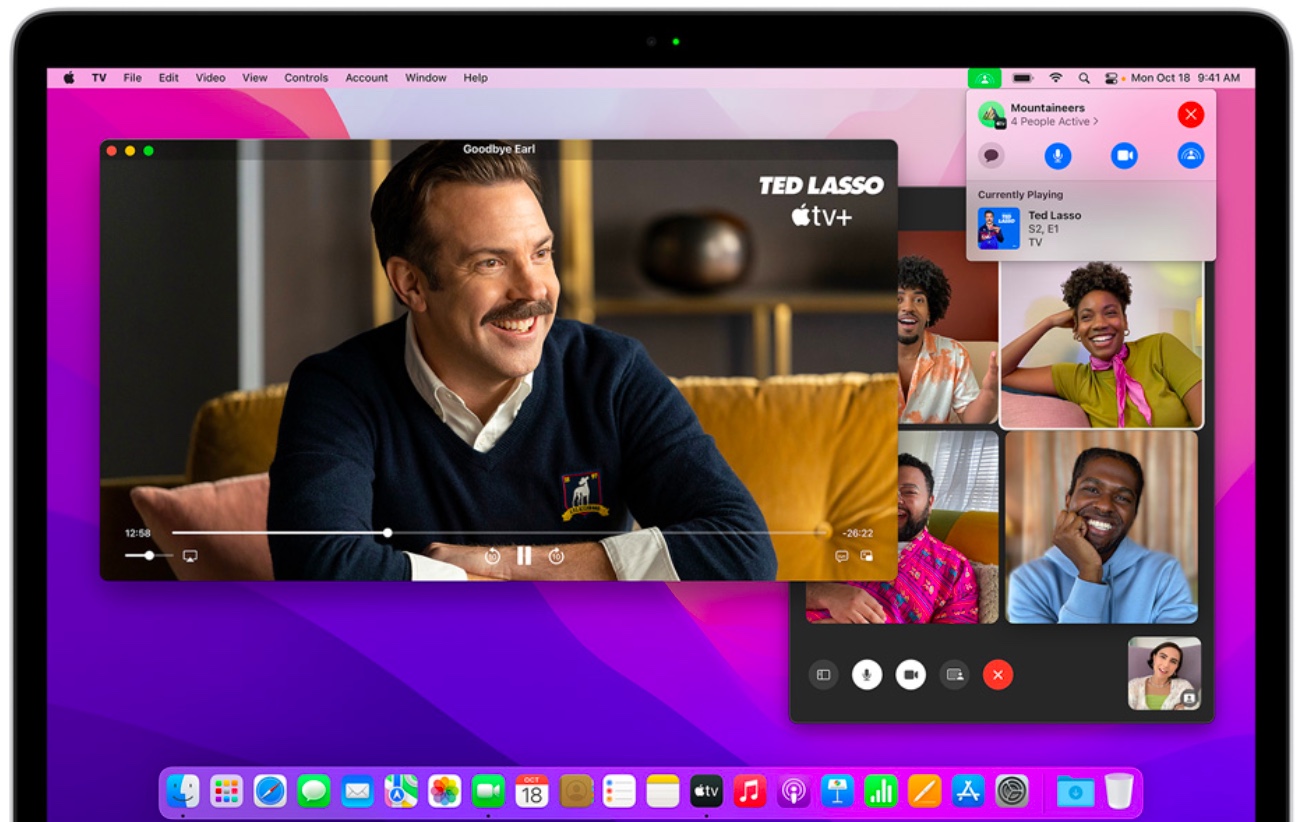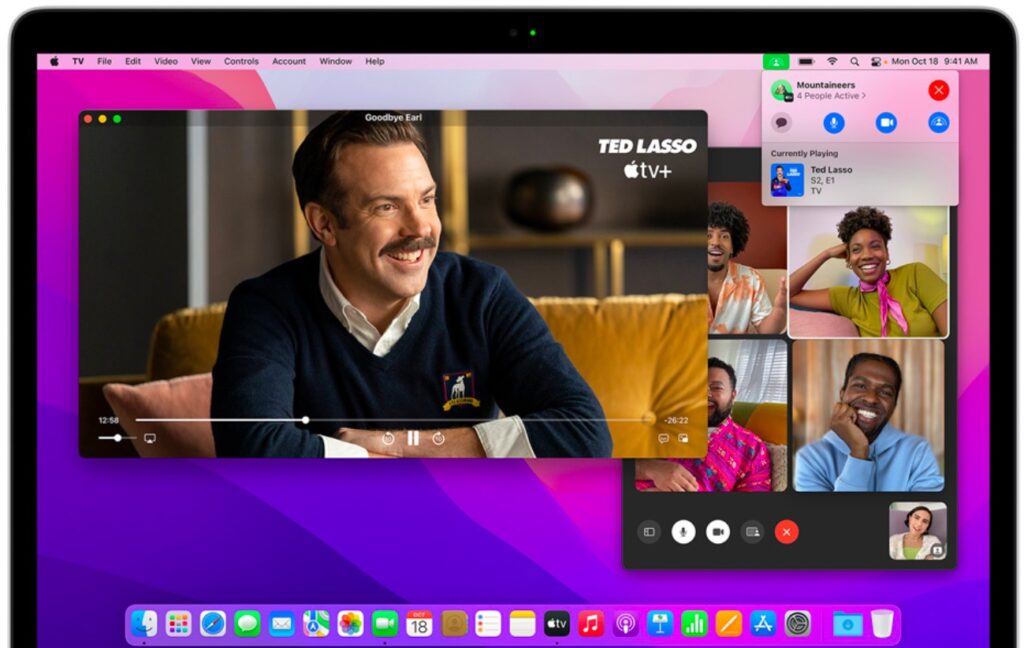 SharePlay is one of the coolest features making its way to macOS Monterey. With SharePlay, you can host a group streaming party on a FaceTime video call. You can also use SharePlay on macOS Monterey to present your screen or play music on video calls.
Apple has added features like Smart Volume that automatically adjusts volume levels if someone is speaking on the call. You also get Spatial audio and voice isolation mode with macOS Monterey. A combination of these features should deliver an immersive video calling and group streaming experience.
2. Messages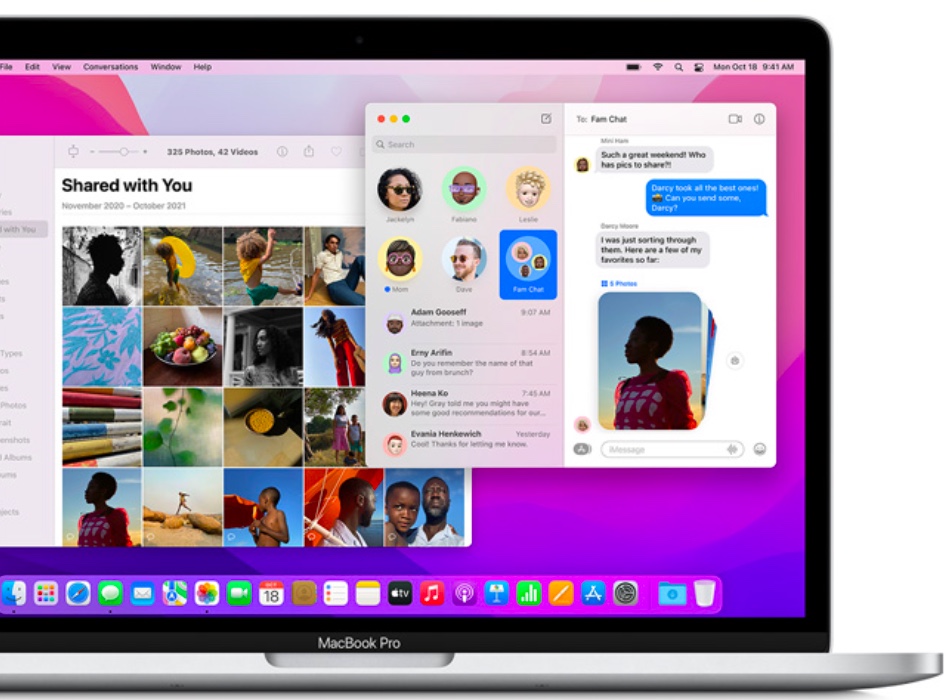 iMessage is one of the most popular apps among Apple ecosystem users. It is fast, efficient, and encrypted. With macOS Monterey, Apple has added a "Shared With you" section in the Message app. This section shows you pins, conversations, photos, Safari links, podcasts, Apple TV shows, and music shared with you.
In other words, if someone shares a link with you, simply open the "Share with You" section and you can find the link and the conversation faster. It is a neat feature and should help cut some clutter.
3. Redesigned Safari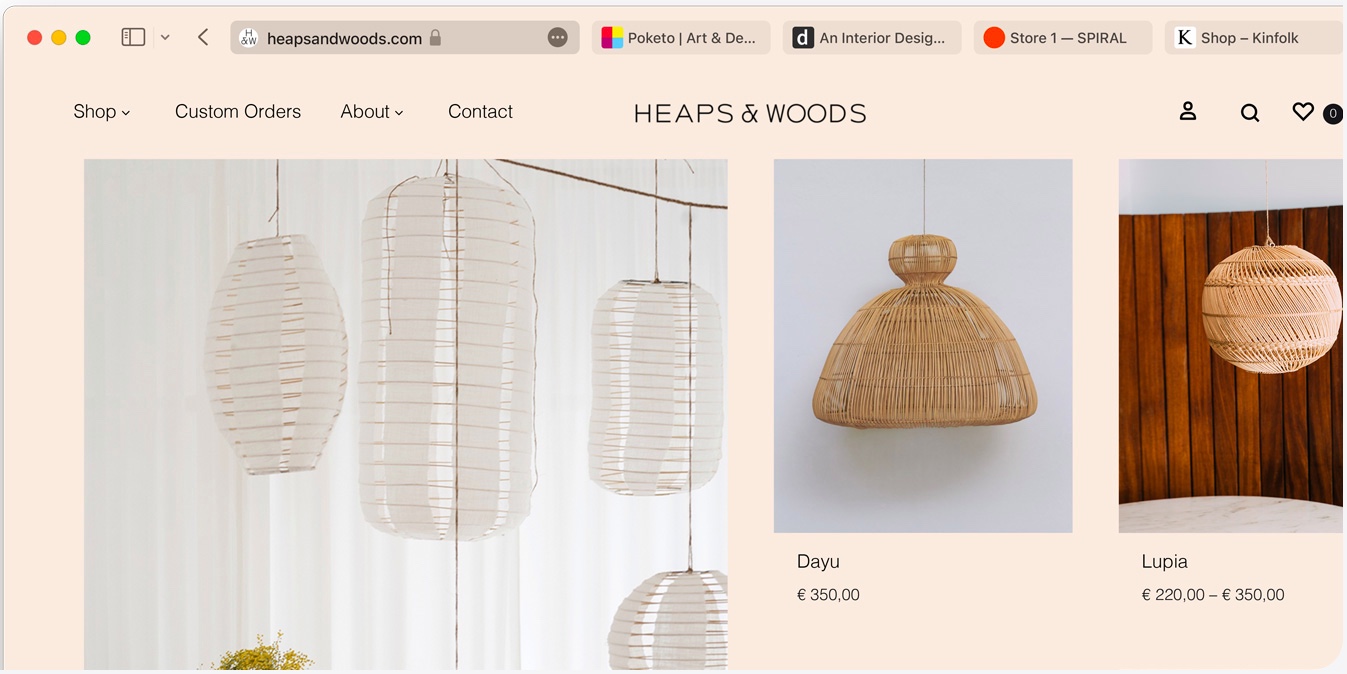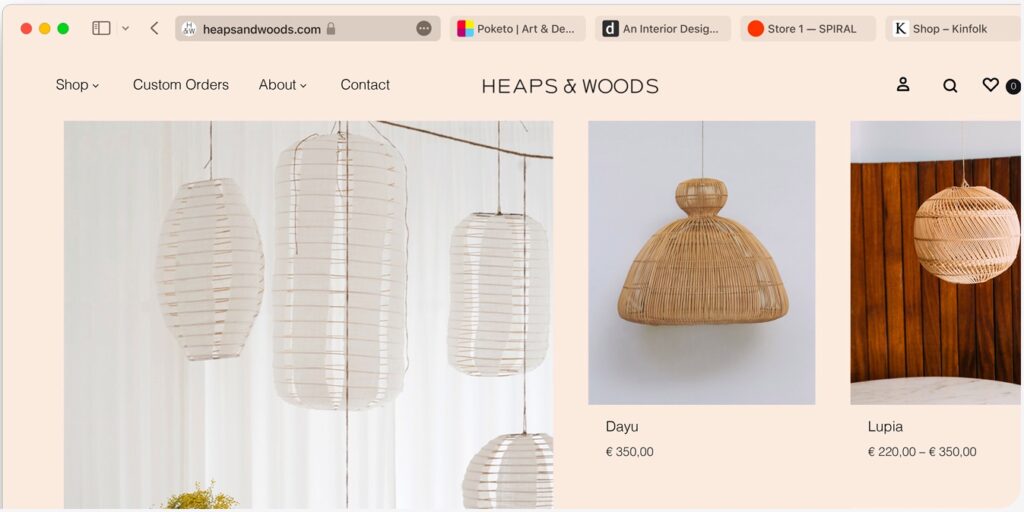 Safari has been getting more secure over time. It has received multiple facelifts in recent months too. It packs some of the macOS Monterey features that streamline your web browsing experience. Safari now gets tab groups, which means you can save a set of tabs you use together, and reopen them with a simple command.
Safari's privacy features are also improving with tracking prevention now able to block IP address tracking. The browser will also update HTTP to HTTPS whenever you're about to access a site that offers HTTPS support.
4. Universal Control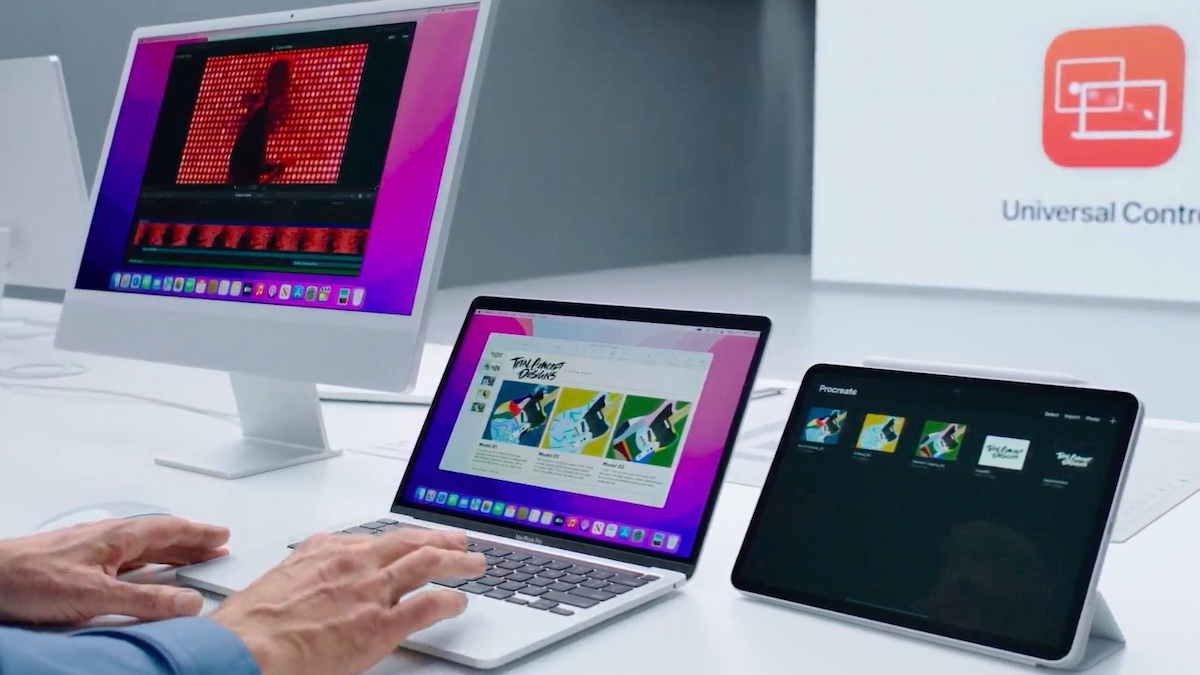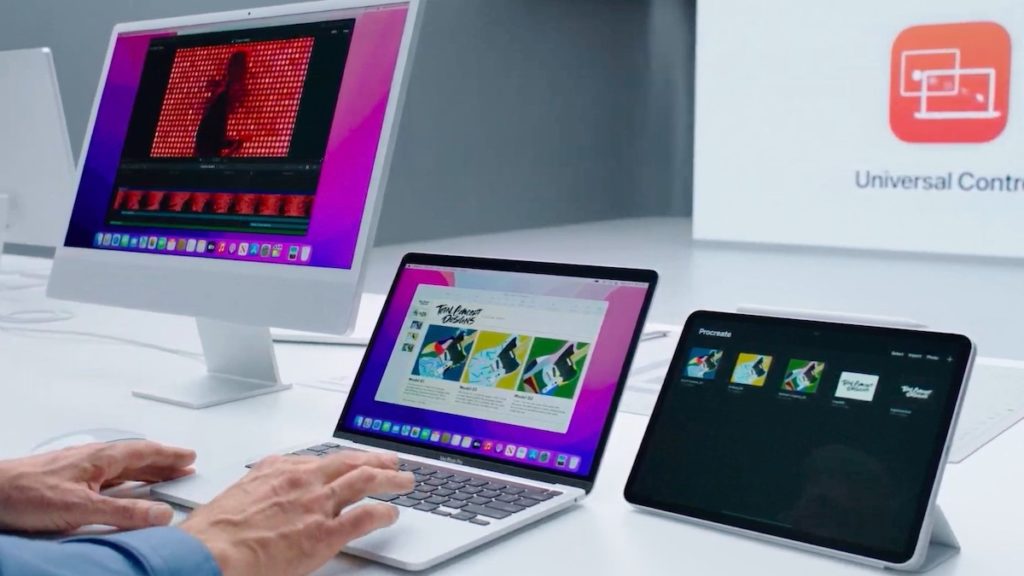 Despite introducing an M1 iPad Pro, Apple wants to keep a difference between Mac and iPad in terms of functionality and pro apps. Universal control is a feature that lets you use your Mac and iPad together. It lets you use 3 devices side-by-side, controlled by a single mouse and keyboard.
For instance, you can put an iMac, a MacBook, and an iPad side by side, and drag and drop content between these devices. Universal Control will be coming to macOS Monterey later this year.
5. AirPlay To Mac
The Apple ecosystem uses its software-hardware integration very well. AirPlay lets you use your Mac as a speaker for your iPhone or iPad. It'll also let you turn your Mac into a secondary display, where you can mirror or extend your iPhone or iPad's display.
This macOS Monterey feature will work wirelessly as well as over a wired connection for lower latency. So if you're someone who wants to extend iPhone's screen real estate, you can simply mirror or extend your phone display to your Mac now.
6. Notes And Reminders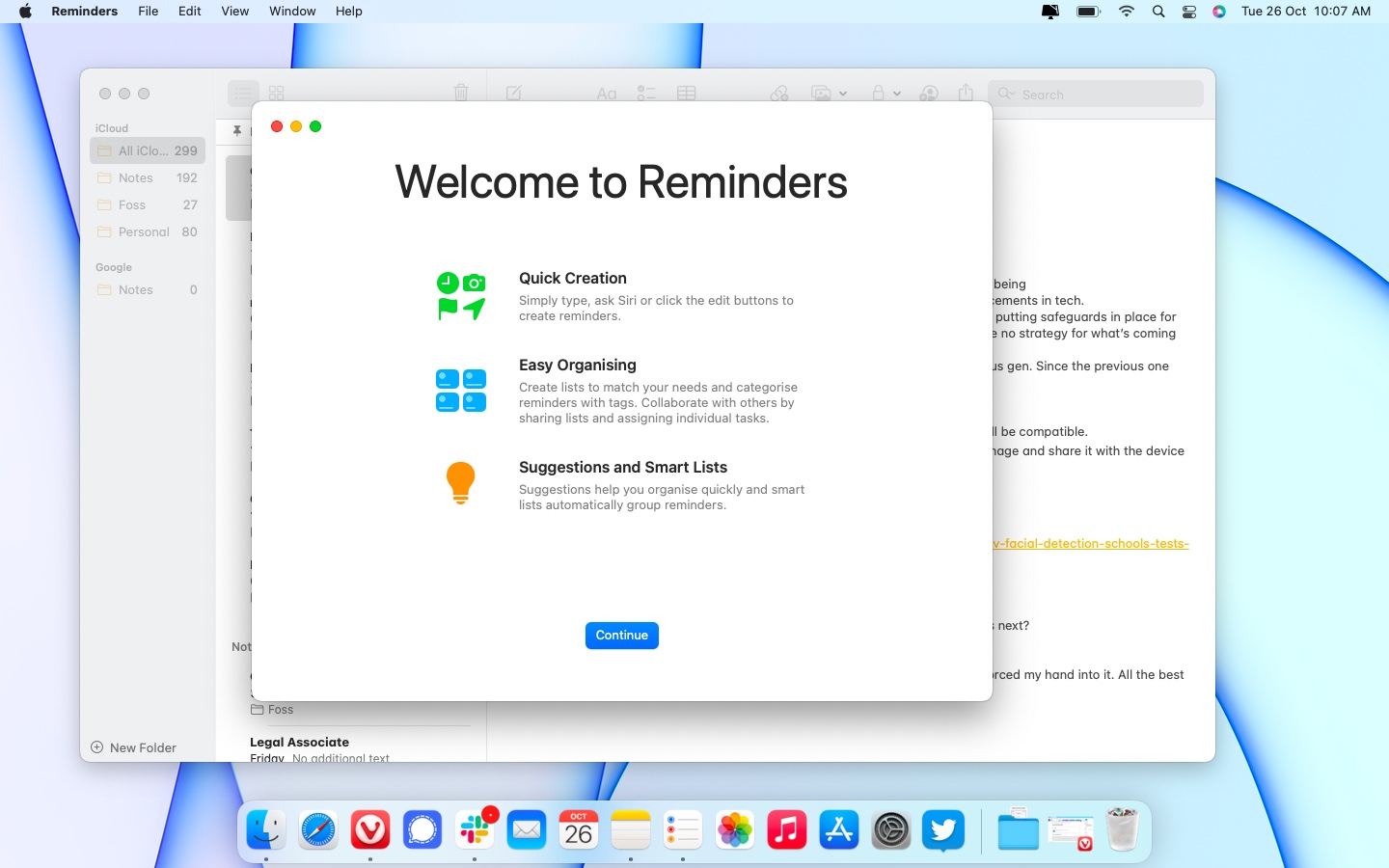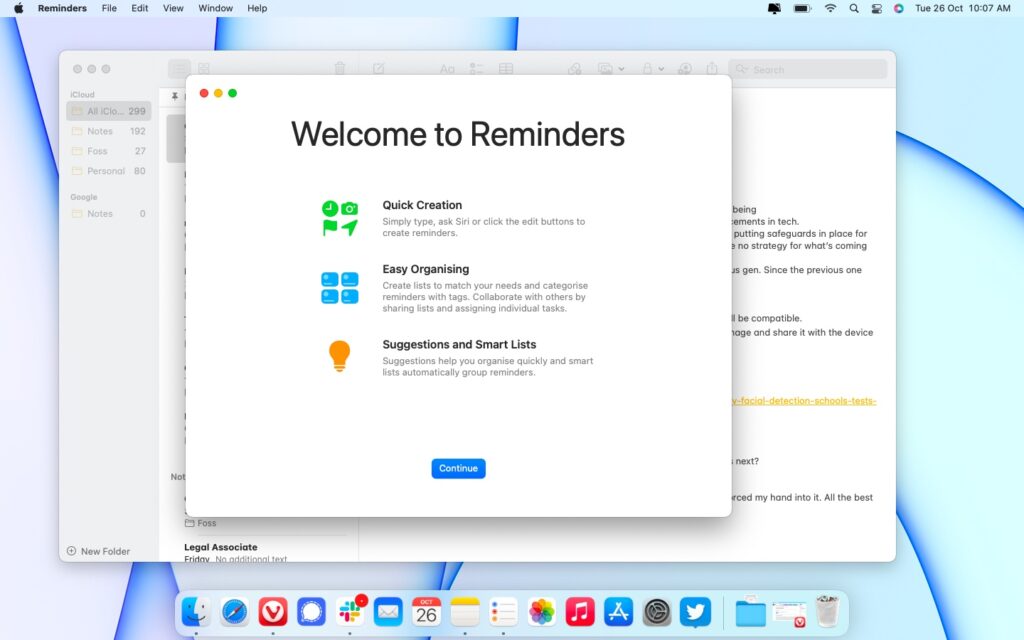 macOS' default apps are some of the best apps you can use on a Mac. Apple is adding tags (hashtags) to the Notes and Reminders app. You'll also get a tag browser in the sidebar of both apps. It means you can now add a hashtag like #activity or #personal to the notes and reminders. Then you can easily find these notes and reminders using the tag browser in the app.
The Notes app is also getting a collaboration feature, which lets you share a note with others by mentioning them (@name) in the note. New custom smart folders will organize notes based on tags, and there's also an activity view to see who is making what changes to a shared note.
Coming to reminders, you can now create smart lists based on tags, dates, times, locations, flags, and priority. Creating these lists could help you streamline all the reminders under single or multiple tags.
7. Focus And Notifications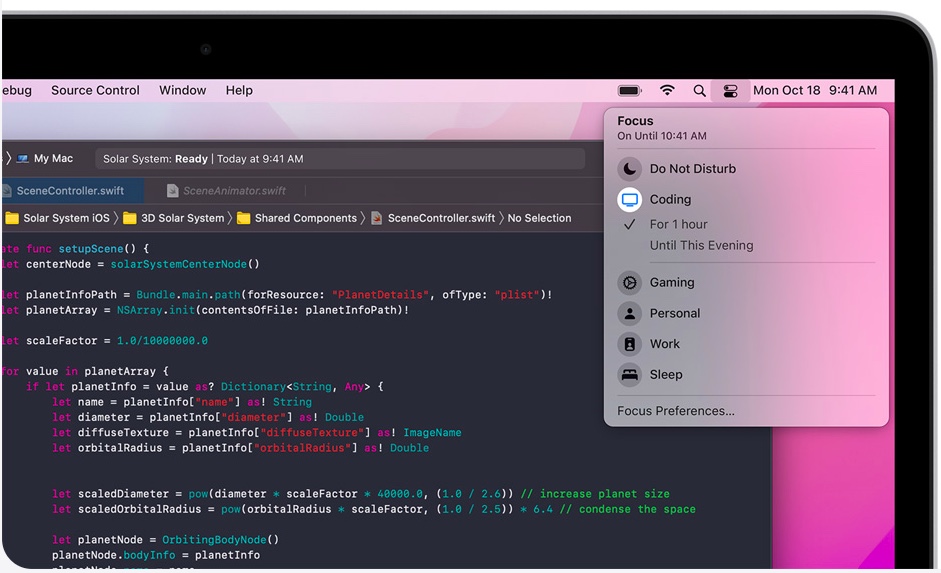 Focus is a more customizable form of the Do Not Disturb feature. You can use several filters to set a focus to match what you're doing. This macOS Monterey feature is also available on iOS and iPadOS, so when you set a focus, you can apply it across devices.
For instance, you can snooze all notifications from your iPhone, or allow some apps to ping you when you work right from your Mac.
Notifications are also styled differently from macOS Big Sur. They now have contact photos and larger app icons so you can filter through them faster. You can also temporarily mute an active conversation if you're not catering to it.
8. System-wide Translation With Live Text
Live text first came to the iPhones with iOS 15 and is now a macOS Monterey feature. You can use live text to select text from images. Combined with system-wide translation, you'll be able to translate text from images on your Mac.
9. Privacy Features On macOS Monterey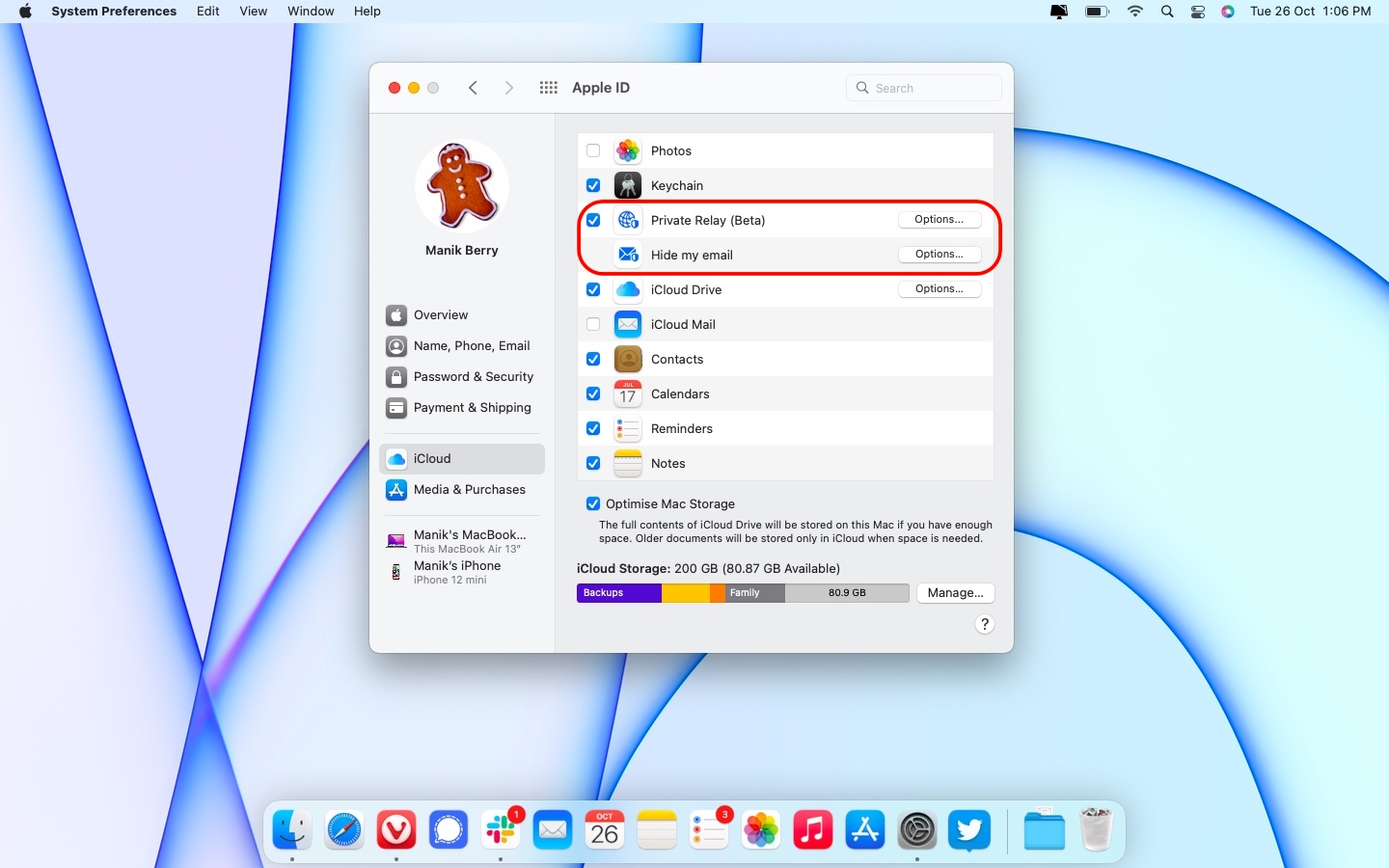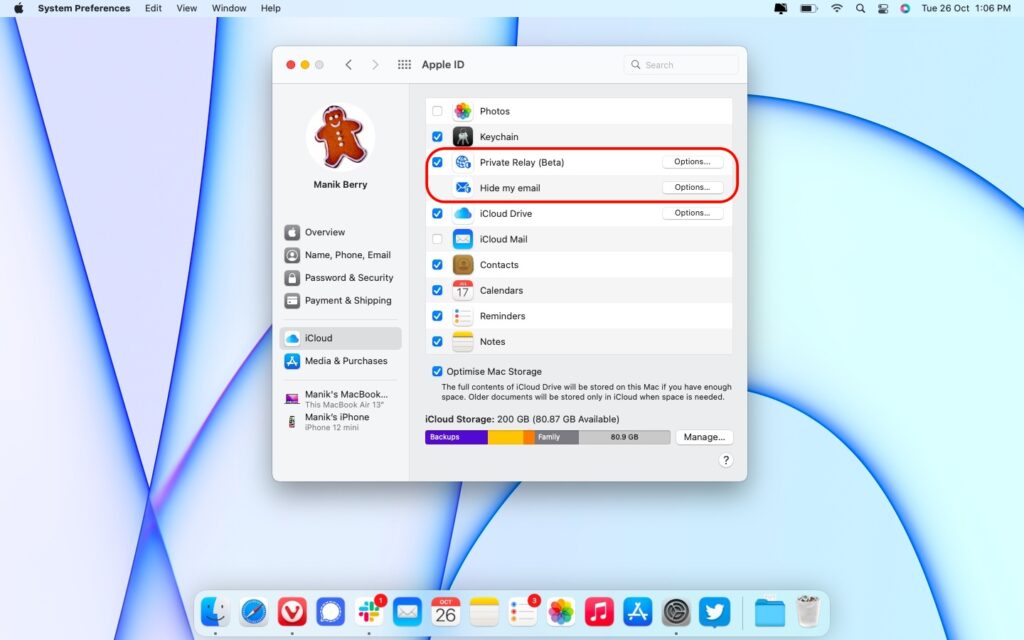 Apple has been serious about privacy on macOS Monterey. You now get all of the iCloud+ privacy features from iOS 15, along with recording indicators (green dot for camera and orange for mic) on your Mac. These features include Private Relay, Hide My Email, and HomeKit secure video.
10. Finder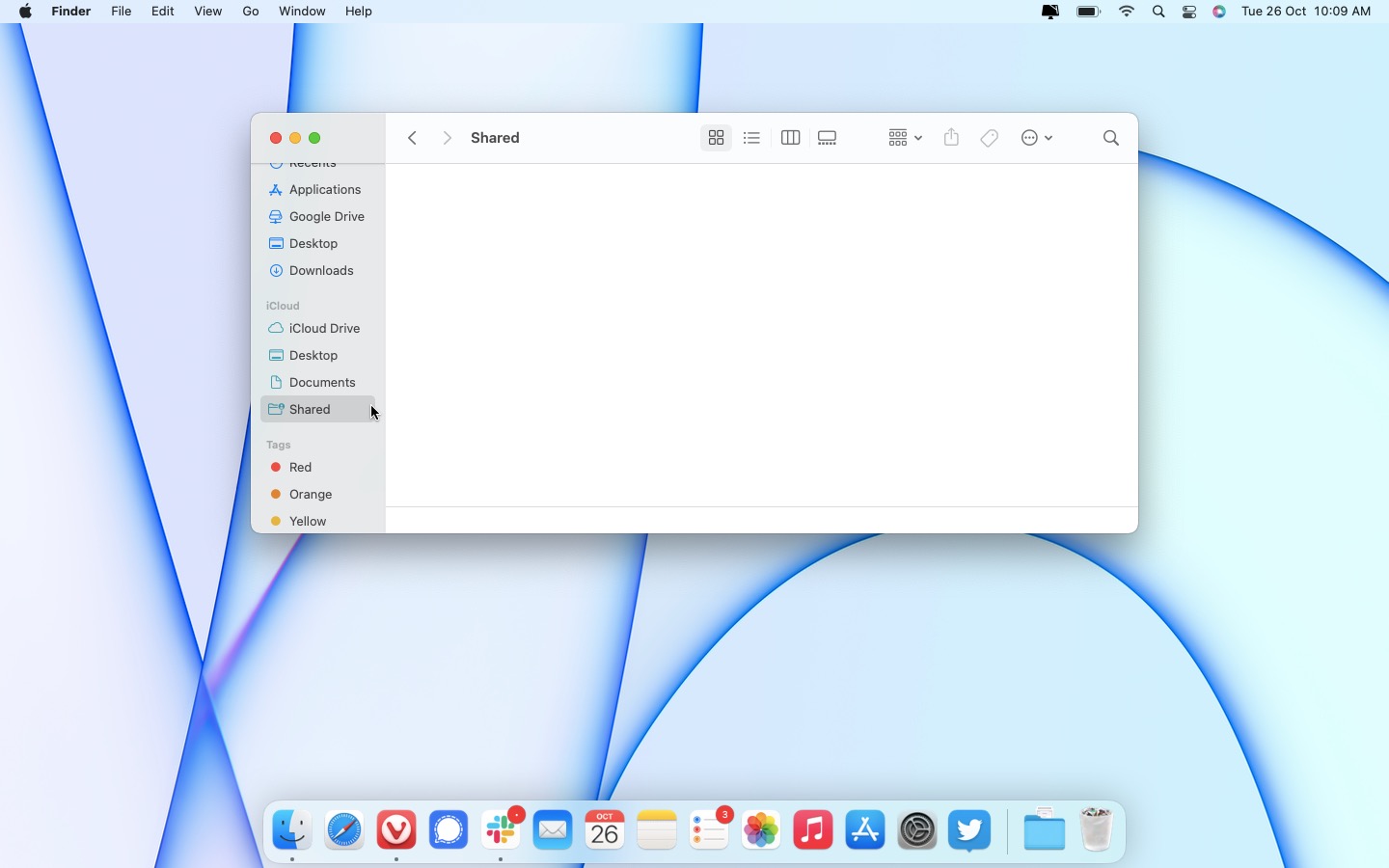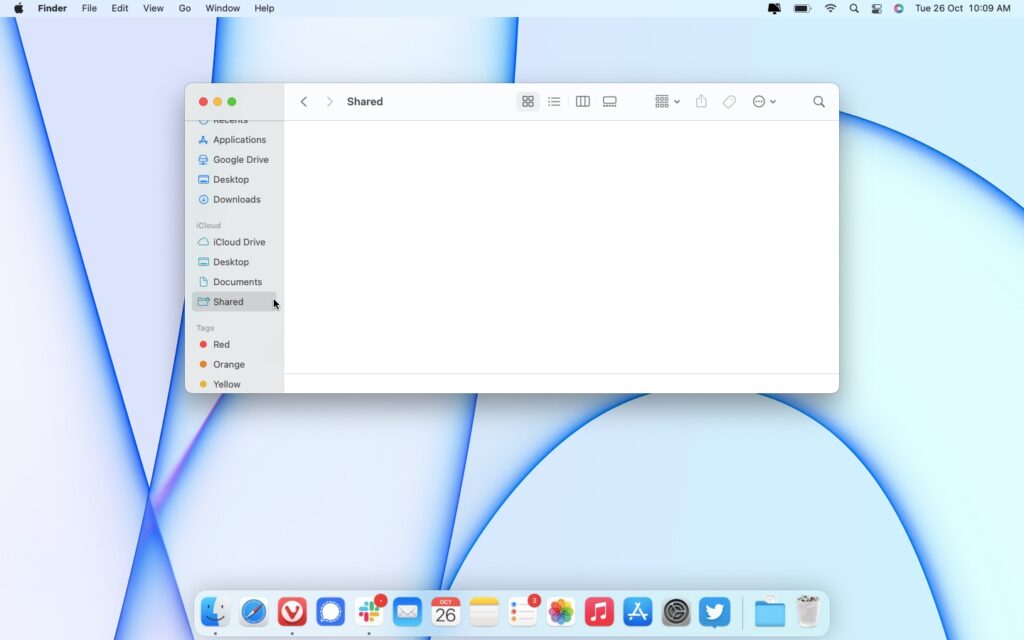 macOS Finder is the file explorer through which you can surf between recent files, downloads, iCloud, desktop, and more. macOS Monterey is adding shortcuts to the menu bar to save more time. The "go to folder" window is also improved, and you now get a new iCloud collaboration folder for shared documents.
Finder Shortcuts sound interesting as they'll let you perform tasks like reducing image sizes, editing PDFs, and other basic tasks faster and more efficiently.
11. Find My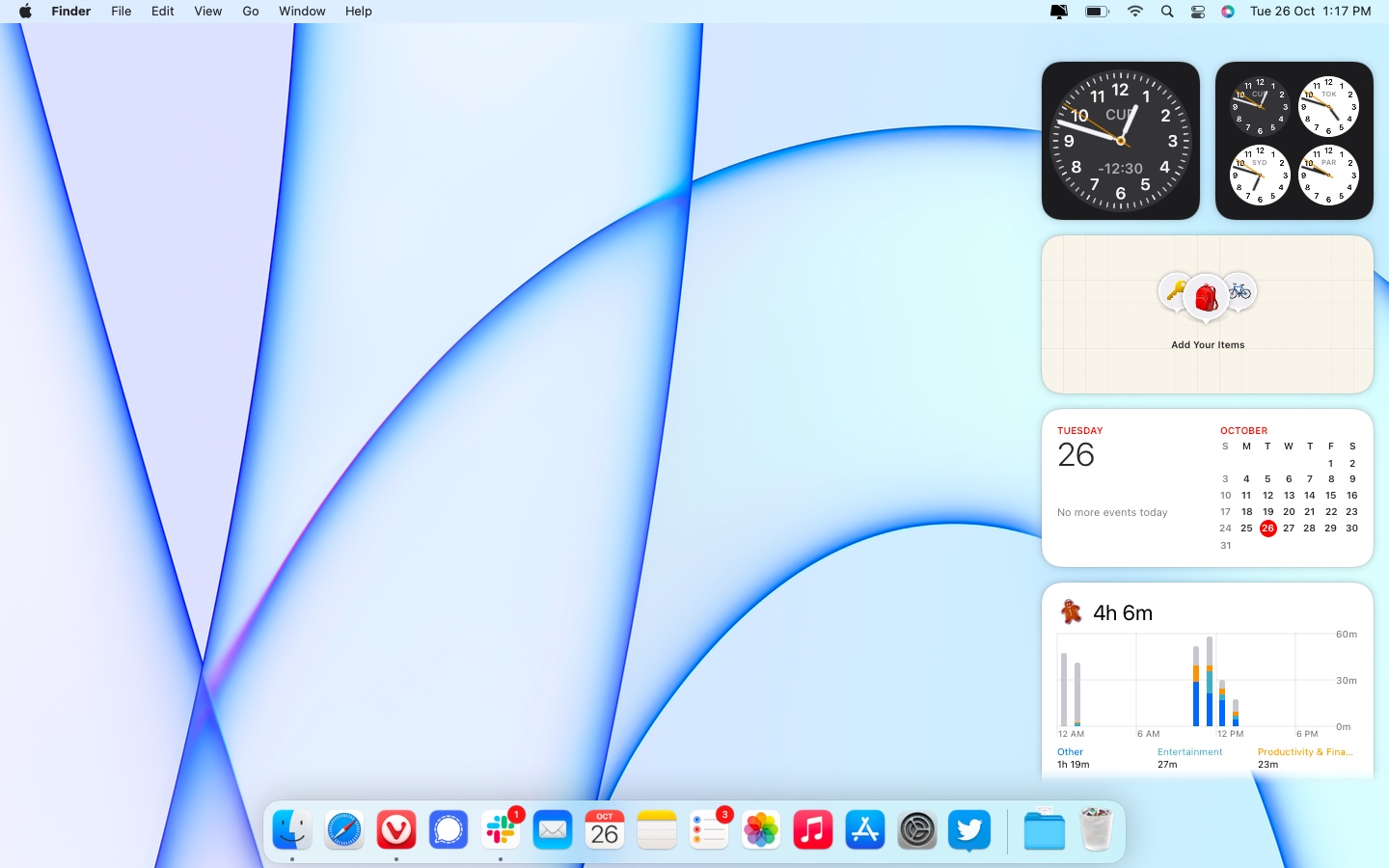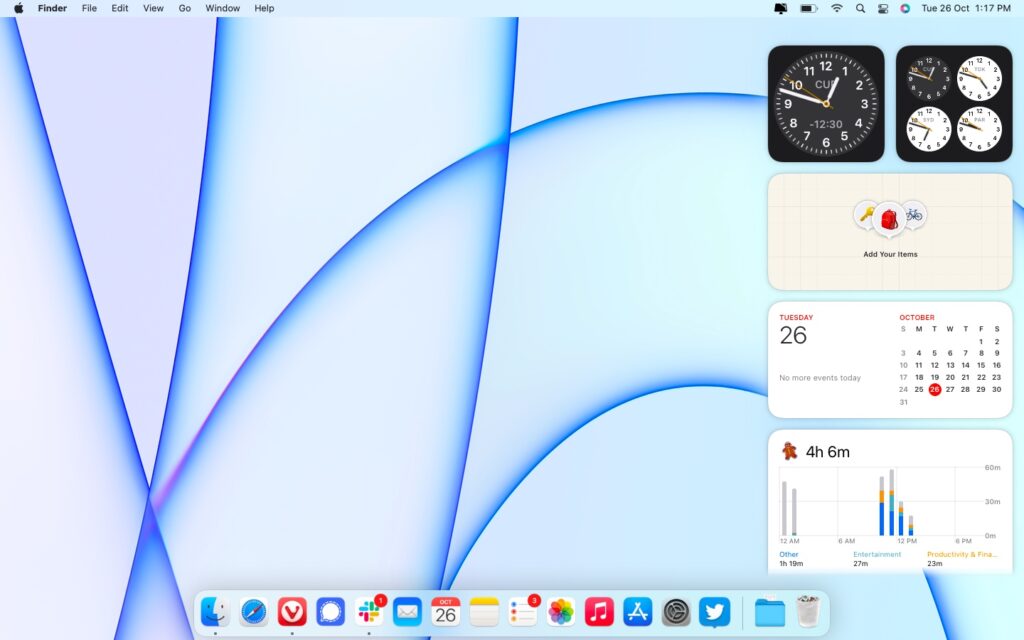 Find My is now available as a widget in the notifications center. It means you can keep a tab on your other gadgets without opening the app. You can also use Find My on macOS to get the approximate location of your AirPods and play a sound to find them.
12. New Mouse Pointer Colors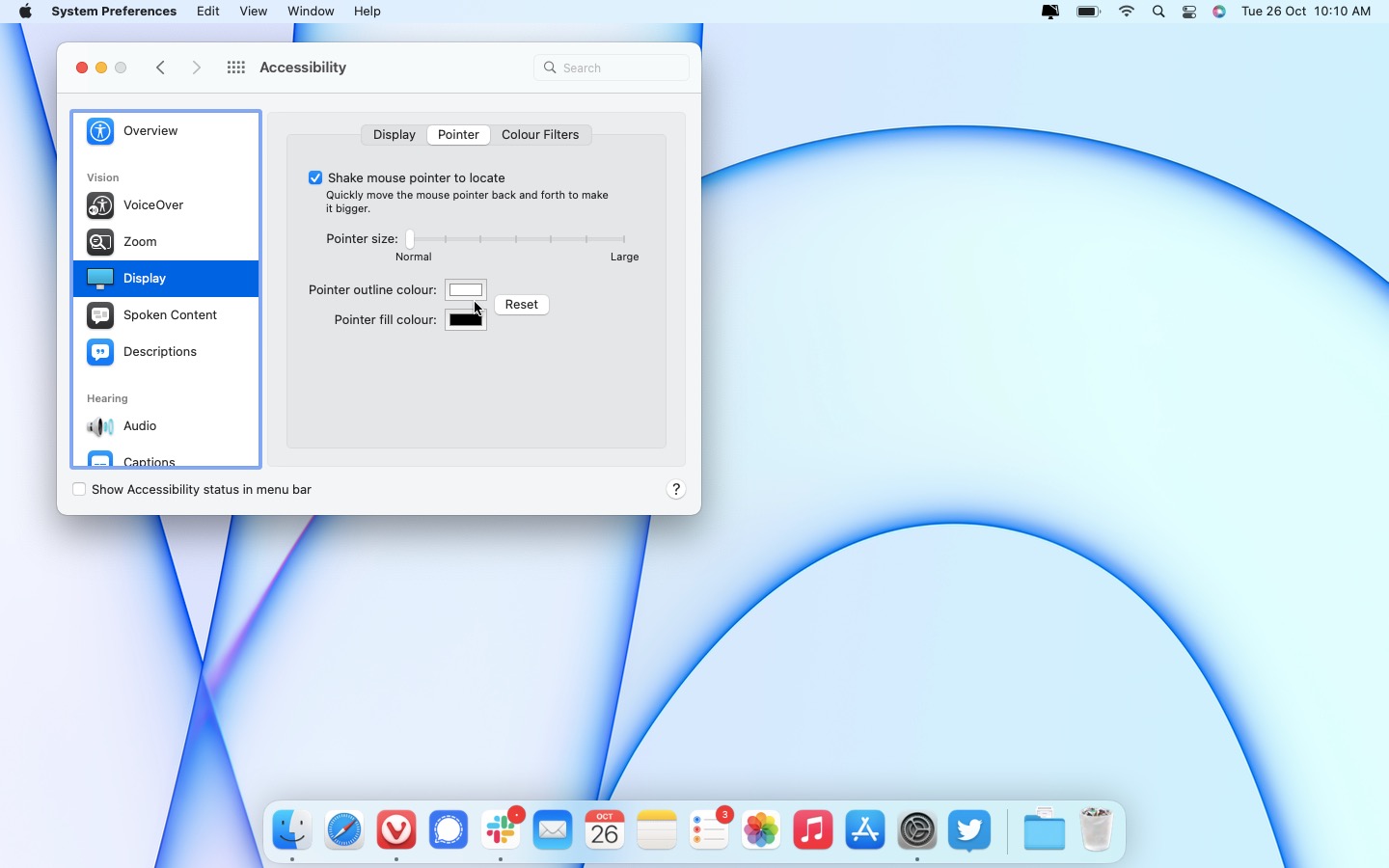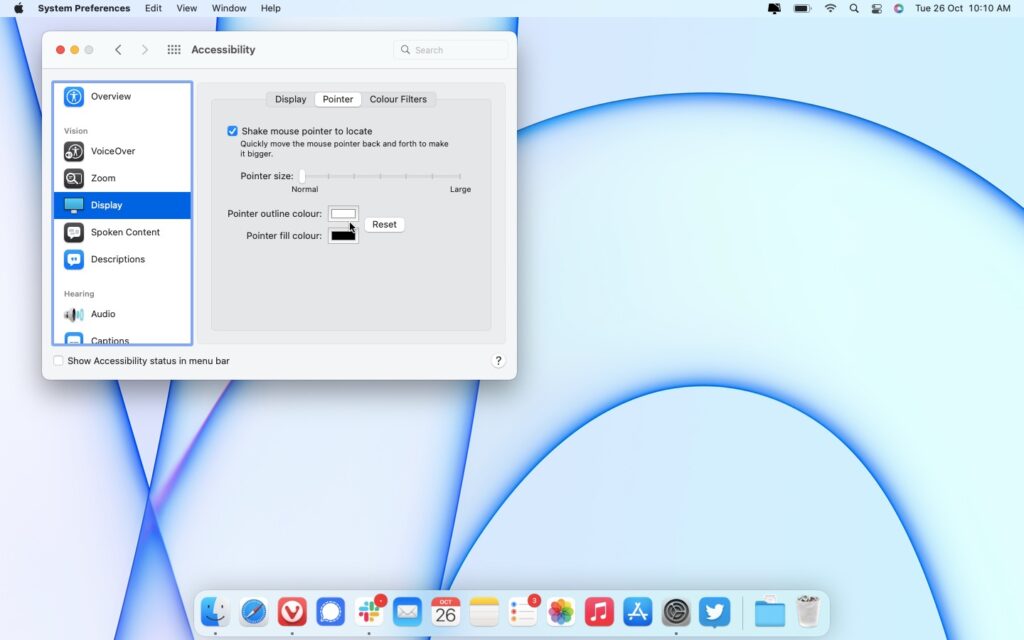 It is now possible to change your mouse pointer's color on macOS Monterey. It is among the accessibility features of the latest Mac update. You can now customize the outline and fill color of the mouse pointer from accessibility settings in System Preferences.
13. Desktop And Screensaver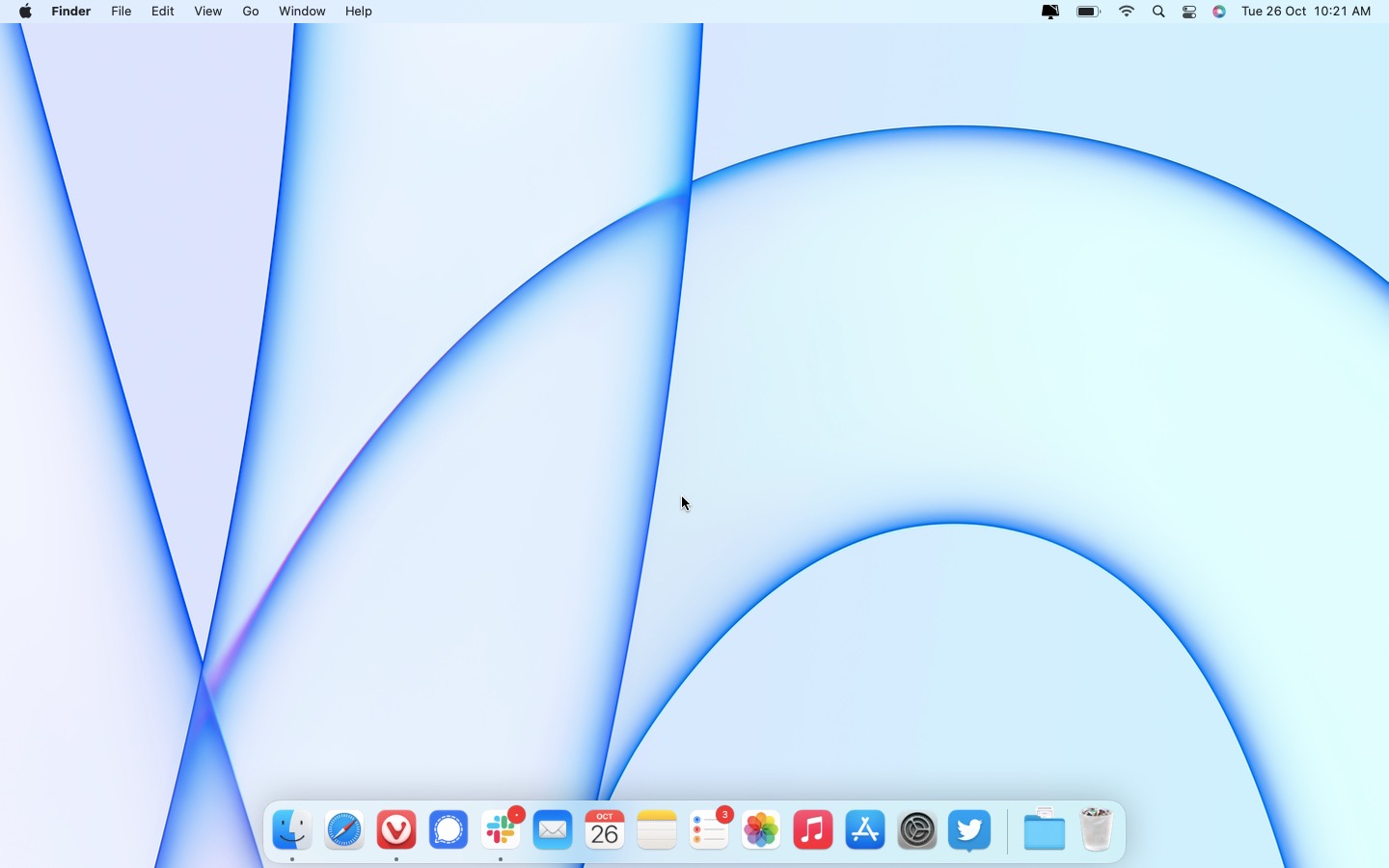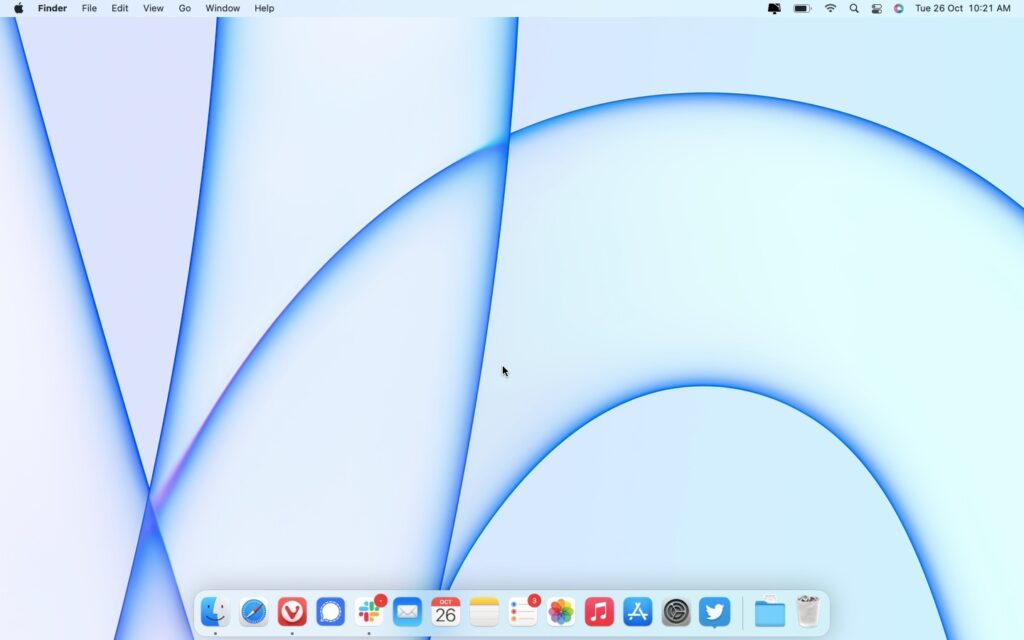 Among the macOS Monterey features, you also get new wallpapers and a screensaver. The "Hello" desktop picture comes in seven different colors that change automatically based on the time of the day.
The Hello screensaver is inspired by the first mac that debuted with "Hello" written on the screen. It writes "hello" on your screen in 34 different languages.
14. Password Controls And Erase Data Button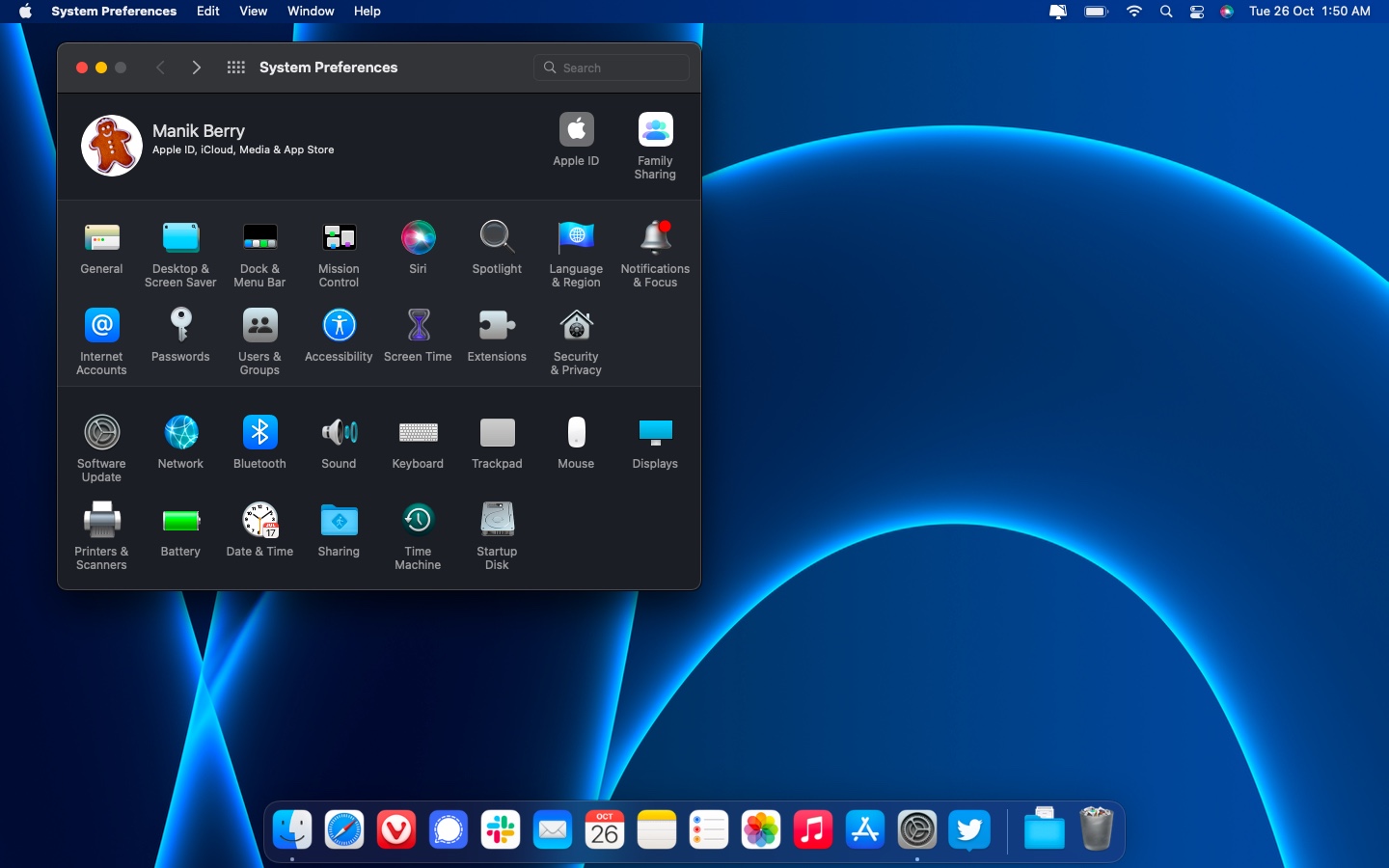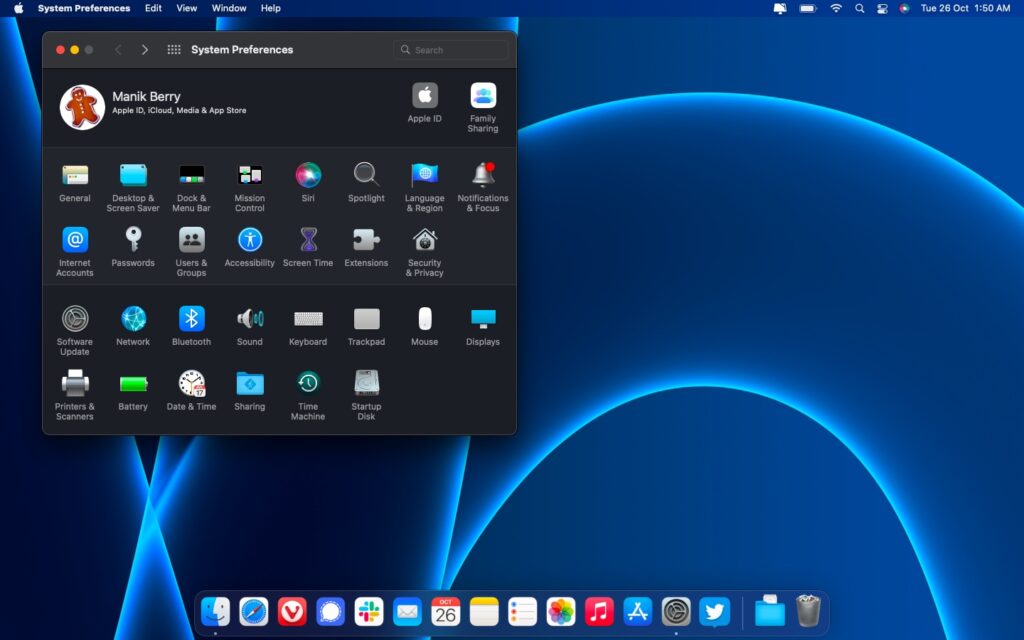 The latest macOS also lets you look up and manage saved passwords from System preferences. It also gets a built-in authenticator to generate security codes for two-factor authentication.
15. Photos
The Photos app on Mac gets some clean new updates with macOS Monterey. You can now see Memories with interactive controls and 12 new cinematography-inspired looks to add mood. Photos shared by your friends will appear in the "Shared with you" sidebar in the Photos app.
Apple has added a faster iCloud photo library "initial sync" which lets you get your iCloud library on a new device faster while setting up. The company also says it has improved its people identification program.
16. Maps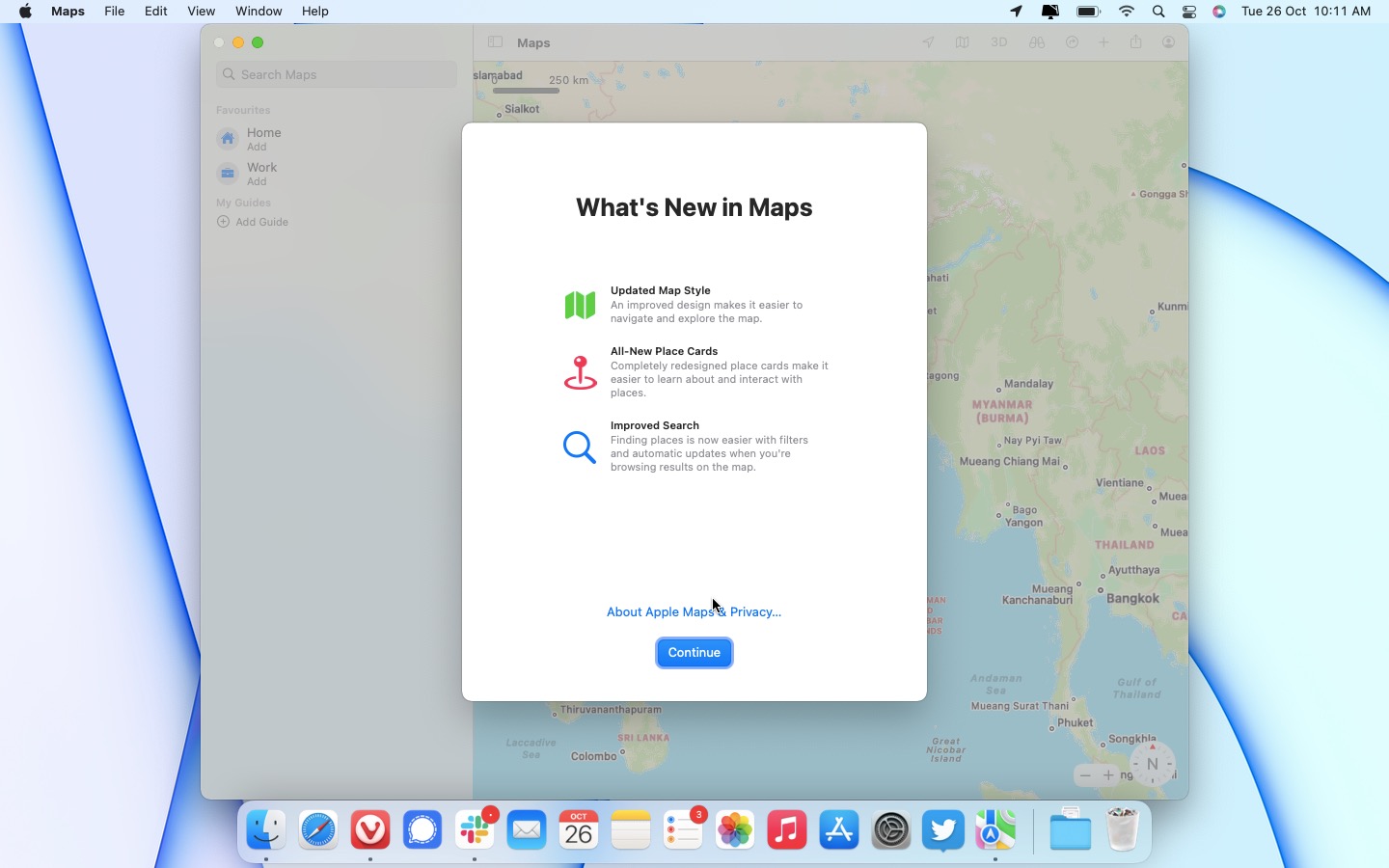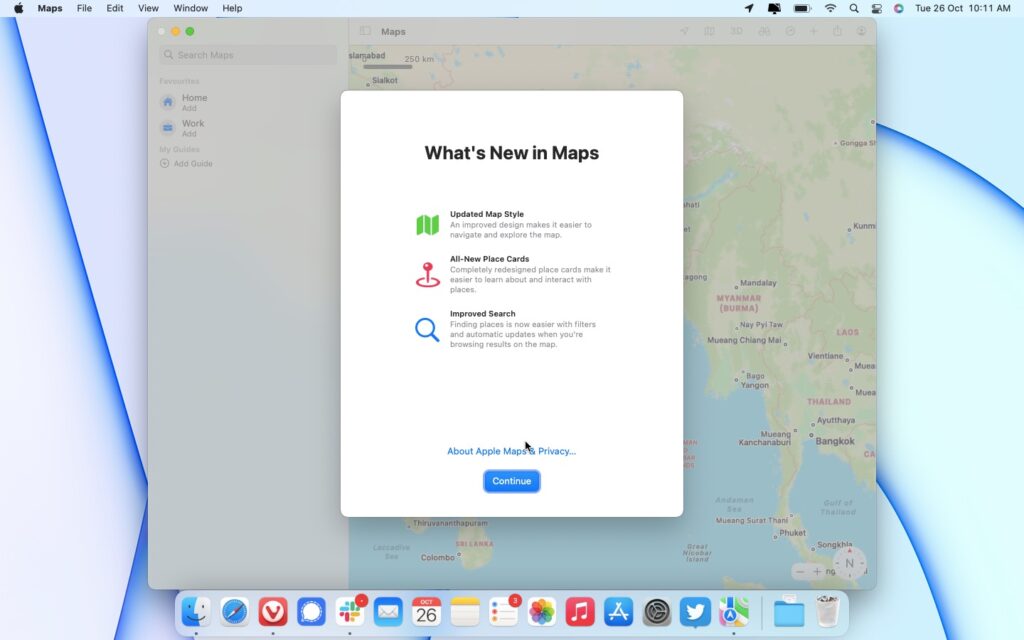 Lastly, Apple Maps can now show you an interactive globe (like Google Earth) and adds a new city experience for some places. Using city experience, you can explore some cities like San Francisco, New York, and London with details like elevation levels, trees, buildings, and landmarks, etc.
New Driving features also let you see the traffic, incidents, and other details you need at a glance. Apple has also improved search within maps and added new places cards for more information on the places you search for and visit.
macOS Monterey Features: Conclusion
Apple has a good set of services and it is now building on top of that. Most of the new macOS Monterey features are incremental updates over macOS Big Sur. While some features are coming to all compatible macs, others have been made possible because of the M1 chip.
That said, macOS Monterey is also the first step in Apple cutting off Intel macs at a software level. While this was expected to happen when the transition began, the new macOS simply shows Apps has managed to make a powerful chip.
Considering the above features on the M1 Macs, we can expect more refinement and powerful features for the M1 Pro and M1 Max chips. These are expected to make the most out of macOS Monterey.