A report by WSJ has detailed the Apple's plans for 2019 iPhones. According to the publication house, we will see three-iPhone lineup from Apple next year, including a successor to this year's "budget" iPhone, the iPhone Xr.
The details seem credible as the renowned Apple analyst Ming-Chi Kuo also predicted that Apple could launch three iPhones in 2019.
WSJ's report says that the successor of iPhone Xs Max will have three rear cameras and it will be the differentiating factor between next year's two flagship iPhones, apart from screen size and battery capacity. The third-lens would bring features like 3D sensing and improved optical zoom.
A few days earlier we saw a render displaying three cameras in iPhones: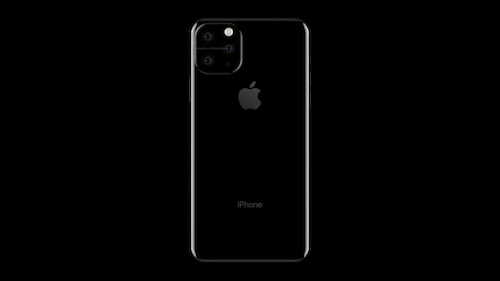 The report also mentions the successor of iPhone Xr, this year's budget iPhone. WSJ's report highlights that the Xr successor will have dual rear cameras as compared to a single rear camera that we have currently. The addition of an extra camera would also increase the price of the budget iPhone.
However, given the disappointing sales of iPhones this year, it is also likely that Apple could keep the price of the low-priced iPhone unchanged by compromising on some of its profit margins.
Also, 2019 might be the year when Apple will bid goodbye to 3D Touch from its iPhones. It will be replaced by Haptic touch, which is available in iPhone Xr currently.
Dropping sales in China owing to a slowdown in the economy and Apple's inability to persuade customers to upgrade has caused a steep fall in Apple's shares, and the company was forced to revise the revenue forecast. 2019 could be a significant year for Apple, and its strategies could be a deciding factor for iPhones' future.
What do you expect from Apple in 2019? Tell us in the comments section.