Short Bytes: YouTube has launched its own live TV service called YouTube TV. Initially rolling out in the US, it's planned to include more than 50 channels from different networks. YouTube TV would be priced at $35/mo, and users can use it on six accounts across different devices. It also includes a cloud DVR option with unlimited storage.
Update (April 6, 4:30 pm IST): After waiting for almost a month, YouTube has started rolling out their YouTube TV service in the US. Currently, the service is being launched in a bunch of US cities including New York, Los Angeles, Chicago, etc. with more names to be included in the coming future.
As mentioned earlier, YouTube TV is a subscription based Live TV services priced at $35/mo with first month as a free trial. The service now offers 50+ channels in contrast to the 40 channels at the time of the announcement. Also, YouTube TV offers an unlimited storage for its cloud-based DVR feature.
P
eople might prefer streaming service, but live TV has its own place which is reserved for the TV only. Even YouTube, where people watch 1 billion hours of content every day, knows the importance.
On Tuesday, YouTube announced its live TV service. YouTube TV has more than 40 channels from leading networks including FOX, CBS, ESPN, ABC, etc. The streaming giant's existing rental YouTube Red is also part of the YouTube TV subscription.
For $35, YouTube streams live TV on six accounts. YouTube says the live TV services would be available across various device platforms, including Chromecast. They have put the DVR on the cloud, and they are offering unlimited storage for recording multiple live TV streams which will be stored for nine months.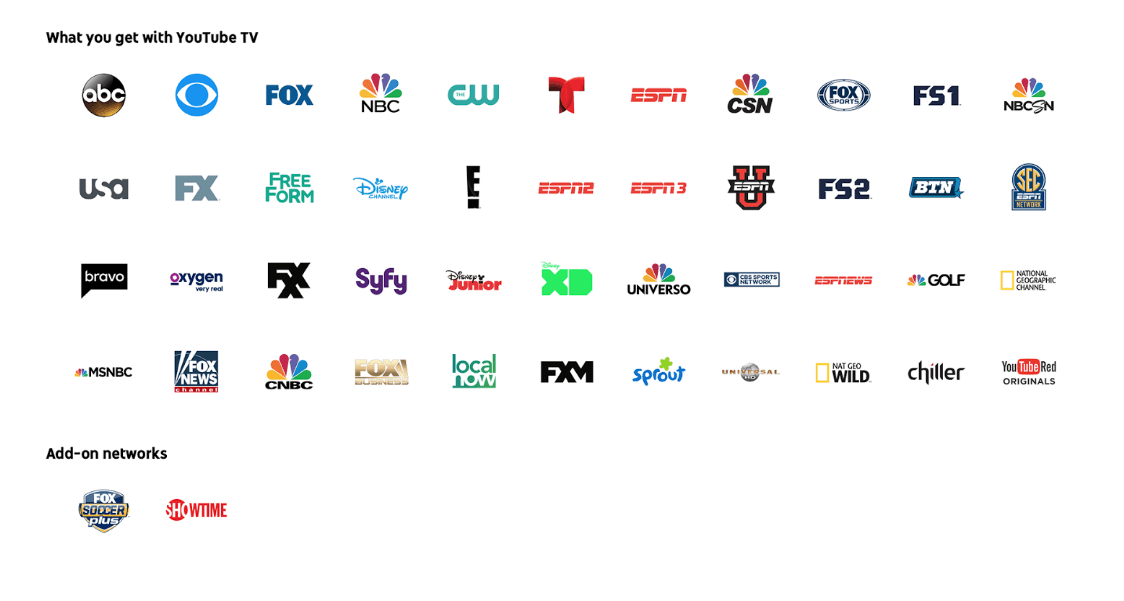 The live TV service would first roll out at a limited number of locations in the US. Eventually, it might spread its legs across the globe. And hopefully, they would come up with a cheaper plan.
What do you think about YouTube TV? Drop your thoughts and feedback.
Also Read: Fox Studio's New App Secretly Downloads Full HD Movies On Your Phone Without Charging For Data