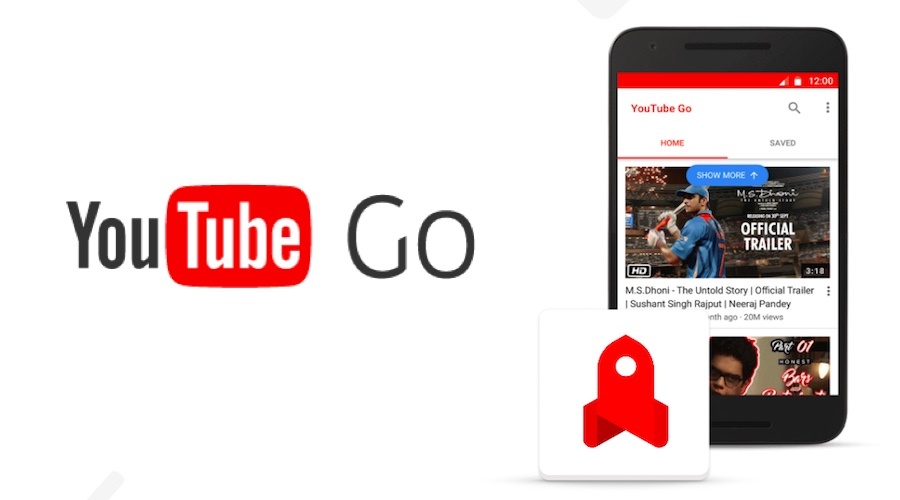 Short Bytes: YouTube Go, a data efficient YouTube app, has been announced at the Google for India keynote. The app includes smart offline feature and it designed to use a lesser amount of data while streaming videos. This will help the users connected to a slow internet. Also, users can share their offline videos with other people using a WiFi hotspot connection.
Update (April 5, 2017, 3:00 PM IST): An updated beta version of the YouTube Go app is now available on Google Play. As mentioned earlier, the version of the YouTube app is built-from-scratch with all the prime focus on offline consumption of video content.
The updated app now asks for users' mobile number and ties it to their Google account. It tells which of the friends have the YouTube GO app installed on their devices.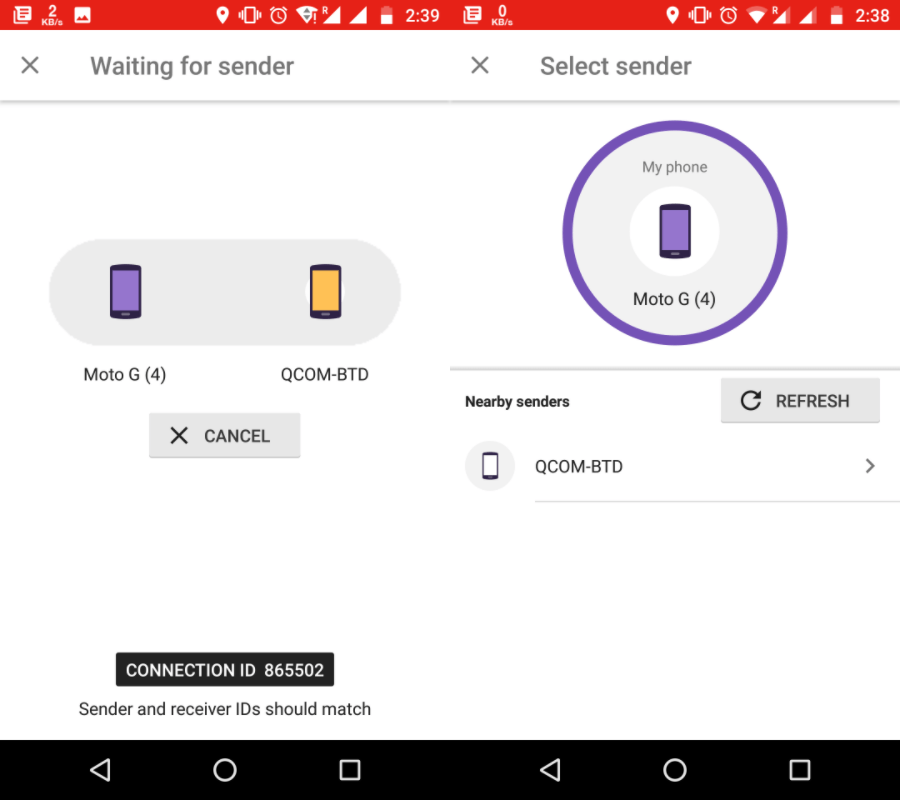 Users can share downloaded videos to other devices over WiFi. It doesn't require any bandwidth. However, the videos can only be played after YouTube GO app performs an internet check.
Update (Feb 9, 2017, 4:30 PM IST): An unreleased version of the YouTube Go app is available on Google Play. It is a beta version of the app for the purpose of developer testing. Therefore, it might be unstable. On the app, you can download YouTube videos on your phone (or SD card) and send it to other devices. It works for Android version 4.1 and above.
You can use this link to down the app on your Android smartphone.
I
ndia has been the wellspring of various Google ideas like Offline Google Maps, YouTube Smart offline features, etc. These features were designed to help the internet deprived Indian population which also serves as a large potential market for the search giant. Eventually, the unique features become popular across other countries.
At the second Google for India event in Delhi, Google announced YouTube Go. The company continued Google's legacy of creating data efficient products and announced YouTube Go.
YouTube Go is created to cater the needs of the users trying to use YouTube on a slow and very slow internet connections existing in the country.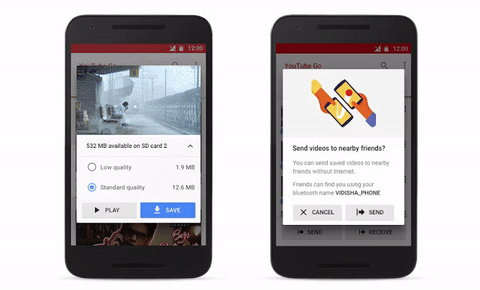 The new YouTube app designed using the already existing Smart Offline feature which allows a user to download a YouTube video for offline viewing. In fact, it has taken a few steps further.
YouTube Go offers more transparency in terms of how much data is used to download a specific video. Before downloading a video, the app shows how many MBs it would require. Google's data compression algorithms work to reduce the size of the offline video file. The app also benefits the people in your vicinity allowing you to share your offline youtube videos. So, in other sense, you can watch videos without using the internet.
Source: YouTube Go
If you have something to add, tell us in the comments below.
Also Read: Ultimate Social Media Shortcuts Cheat Sheet — Facebook, Twitter, YouTube, Tumblr, Google+