Short Bytes: Xiaomi's Mi6 offers a wide range of improvements over its predecessor, the Mi5. They might have the same screen size and resolution, but improved engineering makes the Mi6 better in every aspect. Customers wanting to get the phone might complain about the lack of a headphone jack, but that is one disadvantage over the several benefits you're getting in return.
Y
esterday, Xiaomi announced its first flagship of the year, and you can already guess that there are going to be several more getting unveiled in the future. The Mi6 represents the long list of improvements made over the Mi5, so here is a small breakdown on how this handset towers over its predecessor in hardware upgrades and features.
Xiaomi Mi5 vs Mi6: Feature Comparison
First and foremost, the Xiaomi Mi6 features the same screen size and resolution as Mi5, which is a 5.15-inch 1080p display. However, the latest and greatest phone from the company now features a 3,350mAh battery, resulting in a 350mAh increase over the capacity present in the Mi5.
The company has announced a total of three models, and all three of them feature 6GB of LPDDR4X RAM, as opposed to 3GB RAM present in the base version of Mi5. Paired with that memory is 64GB of internal storage for the base model so not only are you getting faster memory, but more storage for the additional freedom to carry more apps and content in the device.
The Snapdragon 835's Kryo II processor is running at default clock speeds instead of lowered frequencies like the starting version of the Xiaomi Mi5, so users will experience slightly better performance right off the bat.
The removal of the headphone jack was not a smart move, but the Mi6 now features splash-resistance, making it the first phone from Xiaomi to feature protection against dust and water. While these differences make the Mi6 better in every possible manner, the highlight of the flagship is definitely its 12MP dual-camera.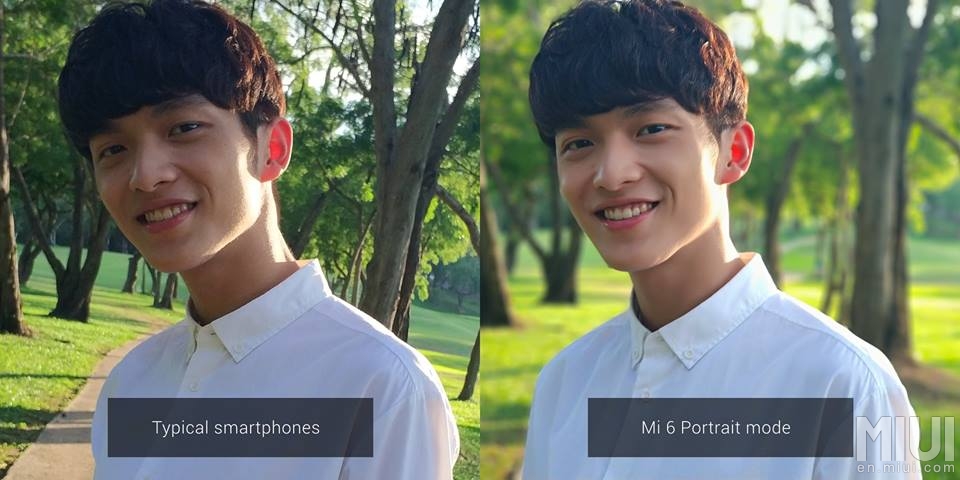 Featuring OIS and 2X optical zoom, videos and images will not have degraded quality when zoomed in, and camera shake will be reduced substantially. Taking a feature out of the iPhone 7 Plus' book, Mi6 also features something Portrait Mode, which blurs the background from the foreground, making the subject in front appear more crisp and vivid in the final processed image.
This is very similar to images snapped by DSLR cameras and it will definitely come in handy in a varied number of situations. With the exception of removing the useful 3.5mm headphone jack, Xiaomi's Mi6 represents all the improvements that have taken place over its predecessor and we are bound to see even better phones from the company in 2017.
If you have something to add, drop your thoughts and feedback.