A balance between work life and personal life is extremely important for an individual's mental and physical health. Your OnePlus device will help you achieve that.
The company has begun rolling out Oxygen OS OpenBeta 3 for OnePlus 7 and OnePlus 7 Pro users. Among a few major bug fixes, optimizations, and other things, the company has subtly added a new mode titled, "Work-Life Balance."
The feature, exclusive for OnePlus users in India, can be found in Settings — Utilities — Work-Life Balance, given you have installed the latest OnePlus OpenBeta version.
What is Work-Life Balance Mode in OnePlus?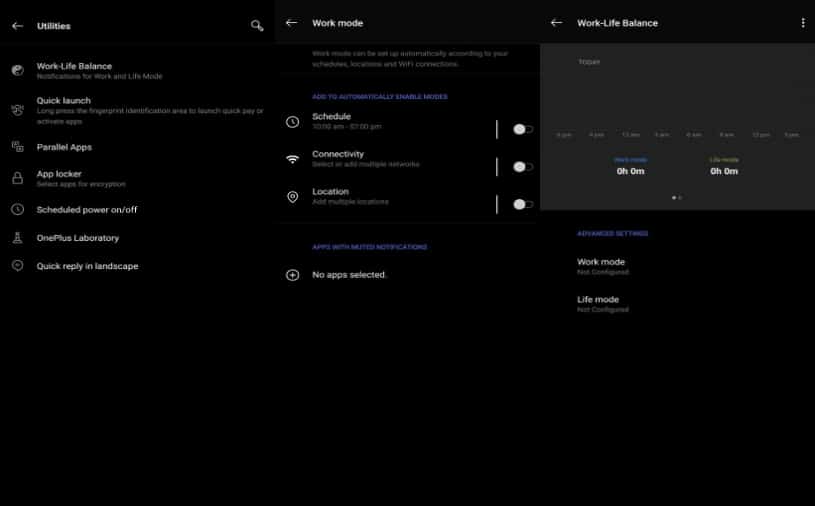 Think of Work-Life Balance mode as an amalgam of Digital wellbeing with IFTTT. In simple words, the mode helps you mute distractions by apps and notifications based on a particular trigger, defined by the owner.
In this case, that trigger can be a location or a Wi-FI network where your OnePlus device will automatically switch to Work mode or Life mode, based on those variables.
After that, it's just like Digital Wellbeing where the aforementioned apps will automatically stop sending in notifications.
In the real world, it would be like you go to the office and Facebook mutes itself automatically. Once you leave for home, Facebook is back while Slack is immediately set to mute.
How to get the OnePlus's Work-Life Balance Feature?
XDA-Developers got an OTA update so chances are you will get the same, given you are a OnePlus OpenBeta tester.
However, if you are not an Oxygen OS beta tester then start by installing the latest OpenBeta ROM for your device from here.