Ironic, isn't it? The notable Android Pie feature that most of us are eager to use on our Android devices, is actually the one that wants us to stay away from the device itself.
Here comes Digital Wellbeing, a Google initiative, initially showcased at Google I/O 2018, to curb the excessive time spent on smartphones. Let's dive a little deeper into what exactly is Digital Wellbeing –
What is Digital Wellbeing?
Google, like Facebook and Apple, is actively taking part in the next phase of technology and its usage trend — Time Well Spent.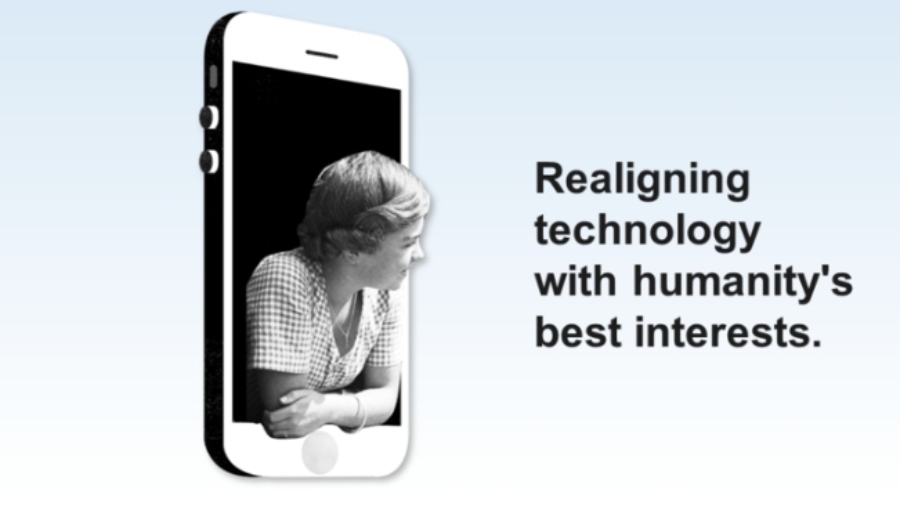 Time Well Spent is an initiative by Google's former design ethicist, Tristan Harris. Essentially, Harris found traces of "dark patterns" on nearly every website which was hacking into our minds for more screen time. As a consequence, Harris left Google and started a non-profit, committed to tackling the present "attention crisis."
In the past, the movement has garnered quite a bit of popularity. Facebook's controversies over fake news and Russian interference propelled the movement to new heights. And within a few weeks, every other "awoke" netizen in this world demanded one thing: " quality content " or "no content at all."
Now, it appears that Google has found the appropriate hack to steer clear of dark patterns i.e adding Digital Wellbeing as part of Android Pie top features.
Or in Google's own words…
"Great technology should improve life, not distract from it."
Features of Digital Wellbeing
The new settings kick off with a colorful looking donut chart, displaying the exact time spent on each app with the overall time spent in the middle.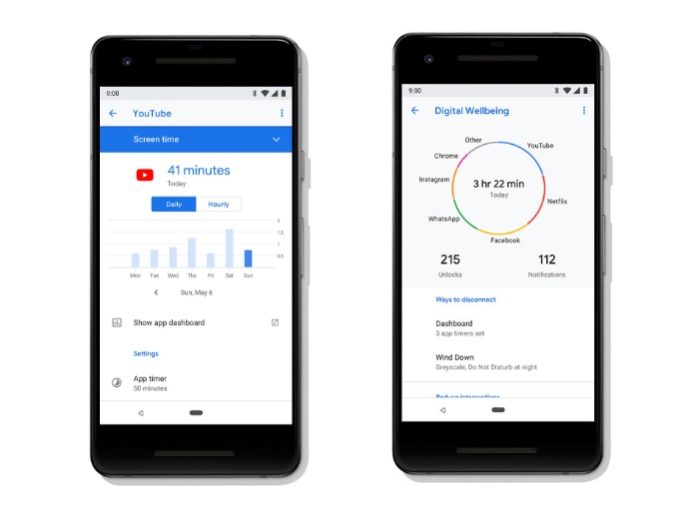 Next, we see a lot of "ways to disconnect" in the new Digital Wellbeing settings —
On the Dashboard, you encounter a list of applications with the exact time spent on each app. Even more, you see a bar chart at the top that compares your screen usage over the week.
Besides, you can even see the number of times app opened and notifications sent to you from there itself.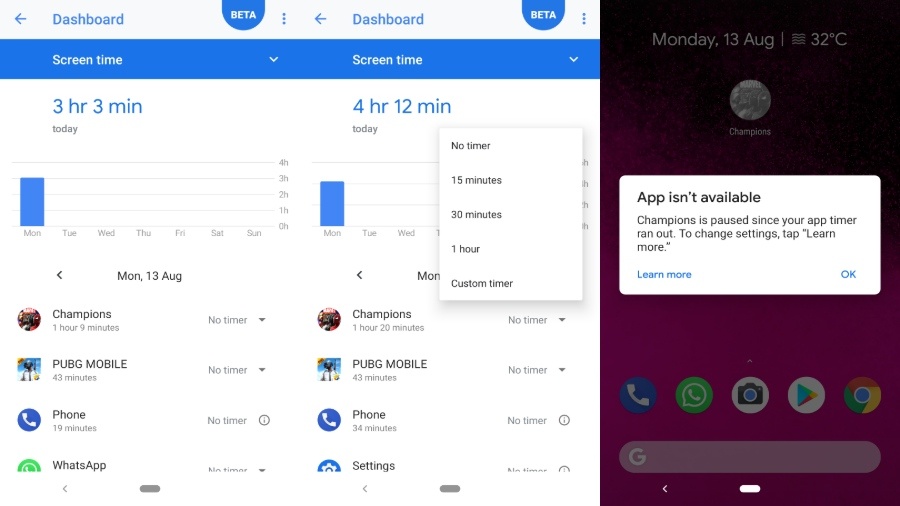 Within the dashboard itself, you can set timers for every app on your android device. The app will automatically gray out on the app explorer, once the time limit is reached for the day.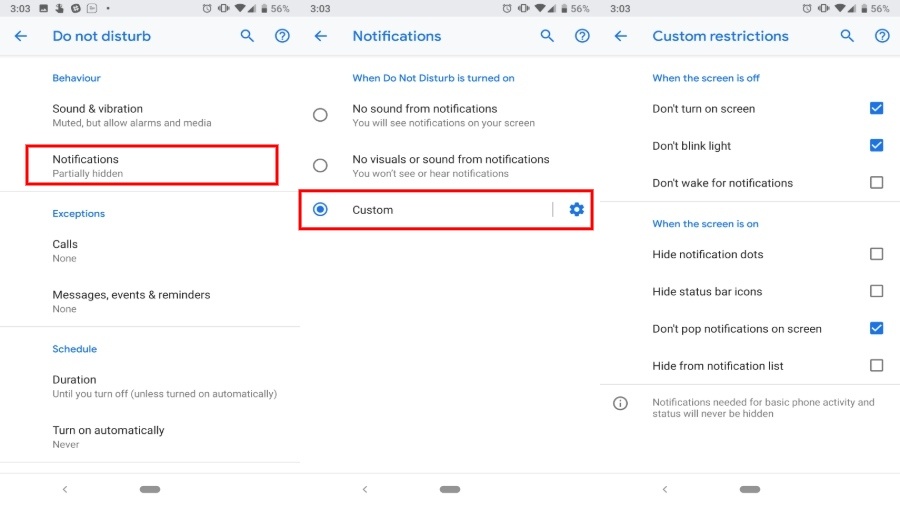 Unlike the previous Do Not Disturb, the revamped feature now completely justifies its name. In Android Pie, the Do Not Disturb function lets you block visual disturbances like app notifications and status bar icons.
In addition, you can customize restrictions based on your preferences.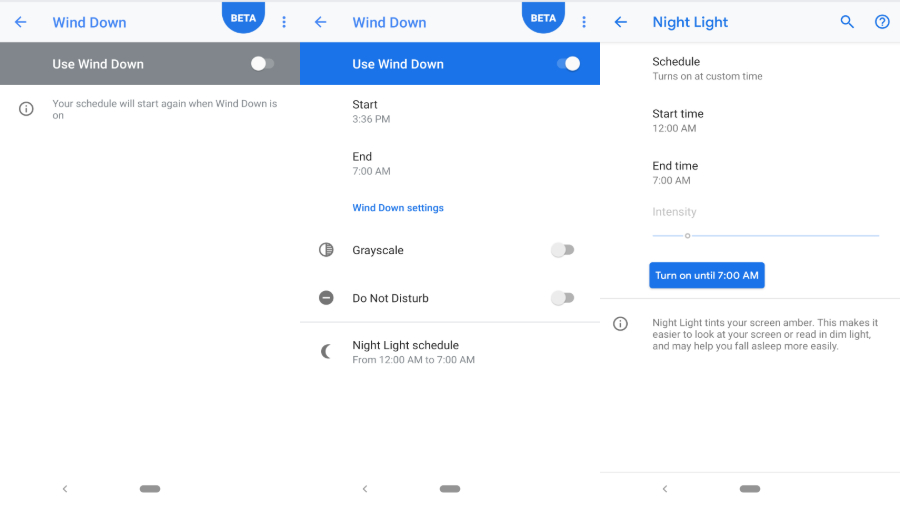 Wind Down is like putting your device to sleep. The new Android Pie feature fades your screen to gray and activates Do Not Disturb to silence notifications.
You can set up a schedule based upon your sleeping pattern. This will enable Wind Down to put your device to rest automatically. And in doing so, save hefty amounts of the battery as well.
How to get Digital Wellbeing right now?
Digital Wellbeing is part of Android Pie top features. So, it's no surprise that it is only available (beta) for Google Pixel users who, by the way, have already got the Android Pie Over-The-Air (OTA) update. As for the stable version, Google says it will be launching Digital Wellbeing "sometime this fall."
To harness Digital Wellbeing on your Pixel device (assuming you have already got Android Pie) –
Go to Google Digital Wellbeing website
Type in your e-mail address
Select yes on "Do you have Android Pie on your Pixel."
Click on the link in your e-mail to accept the invite.
Download Digital Wellbeing (beta) from Google Play Store 
Within 24 hours, you will see Digital Wellbeing on your device.
Digital Wellbeing Alternatives
Everyone knows how device makers can get regarding any new Android updates. Although our Android Pie roadmap for smartphones seems promising, a matter of fact is, Android Pie will take some time to arrive on your device.
Until then, you can check out the top Digital Wellbeing alternative apps –
We will make a detailed Digital Wellbeing alternative apps list in our future article. Tell us any app that you want us to include to the list, in the comment section below.