After years of waiting, we are finally getting our eyes on the student-focused Windows 11 SE, where the 'SE' moniker stands for Student Edition. It goes without saying that the OS is a rival to Chrome OS, and it will be offered only to school-going kids via dedicated education channels.
But we should also look at how Windows 11 SE is different from regular Windows 11 and places where it cuts corners.
Windows 11 SE vs Windows 11: Major differences explained!
Intended for schools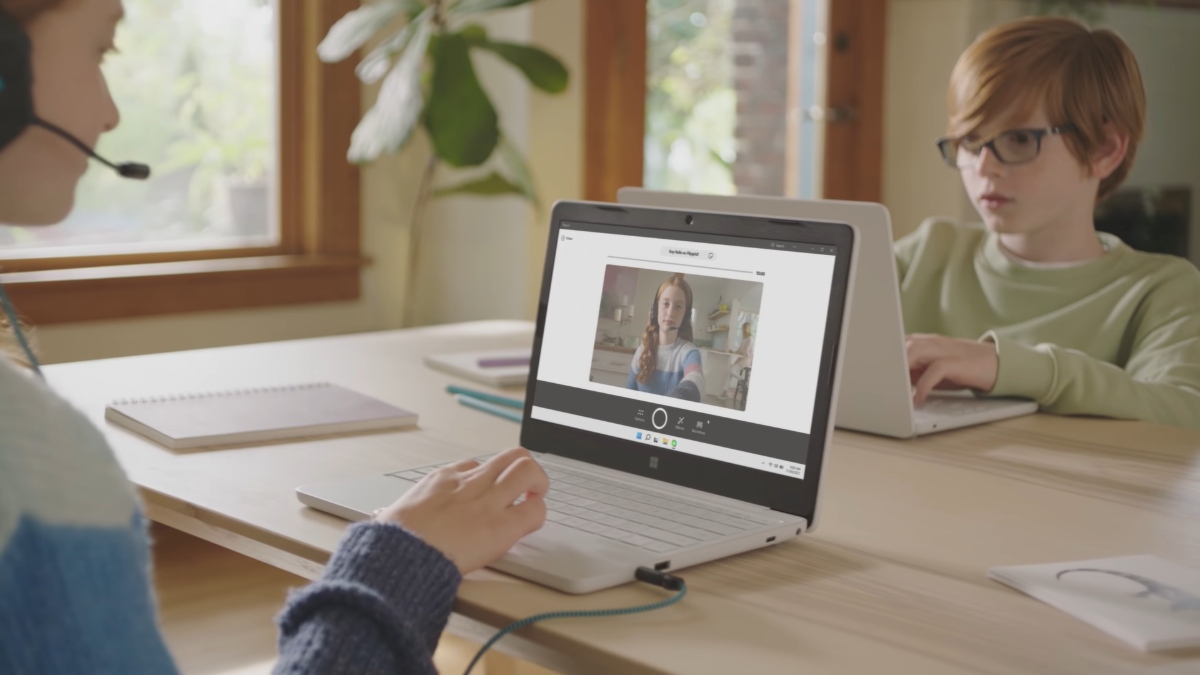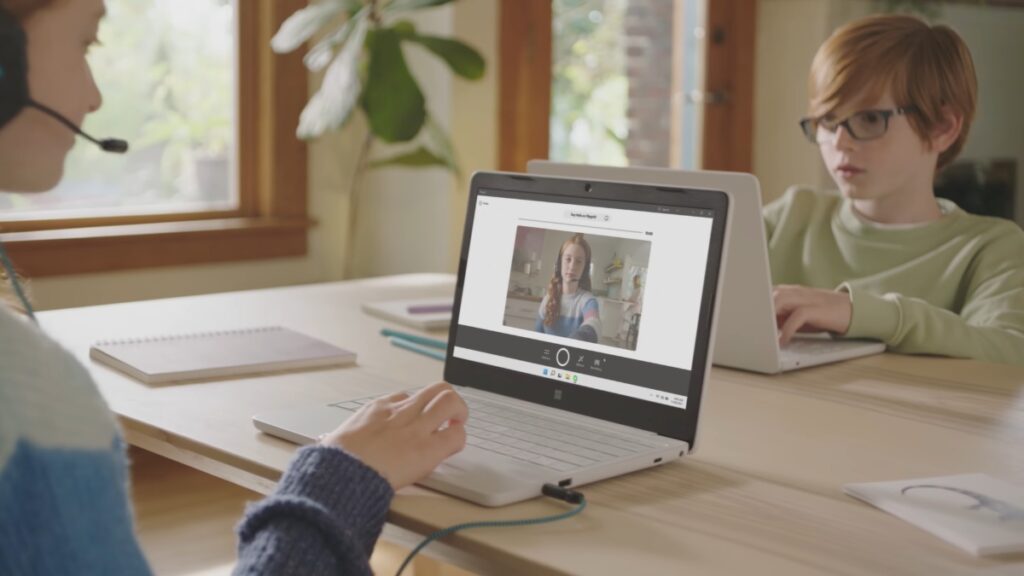 As mentioned above, general users will not be able to use Windows 11 SE on their machines, given its specific uses cases. In fact, you can't even upgrade from an existing Windows 10 device or switch from the regular Windows 11 Home or Pro edition.
You won't be able to switch to a different Windows edition from 11 SE as well. However, there isn't much incentive in using the OS as it locks users out of some big features and settings.
The OS comes at a time when remote learning is at its peak. While we can call it a successor to the S Mode that no one used, a major difference is that S Mode is available for all consumers, which is not the case with SE.
Cloud-first approach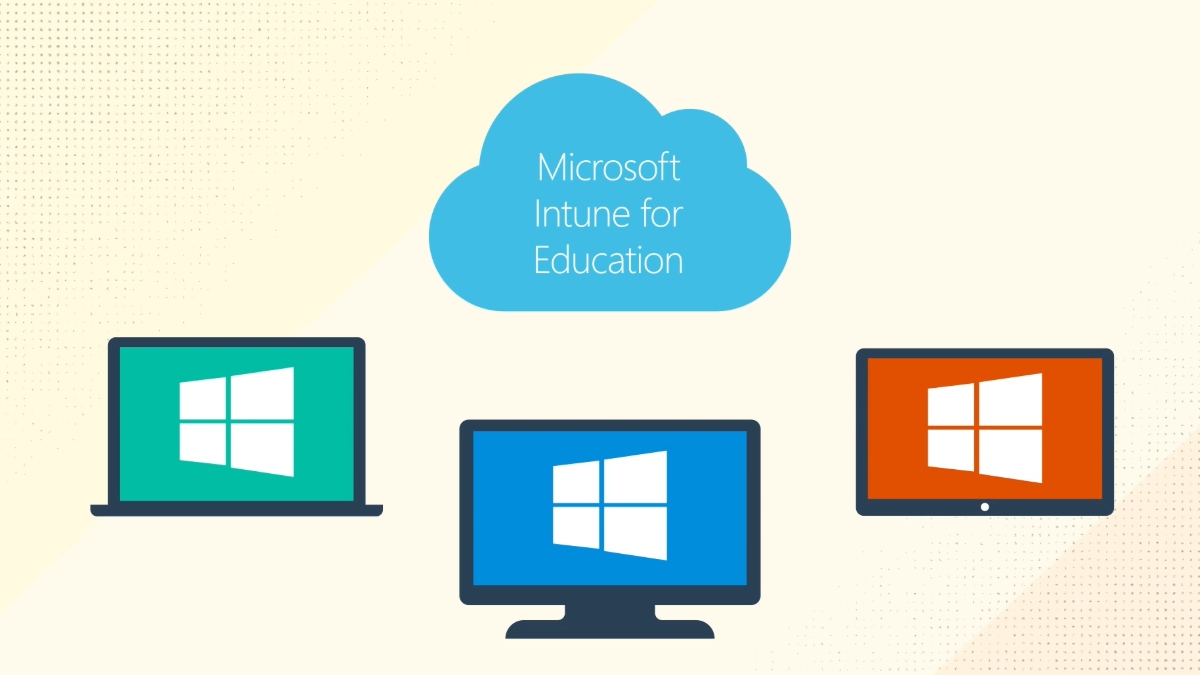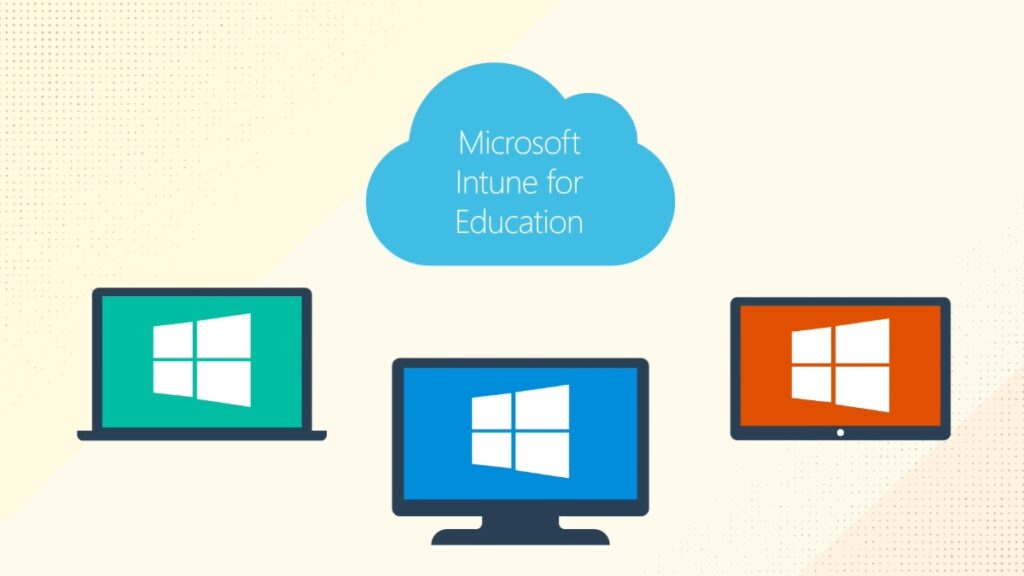 Being a direct rival to Chrome OS, Windows 11 SE also takes a cloud-first approach and leverages Microsoft 365 and other online tools to offer students a seamless, hassle-free experience. It tries to optimize performance for cheap devices and comes with a simplified user experience that also means cutting off some features.
IT admins in schools will be able to deploy and update Windows 11 SE devices using Microsoft's cloud-powered identity management system called Intune for Education.
Limited hardware support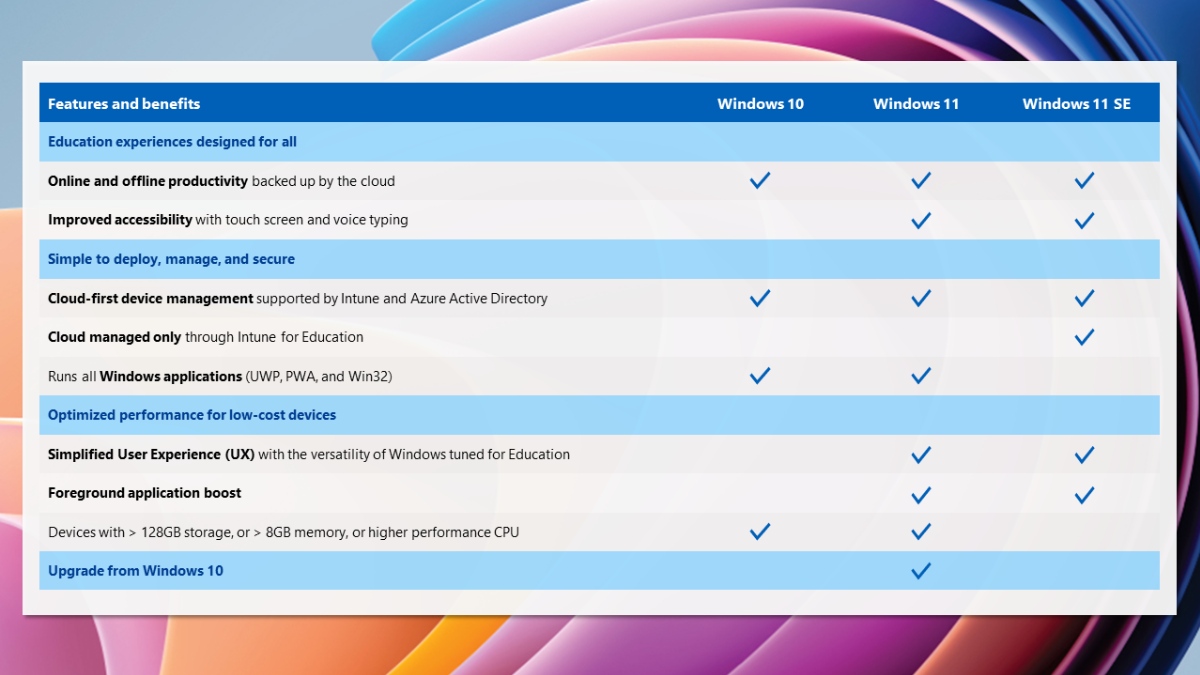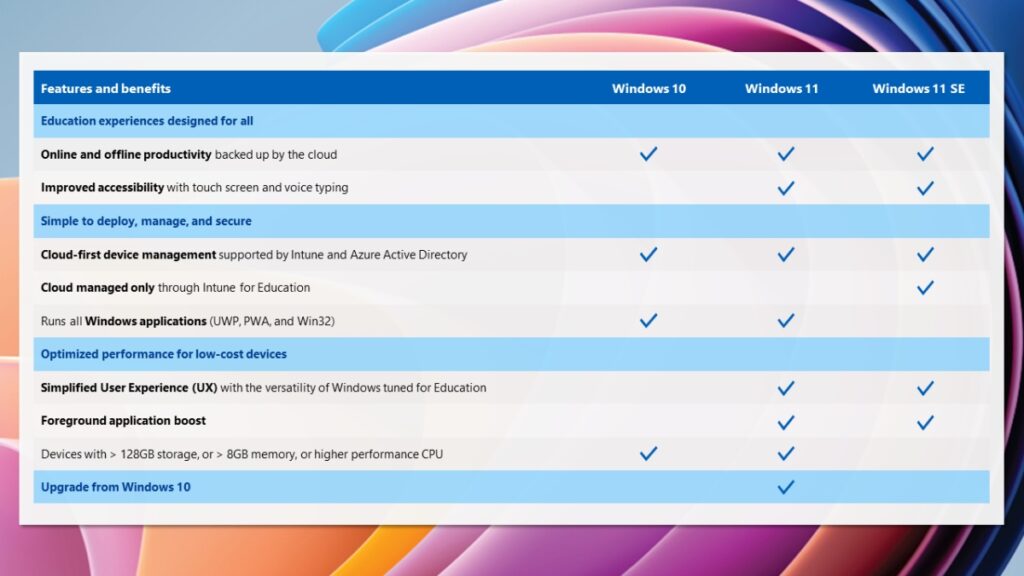 It's not just software, and Windows 11 SE is also cutting corners in the hardware department. The lightweight OS won't run on laptops with a powerful CPU, RAM exceeding 8GB, or storage exceeding 128GB. For reference, the Pro edition of Windows can support up to 2TB of RAM.
One plus point is that Windows 11 SE is optimized to improve the performance of apps running in the foreground.
If you see the other side of the coin, this limitation will ensure Windows 11 SE laptops aren't offered at pocket-burning prices. Microsoft's Surface Laptop SE will pack an Intel Celeron processor with 4GB/8GB RAM and 64GB/128GB eMMC storage.
Limited app support and settings
There is a ceiling to what you can do on your Windows 11 SE device. The education-centric OS doesn't support all legacy Win32 and UWP apps available in the Microsoft Store or elsewhere. In fact, the company says it doesn't even offer Microsoft Store for the new OS.
Also, the kids might not be able to tweak some settings as well. Windows 11 SE will allow IT admins to install apps and manage important settings across the OS.
There is an apparent reason for that. Microsoft said it took feedback from teachers "who want a simple, distraction-free environment for their students and IT Administrators who want devices to be easy to manage and perform well all year."
Of course, no one would want their kid binging Netflix in the classroom. However, Microsoft has added support for essential Windows apps like Chrome and Zoom. Progressive web apps that can run inside a web browser will work without any hurdles.
Currently, Microsoft supports the following app categories (UWP/Win32) on Windows 11 SE:
Web browsers
Content-filtering apps
Test-taking solutions
Accessibility apps
Effective classroom communication apps
Essential diagnostics, management, connectivity, and supportability apps
It further adds that IT admins can install and remove apps under Microsoft's curated list of software for Windows 11 SE.
Cheap Windows laptops are on the way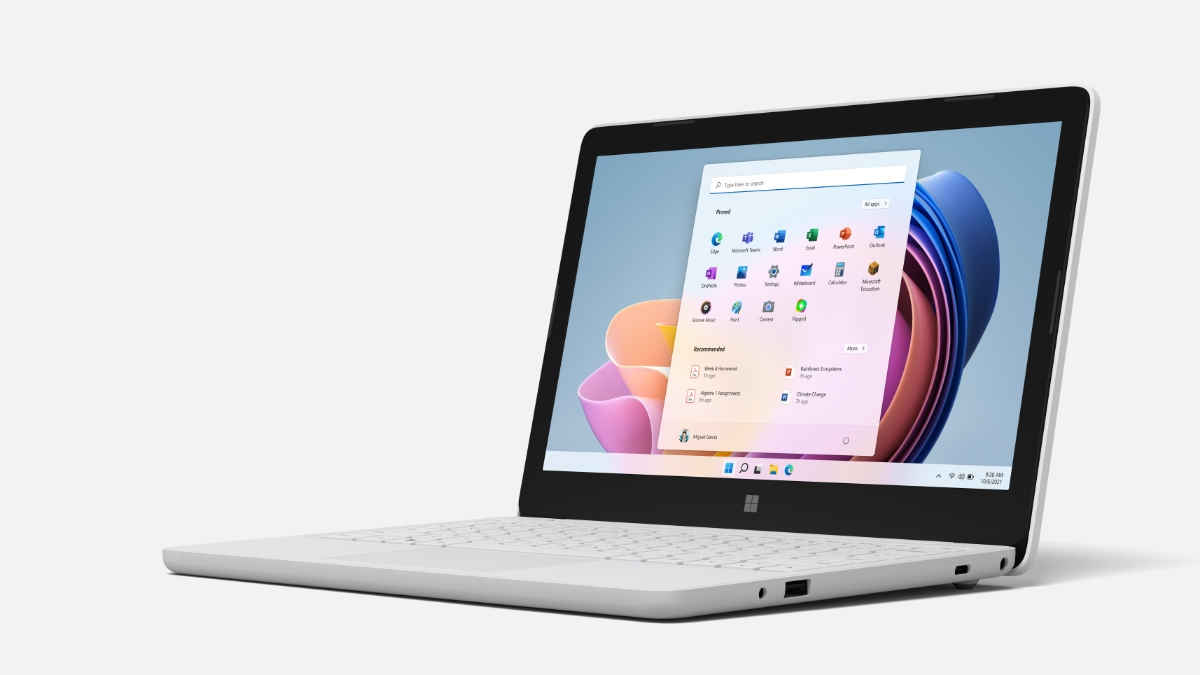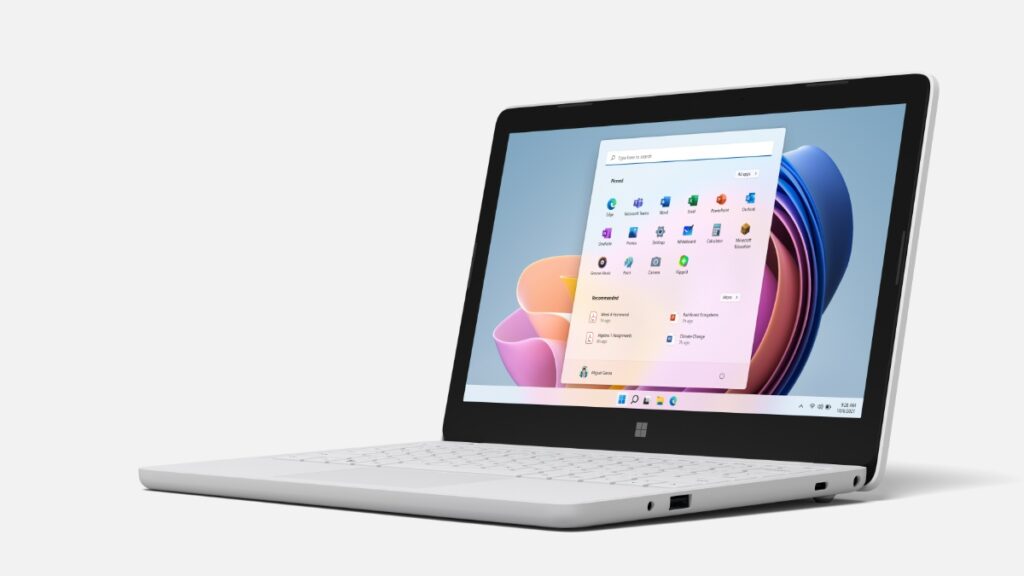 All of this boils down to one major takeaway: a new breed of cheap Windows devices is around the corner that will offer the required performance while achieving a day-long battery life. The Surface Laptop SE is priced at $249, and Microsoft assured that Windows 11 SE devices from other OEMs like Dell, HP, Lenovo, Dynabook, etc., will be under the sub-$350 price bracket.
Right now, you can choose from over 10 student laptops offering varying specs. For instance, the Asus BR1100F comes with a 360-degree touchscreen (pen support), spill-proof design, and LTE support.
Microsoft is currently targeting the U.S. market for its education-focused OS. But developing nations like India also have a big demand for low-cost student devices as many school-going kids struggle with financial hurdles. The options for Chromebooks are already a handful in number, and the ongoing global silicon shortage has skyrocketed the price of regular machines.
What if I want to install apps?
While Windows 11 SE won't let you do so, if you have an education device, you should consider using Windows 11 Pro Education instead. This edition doesn't block app installs at the users' end and gives them more flexibility over their machine.
Windows 11 SE Release Date & Price
Microsoft announced Windows 11 SE on November 9 at its Reimagine education event. The OS doesn't have a retail offering, and it's only available as preloaded on education devices. This also means that the price of Windows 11 SE is included in the cost of the device. You can contact Microsoft's sales representatives to get a quote for your school, depending on the number of students.
What are your thoughts on Windows 11 SE? Feel free to drop them in the comments down below.