In a bid to expand its horizons and find a new business opportunity, OTT streaming leader Netflix will soon launch its own gaming service. With this, the company would hope to repeat the same success it had with OTT films.
As of now, there is no release date, but it is expected to launch by the end of 2022. This expansion to games doesn't mean the American firm will dial down its efforts for movies and series. All of these things will carry on at their usual pace.
Why Is Netflix Getting Into Games?
Considering the recent figures of the streaming giant, its userbase growth has stalled recently. Getting into gaming seems like a smart move from Netflix to gain lots of new subscribers. If everything goes well, targeting a new but promising demographic of gamers could revolutionize the OTT landscape for good. This would also help Netflix leave its rivals, such as Amazon Prime Video and Disney+, behind.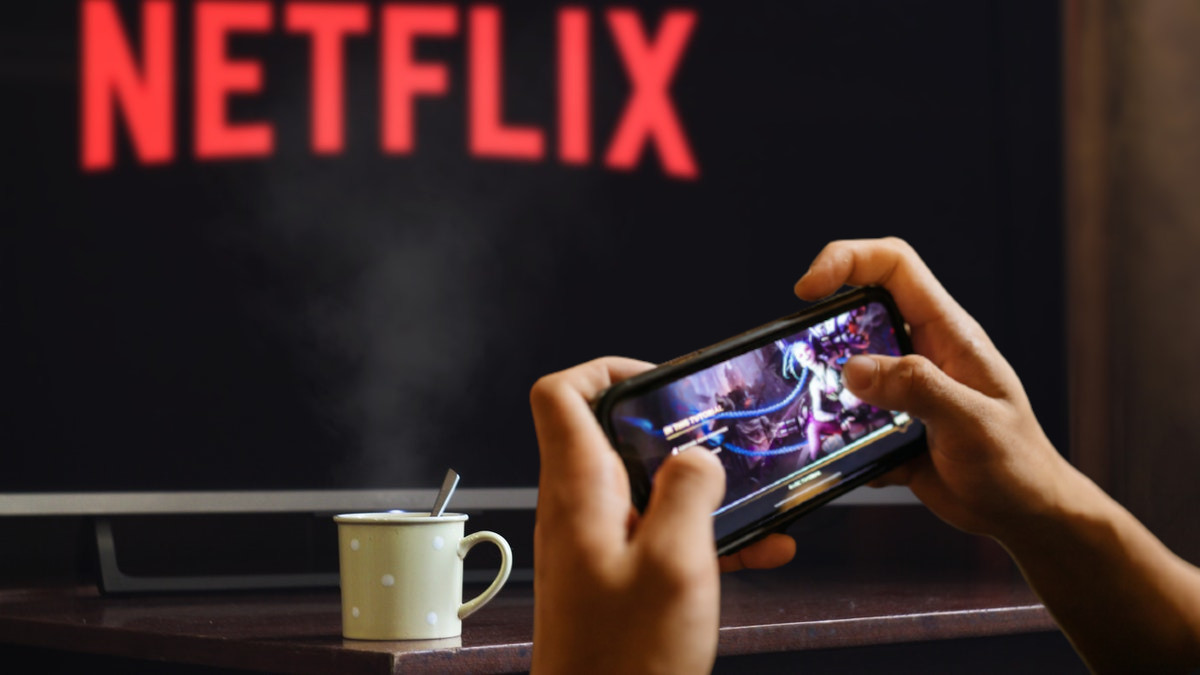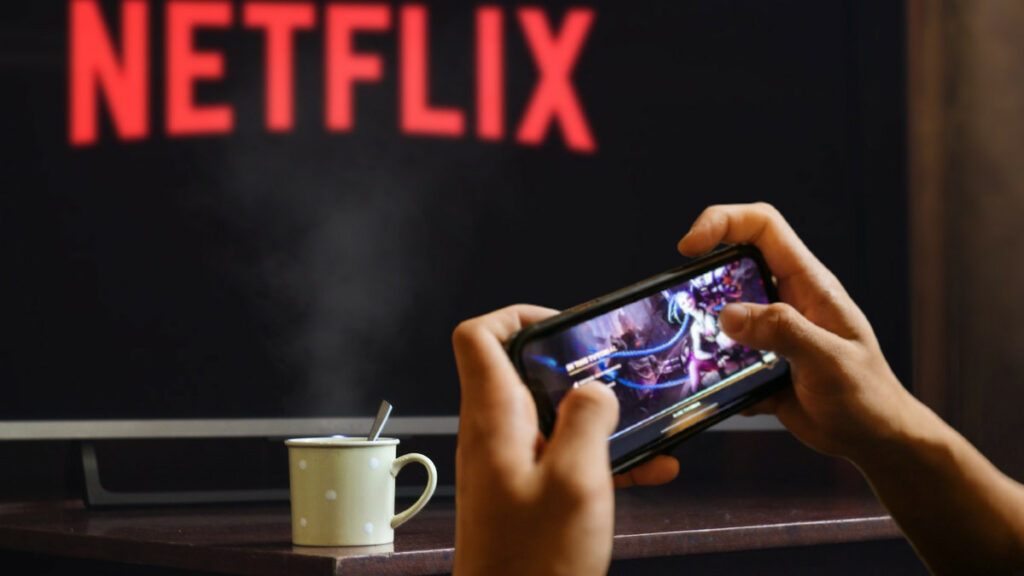 Back in 2019, Netflix stressed the growing significance of gaming in a letter to its shareholders. The company revealed that, although it was leading its usual competitors in terms of screen-time, it was losing out to the popular online multiplayer game Fortnite.
"We compete with (and lose to) Fortnite more than HBO," the letter emphatically stated.
By directly entering the gaming industry, Netflix can compete better with such popular games as well.
Will Netflix Gaming Service Be Free?
It has been reported that Netflix won't charge the customers separately for its games. The combo of video content and gaming content will both fall under one subscription price.
But, it is to be noted that this is a common strategy among new services. They start with little to no profits initially and then introduce a charge once their userbase grows big enough. So, it won't be unrealistic to assume that Netflix could also follow suit and, eventually, start charging separately for the games.
What Kind Of Games Will Be Available On Netflix?
Despite not having a dedicated section for games, the OTT platform is no stranger to the genre. This is because the company has previously collaborated with a developer to adapt its IP, Stranger Things.
In addition, Netflix has already explored the gray area that lies at the intersection of movies and games. In other words, the platform has released shows — such as Black Mirror: Bandersnatch — which fall in the "interactive film game" category.
For those who don't know, an interactive film game is a movie-game fusion. In this, a movie plays out based on the choices of the player. So, there's a strong chance Netflix could focus on interactive film games based on its IPs.
Apart from that, the service could also likely offer games similar to the Stranger Things game. Noting how Netflix has published games made by independent developers before, it won't be surprising to see some indie games on the platform.
If you're interested in the latest updates for Netflix's gaming service, keep tabs on the timeline shared below.
Netflix Gaming Service Timeline
21 May '21: Reports About Hunt For Game Dev Lead Start Surfacing
The Information reported that Netflix has a strong interest in offering a gaming service like the Apple Arcade. It is also revealed that the California-based firm is actively looking for someone to lead the project.
The report mentioned Netflix's initial decision not to place ads in the game. Besides smartphones and desktops, TVs were also touted as a future destination for the company's gaming service. At the same time, these plans were described as being "very much in flux," thus confirming the product is not set in stone yet.
A few days later, Axios shed light on some more information regarding the gaming service's content. It stated the service would offer games based on original IPs as well as indie games. On top of that, word got out that Netflix's gaming service will be available to the existing subscribers by the end of next year.
14 July '21: Netflix Hires Gaming Industry Veteran Mike Verdu
Taking a major step, Netflix hired former Oculus Vice President Mike Verdu to lead its latest endeavor. With Electronic Arts, Zynga, and Atari on his resume, he brings years of industry experience to the streaming giant.
Verdu has taken over as the vice president of game development at Netflix. Moreover, he'll report directly to Netflix COO Greg Peters.
As per the reports, the company's move to accelerate its new project was also noticed by the share market. Soon after the hiring took place, the stock price of Netflix jumped up by up to 3.3% (~$566).
21 July '21: Mobile Gaming To Be The Focus Initially
Netflix confirmed that, initially, it would focus on mobile phones as the target platform for its games. The firm also confirmed the games would come as a bonus category under the existing Netflix subscription (no additional charges).
In a letter to its investors, Netflix wrote, "We're excited as ever about our movies and TV series offering, and we expect a long runway of increasing investment and growth across all of our existing content categories, but since we are nearly a decade into our push into original programming, we think the time is right to learn more about how our members value games."
The company's game-plan to first optimize the games for mobile gaming explains its recruitment of Game Dev Lead Mike Verdu, who has worked on mobile games at EA Mobile and Zynga in the past.
26 Aug '21: Netflix Gaming Rolls Out For Android Users In Poland
Netflix has started testing its gaming service with the release of Stranger Things 1984 and Stranger Things 3 on Android devices in Poland. A Netflix Geeked tweet confirmed that these games are ad-free and without any in-app purchases.
Unlike what we expected, the games are not streamed to your device, but instead, they run on your smartphone's hardware. To play a game, you'll first have to download it from the Play Store. And then, you'll be able to launch it from your Netflix app. So basically, Netflix acts merely as an interface to access these Play Store games for now.
31 Aug '21: Stranger Things 3 Being Removed From Steam, Epic Games Store, and GOG
Strangers Things 3, one of the games that went live as part of Netflix's gaming service, is being removed from video game clients such as Steam, Epic Games Store, and GOG. Luckily, those who bought the game, before it was taken down, will continue to have access via the same client.
On Steam, developer BonusXP shared a message, "We're very grateful for all the Stranger Things fans that traveled back in time with us to the Summer of '85 for this adventure through Hawkins." Although that doesn't explain the reason behind the move, it's understandable that Netflix wants to take its IP back from other game stores, now that it has its own games section on the app.
Besides this, the game's Twitter account and its dedicated webpage on BonusXP's website have also been taken down recently.
29 Sep '21: Netflix Acquires Its First Game Development Studio; Launches More Games
Night School Studio becomes the first game developer to be acquired by Netflix. Previously, the development studio worked on games such as Oxenfree which is a critically acclaimed title available on PC, consoles, and smartphones.
Interestingly enough, this is the same team that once worked on a game based on Netflix's Stranger Things, which was eventually axed. Now, things seem to have come full circle for Night School Studio as it goes from working with the streaming giant to becoming the first integral part of its new gaming initiative.
In the midst of this acquisition, Netflix's gaming platform has received new titles. Stranger Things 1984 and Stranger Things 3, which were previously available in Poland, are now accessible via Netflix in Spain and Italy, too. Additionally, three more titles, namely Card Blast, Teeter Up, and Shooting Hoops, have also launched in these countries.
3 Nov '21: Netflix Games Arrive On Android Devices
Netflix announced that its games are now available for every Android user around the world. The first five games to ship out are Stranger Things: 1984, Stranger Things 3: The Game, Card Blast, Shooting Hoops, and Teeter Up.
These games have a dedicated section in the app that can only be accessed using adult profiles. If there is a PIN linked to your profile, you'll have to enter that before you can play a game.
You can run games in your selected regional language if the game supports it. Also, an active internet connection isn't required except for certain games.
9 Nov '21: Netflix Games Are Now Available on iOS
The streaming company updated its previous post to reveal that the aforementioned collection of games are also available on iOS now.
Smartphone and tablet devices running Apple's operating system can access these titles from the Netflix app. As obvious, you need an active Netflix subscription to play. Furthermore, all the specifics regarding these games that exist on Android apply to iOS as well.
That's all for now! More updates will be added as soon as they are out. So, keep visiting this page regularly.