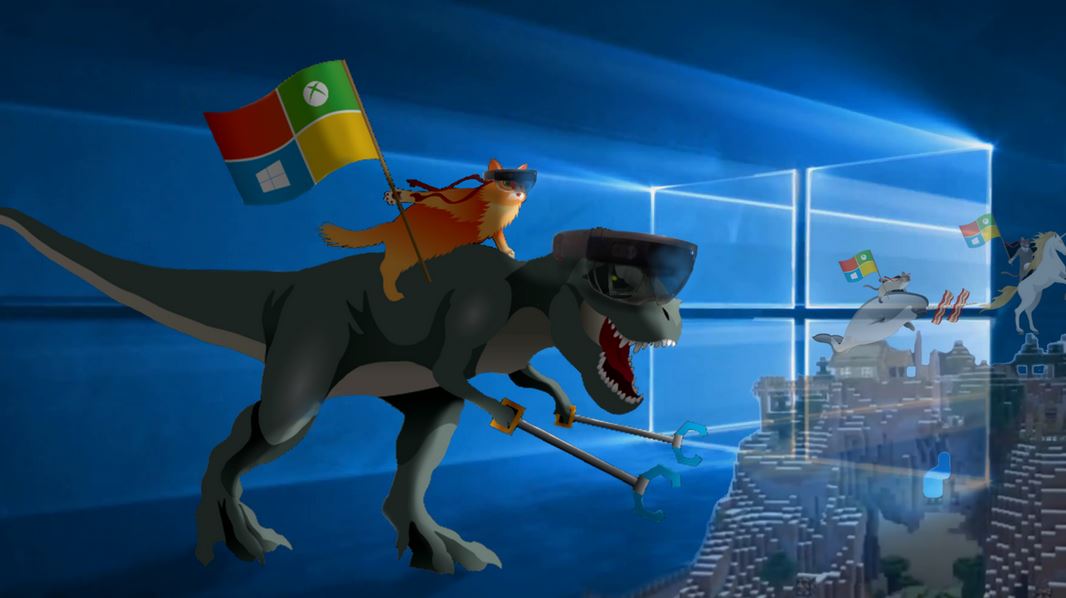 Short Bytes: Windows 10 adoption rate has witnessed a bump after the Threshold 2 update roll out. Surpassing Windows XP and OS X, Windows 10 has now become the third most used desktop OS in the world.
W
ith Windows 10 making its mark on the operating system arena, here's a great news for Microsoft's marketing heads. The growth in Windows 10 usage has resulted in making it the third most used desktop operating system in the world.
Microsoft launched its most advanced OS yet in the form of Windows 10 on July 29th and started off pretty well in terms of initial installations. This speed has slowed down with time, but the Windows OS continues to grow at a very good pace.
Just last week, Microsoft started rolling out the Threshold 2 update with newer features that inspired more people to hop upon the Windows 10 train.
As the data from early November suggests, Windows 7 continues to be the number 1 operating system in the world with a share of 49.91 percent. It is followed by Windows 8.1, that is being used by 13.11 percent people on the globe.
Recently, Windows 10 has managed to surpass Windows XP and OS X to touch a market share of 9.8 percent.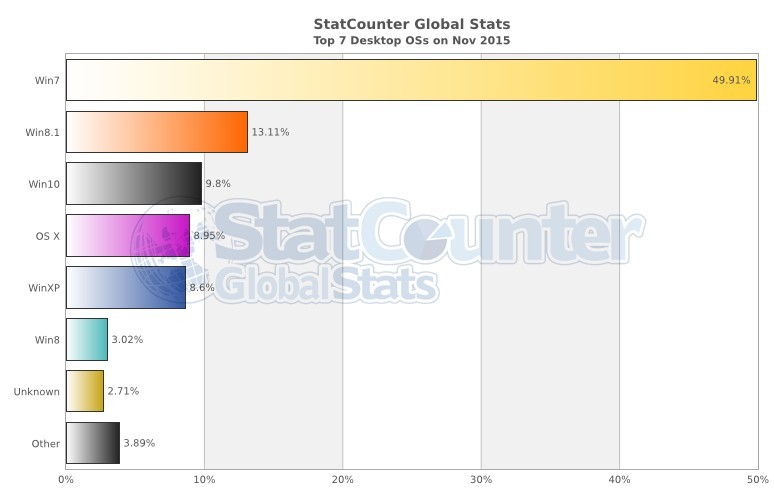 With Windows 10 Threshold 2 update, the latest Windows OS has become more enterprise ready and its adoption rate is expected to see a more visible bump till the end of November. Microsoft's strategy of free upgrades for Windows 7 and 8.1 users has paid well. Let's see how this growth curve shapes in the next upcoming months.
Which operating system you are using in the comments below? Let us know in the comments below.
Also read: Microsoft: Windows 10 Collects Data to Improve 'Your' Experience