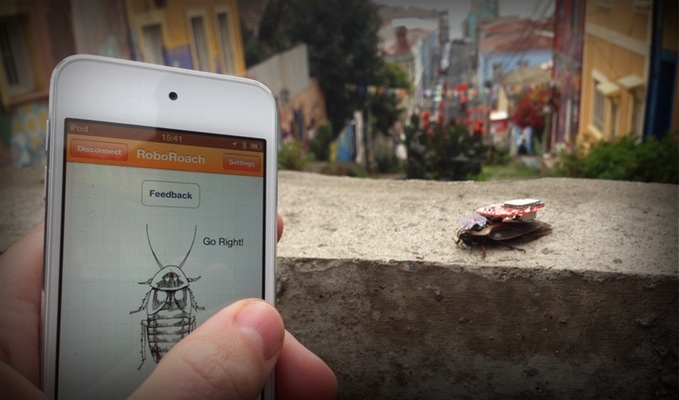 Short Bytes: Enough about hacking phones and computers – let's tell you something about the basics of biohacking. A latest Kickstarter project Roboroach allows you to "hack" a roach and control it with your smartphones. Read more to know everything and how it works.
T
o teach you the basics of biohacking, a Kickstarter-funded biohacking experiment, known as Roboroach, has introduced a learner kit. This kit allows anyone to perform a surgery on a live insect like a cockroach to turn it into a cyborg pet.
While biohacking is still a very new field of science, Roboroach wants to provide some hands-on experience. This $99-kit comes with a Bluetooth-powered chip, along with a kit to perform surgery on a living roach.
As its Kickstarter page describes, the Roboroach is world's first commercially available cyborg. This experiment involves an amalgamation of behavioral neuroscience and neural engineering.
To make contact with the roaches, via a surgical procedure, a Bluetooth-powered three-lead system is mounted on its back.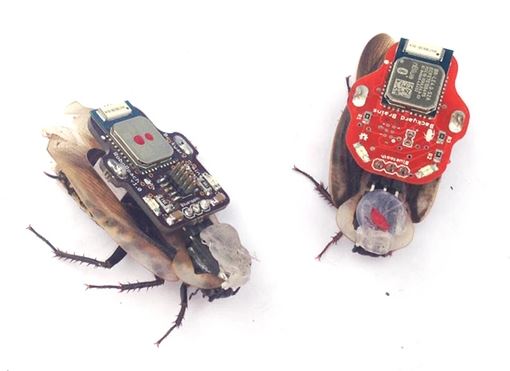 As expected, Roboroach has attracted some controversies and raised ethical concerns. Addressing them, Roboroach manufacturer Backyard Brains says:
We make sure to anesthetize all our animals when we do experiments, and we explain this to students. We actually don't know if insects feel pain, but we do make the assumption that they do, which is why we anesthetize them in the first place.
After performing the surgery, you can control the movement of the roach using your smartphone. The chip helps you to create a pseudo-stimuli that decides the direction of your cyborg bug.
Brain Hack : How Scientists Connected One Brain To The Other Over Internet
This effect works only for a small period of time before the neuroplasticity of roach's brain starts showing its effect. After the experiment is over, you can remove the Bluetooth chip and leave the roach in the wild without any harm.
Watch the video below to see how Roboroach works:
Add your views in the comments below.
Also read: Researchers Hack Into Rats' Brains, Dream of Better Future Just Like Us