WhatsApp is reportedly working on a new flash call feature. Usually, when users log in to WhatsApp, they must do so via a 6-digit code sent to them by SMS. But with the new flash call feature, users will be able to log in much quickly by allowing WhatsApp to make a call to your device and automatically end the call, verifying the last phone number in your phone's log.
What is a flash call feature?
Flash calls are the easiest way to verify someone's number that doesn't involve an SMS code, the latter requiring users to go back and forth between messages and the app. Users can opt for this flash call method when asked to verify themselves for the app. The app will then make a proxy call to your number but do not pick it up because it authenticates your number.
However, by opting for this feature, you give the application permission to access your call logs which might not be the best thing. Many other popular apps have used this feature previously to authenticate the user's number, but WhatsApp has only now planned to add this feature to the app.
Good for multiple device support
The flash call feature might be a good quality of life change when WhatsApp releases the multiple device support update. This update will allow users to use their accounts on four different devices per number. Logging in to each device separately might become a pain without the flash call feature.
Previously, WhatsApp chief Will Cathcart confirmed that they would launch support for multi-device for beta testers in the next month or two.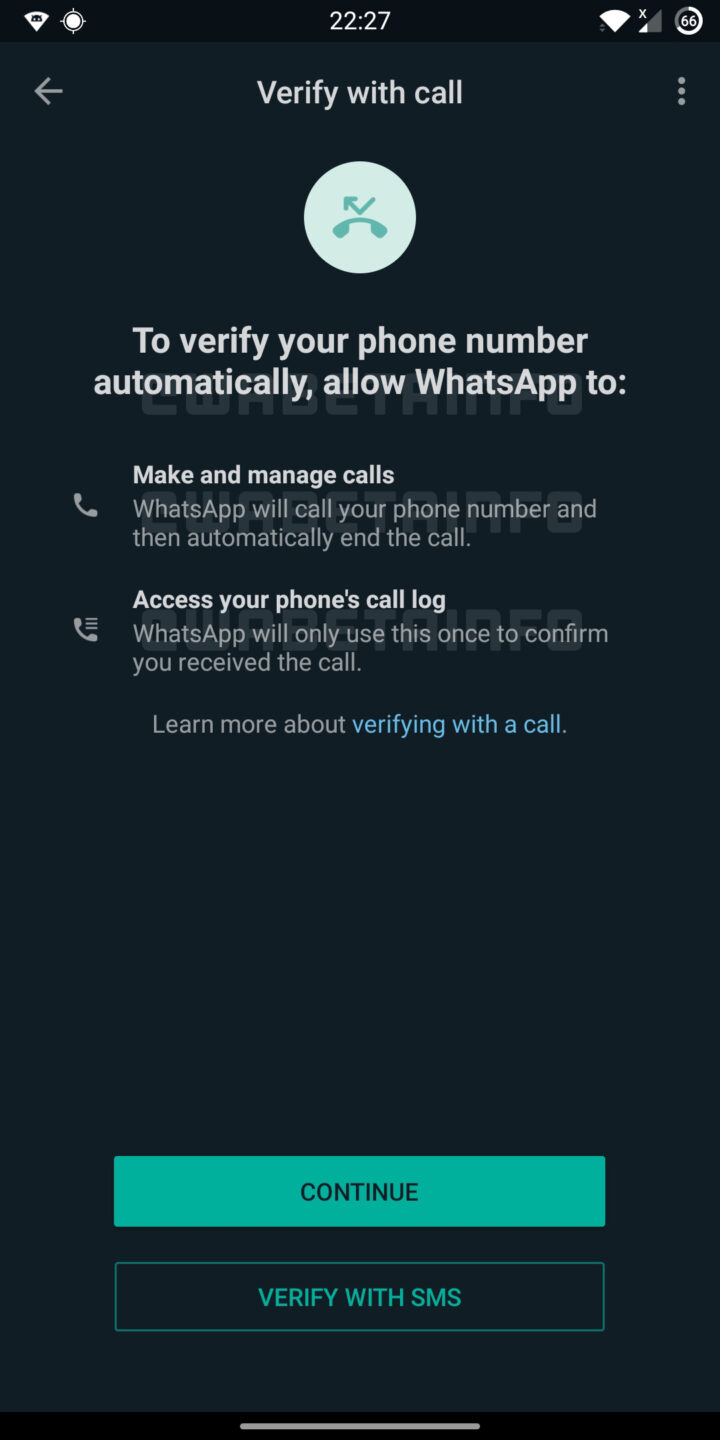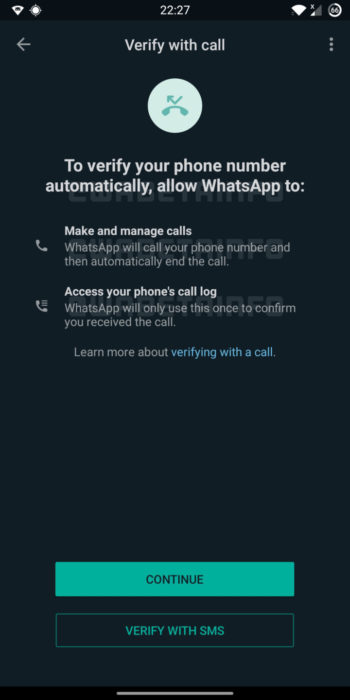 Flash calls not on iOS
According to WABetaInfo, who first reported this news said that this feature is optional. You can continue logging into WhatsApp by confirming the 6-digit code received via SMS or call. Sadly this feature won't be available for iPhone users. Seeing as Apple doesn't offer any public API to read the call history.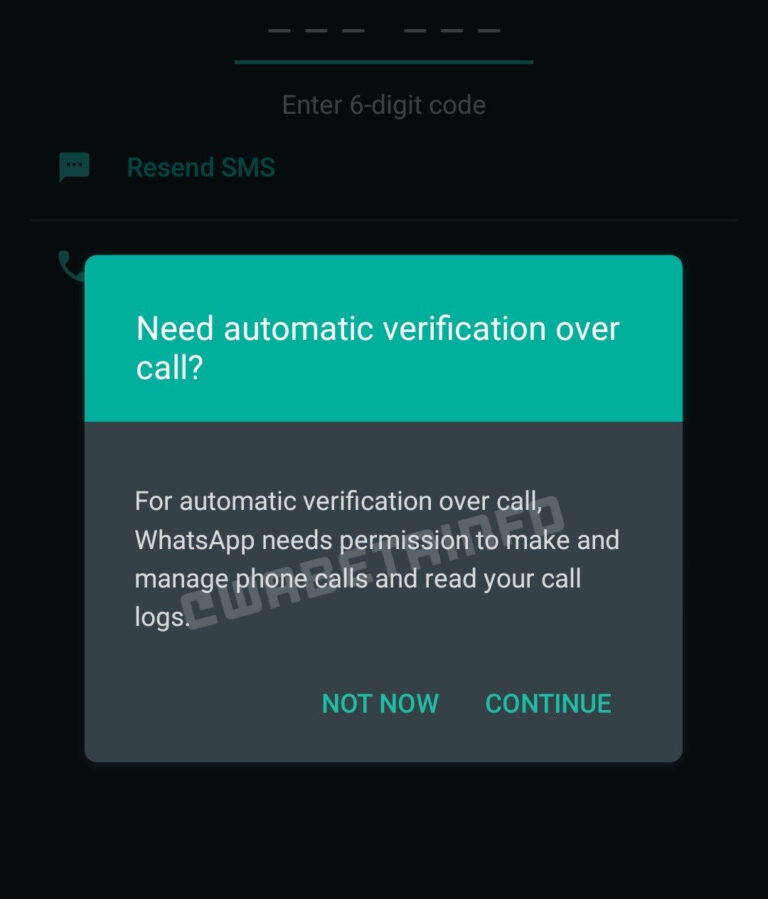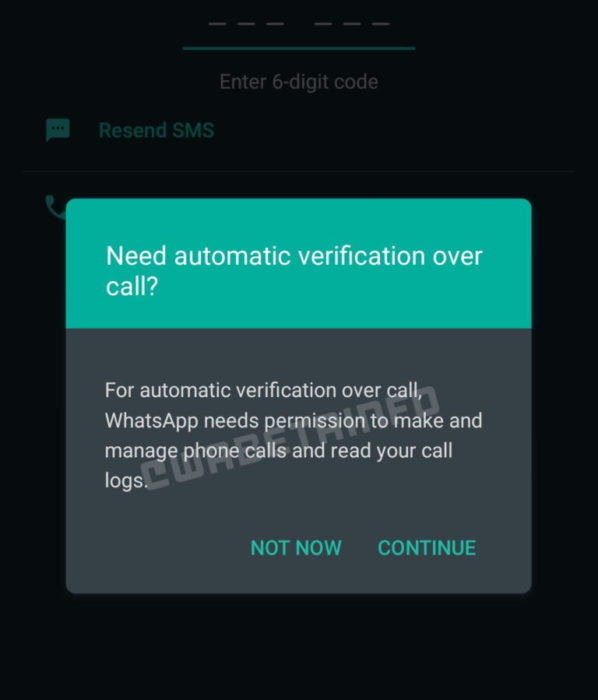 Privacy concerns?
WABetaInfo also states" "WhatsApp won't use your call history for other purposes. WhatsApp will compare the last entry from your call history with the phone number that's supposed to call you".
So the company claims to not use this feature for other situations. But with Facebook being the driving force behind WhatsApp and its new policy guidelines, users should think twice before giving the app permissions to read their call logs. Privacy has become a big concern nowadays, so people should limit giving away permissions to apps whenever they can.