WhatsApp isn't the most generous in features as the platform lacks features compared to other messaging platforms. One of the most annoying parts of WhatsApp is that you cannot have the same account on two devices, and it looks like this will change soon. Reports suggest that WhatsApp is working on multi-device support.
A recent report from WABetaInfo suggests that WhatsApp will soon roll out the multi-device support, which people can test if they're a part of the app's beta program. As soon as the new version of the app is available, users can test the new feature.
The official WABetaInfo account Tweeted, "Early access to multi-device beta will be available very soon, so you can use WhatsApp Web without an internet connection on the phone."
The website also uploaded a picture about how the app will notify with a pop-up when you're trying to sign in to the same account as on the other phone. The text in the pop-up reads, "Join the multi-device beta! Use WhatsApp on up to 4 additional devices at once without keeping your phone online". This means that users can keep their account active on up to four devices even if the main device isn't connected to the internet.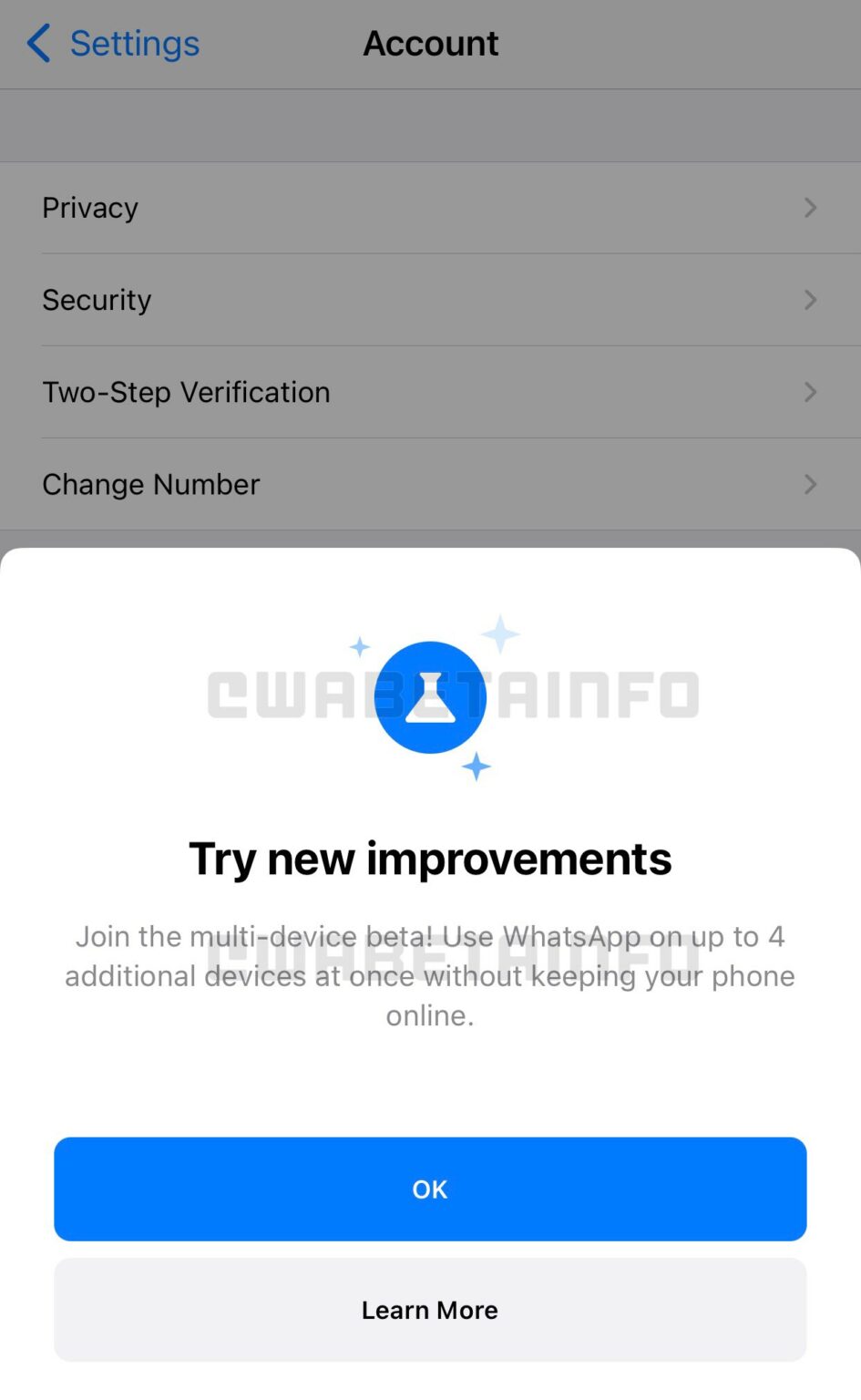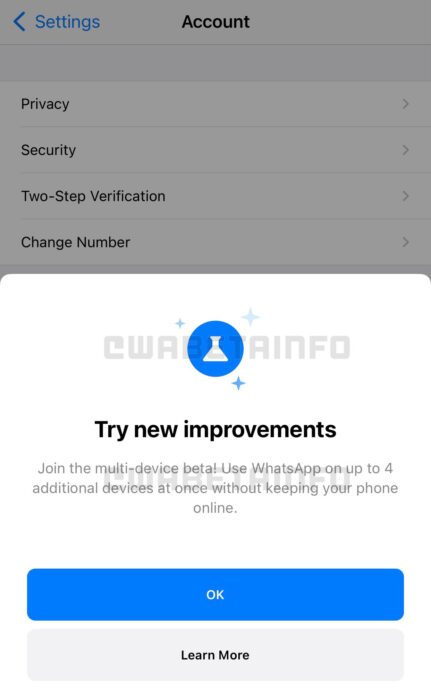 The pop-up has two buttons – Ok and Learn more. The latter opens up more information about the feature, while the former acknowledges and grants account access to the device you requested from.
When Will It Be Out?
The release date of this feature is still unknown, but considering we already have the screenshots of how it will work, we should see it in action in the coming month, hopefully. WhatsApp's beta testing program is almost always full so, you can either download the beta APK from websites like APKMirror.com or download apps like BetaManiac. The app will notify you when an entry to the beta program is available.