NVIDIA ShadowPlay is a common term for veteran gamers using NVIDIA GPUs. It's basically a hardware-accelerated screen recording service for GeForce GPUs. The service is an integrated part of the GeForce Experience application.
You can use it to record, stream, and share your gameplay with your friends directly from your PC. Let us take a look at the features it has to offer for gamers.
NVIDIA ShadowPlay Features
As mentioned before, it's basically a screen-recording and sharing app with extra features. With that said, let's see what it has to offer.
Instant Replay
To begin, Instant Replay is a feature that keeps recording your screen until you save a recording. In simple terms, it's like an always-on screen recording that will save the recording of the last few minutes as specified. With this, you can record your gameplay. It's useful to collect clips from a game.
Likewise, here's how the Instant Replay toggle looks like: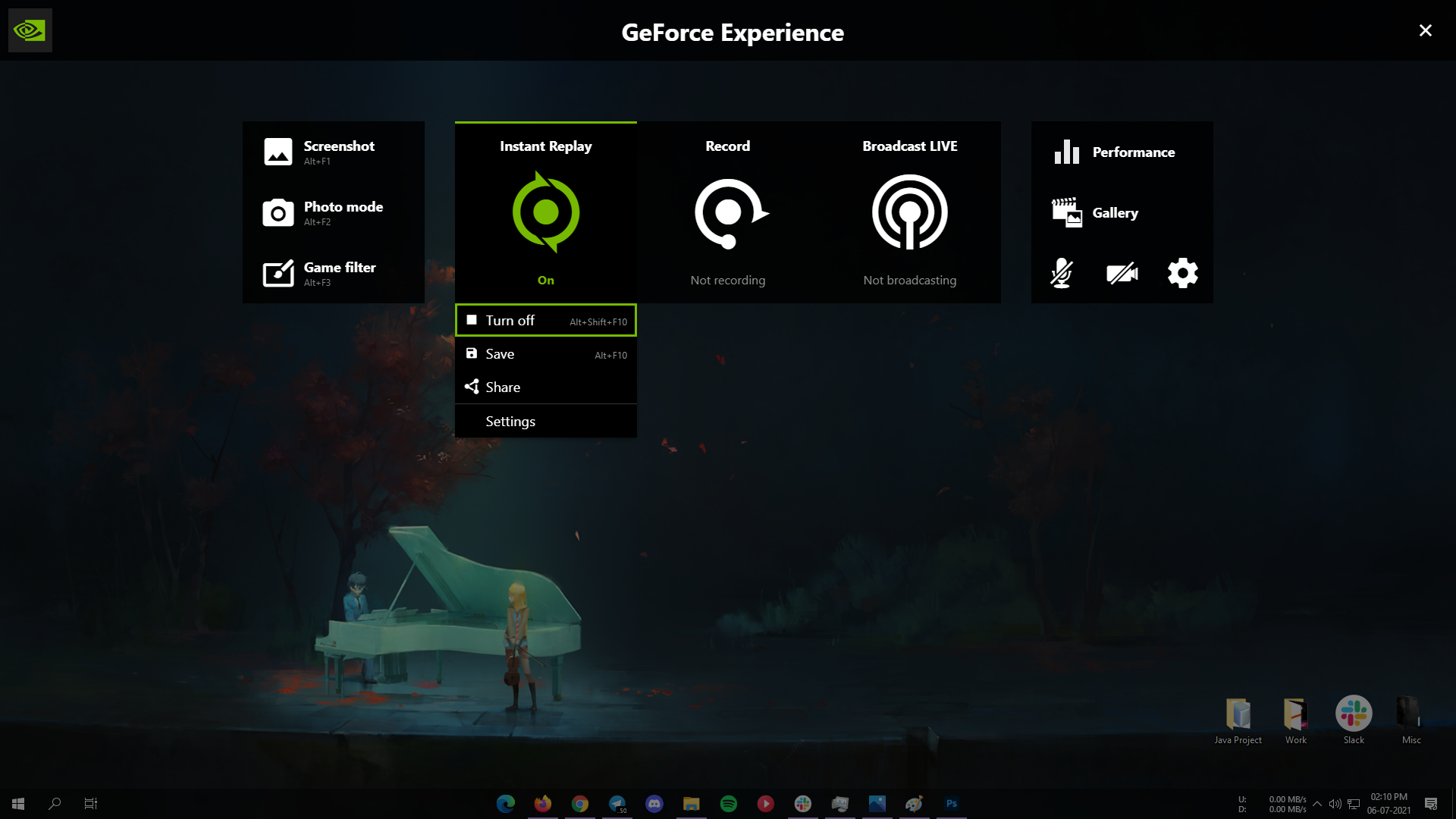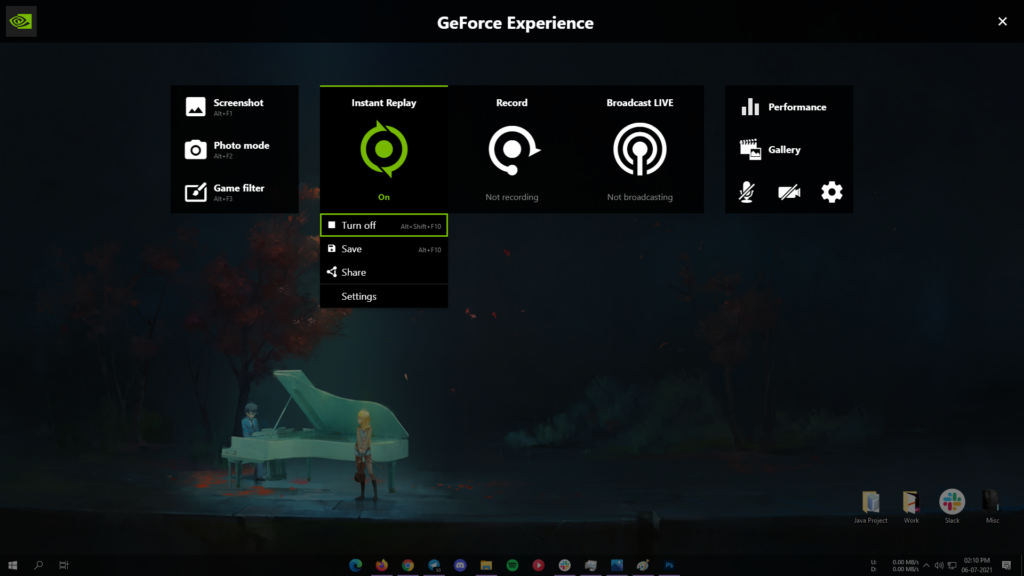 Recording
As obvious it is, ShadowPlay is capable of Recording as well. Therefore, you can record games in high quality with resolutions as high as 8K @ 30fps or 4K @ 60fps. Also, each feature has a hot-key so you can start recording or save the instant replay without having to open the ShadowPlay overlay each time.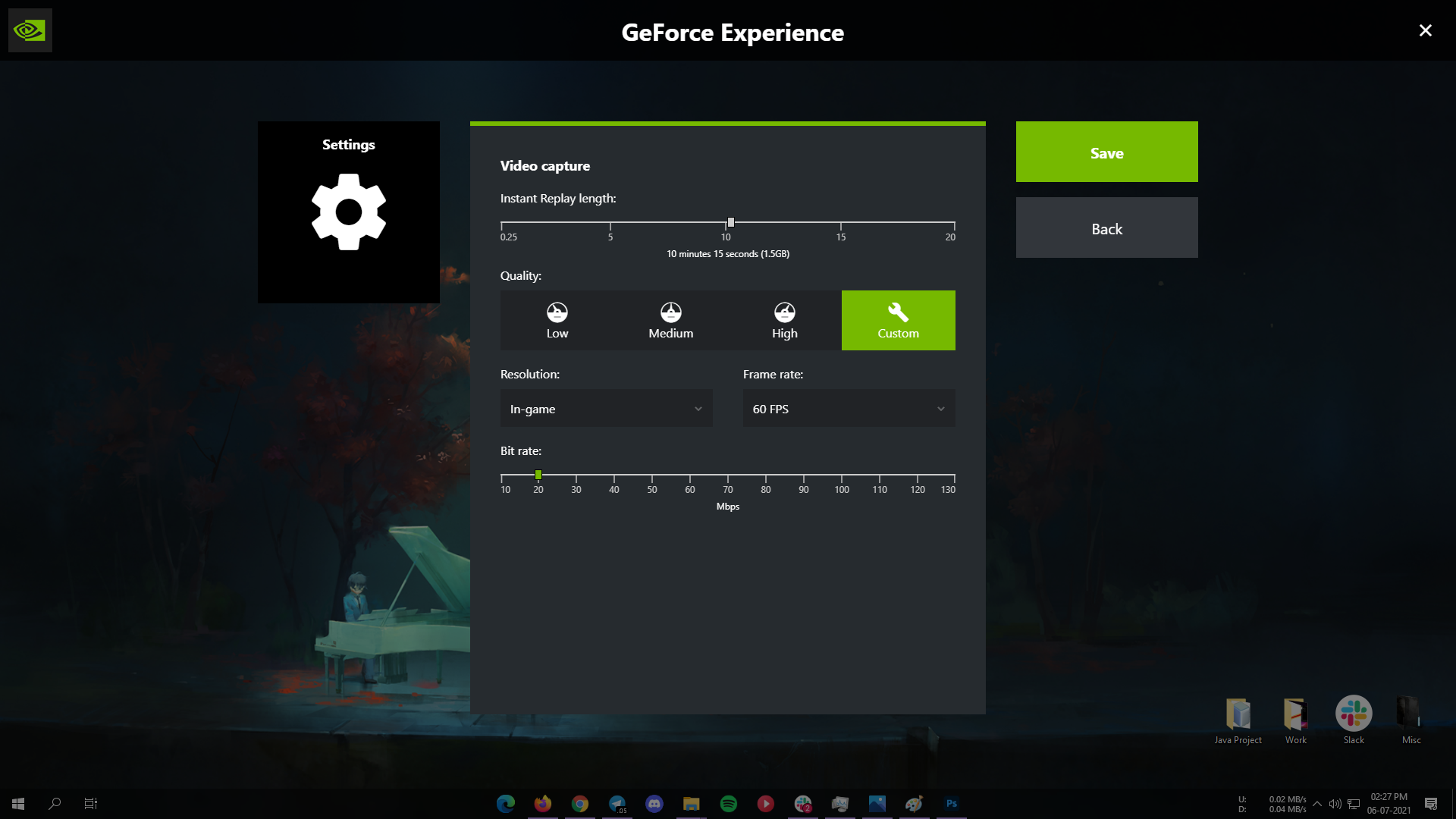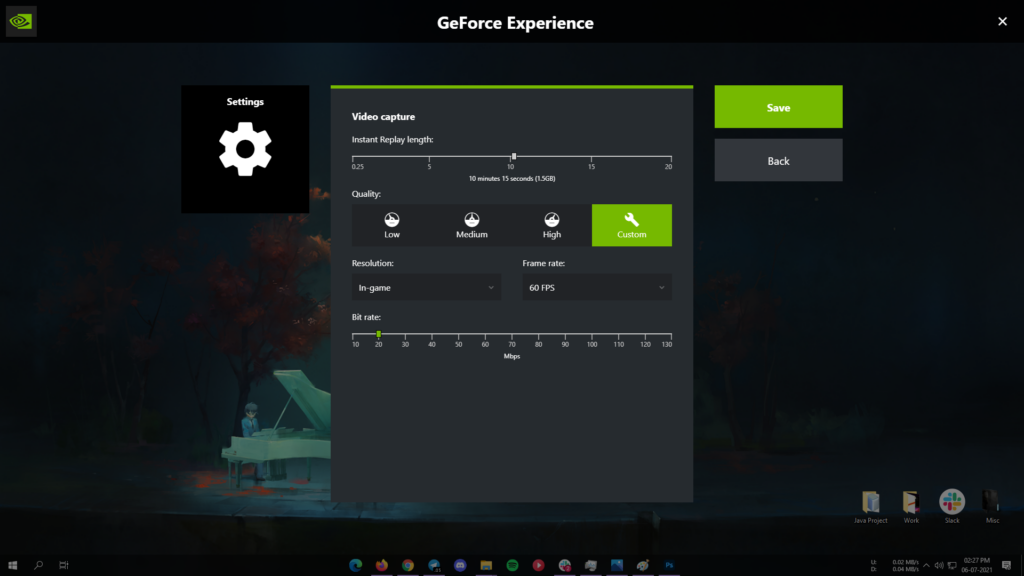 As shown above, you can choose between variable Bitrate, Resolution, and Frame rate for recording. The settings page also consists of Instant Replay Length. These settings are common for both Instant Replay and Recording, and will apply to both as soon as you save them.
NVIDIA Highlights
The NVIDIA Highlights feature is only available on select GPU models that automatically capture moments from your game. For instance, it will record all your kills and great moments from a game automatically. After the match is over, you can share the highlight clip on social media platforms, as demonstrated by NVIDIA in their video.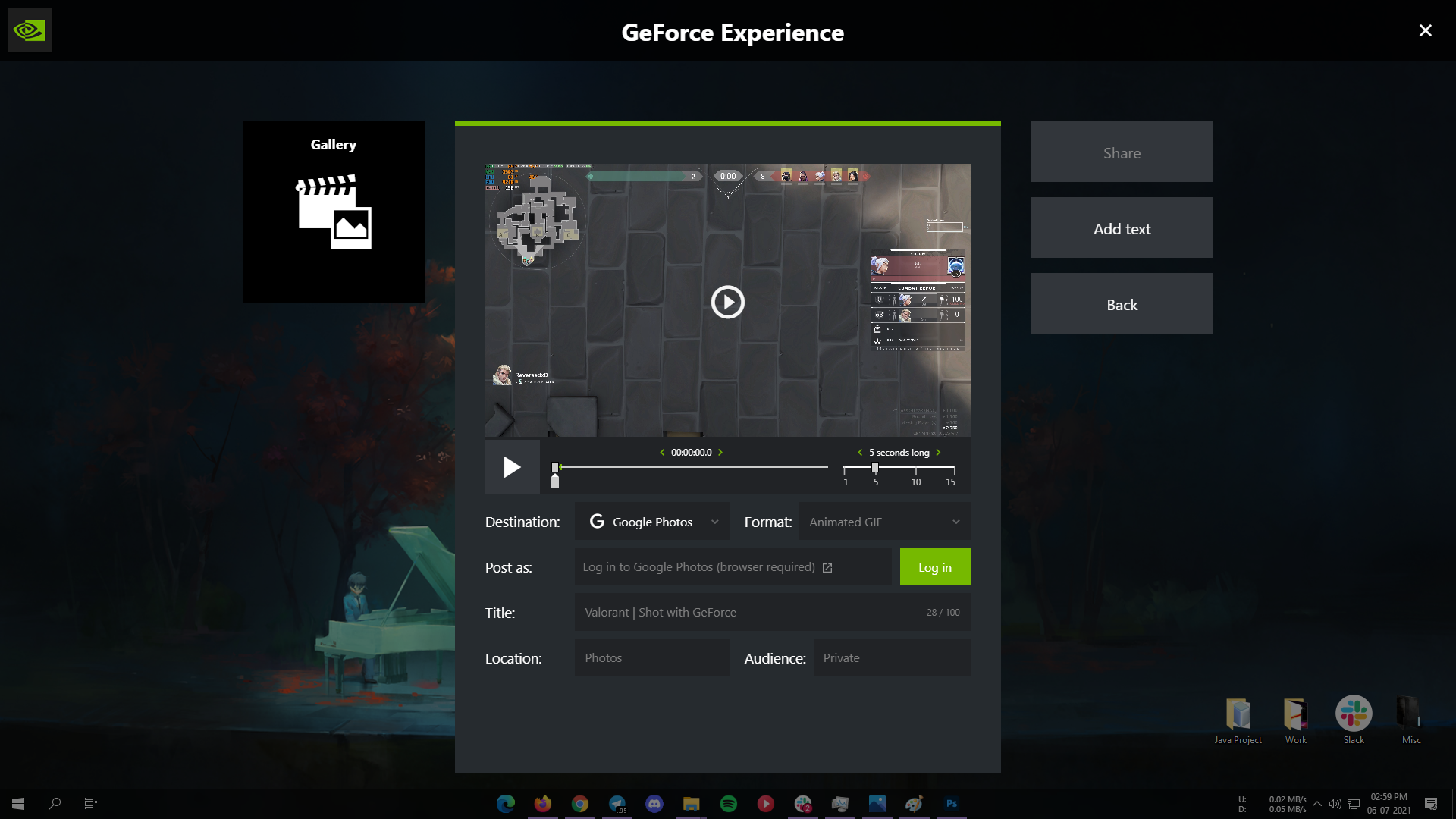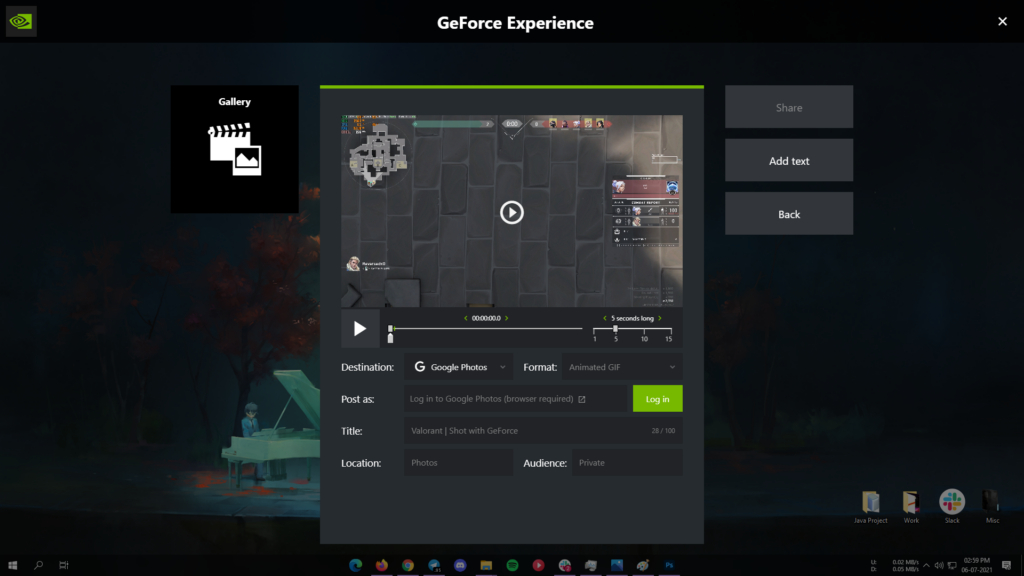 Broadcast LIVE
Further, this feature is self-explanatory. You can use the broadcast option to live stream your game on popular streaming platforms like Twitch and YouTube. Just log in, select stream quality, and begin. It's that simple.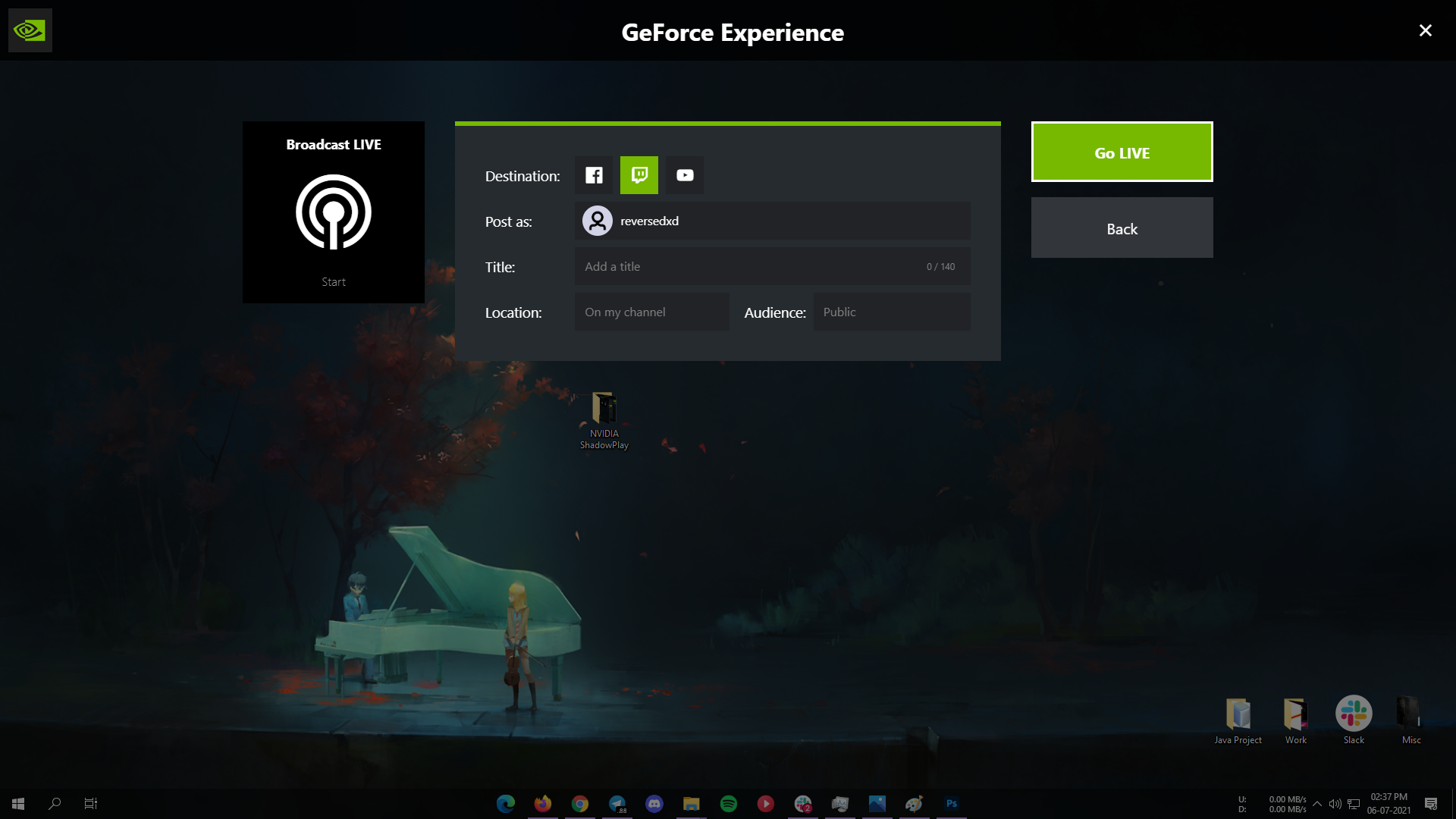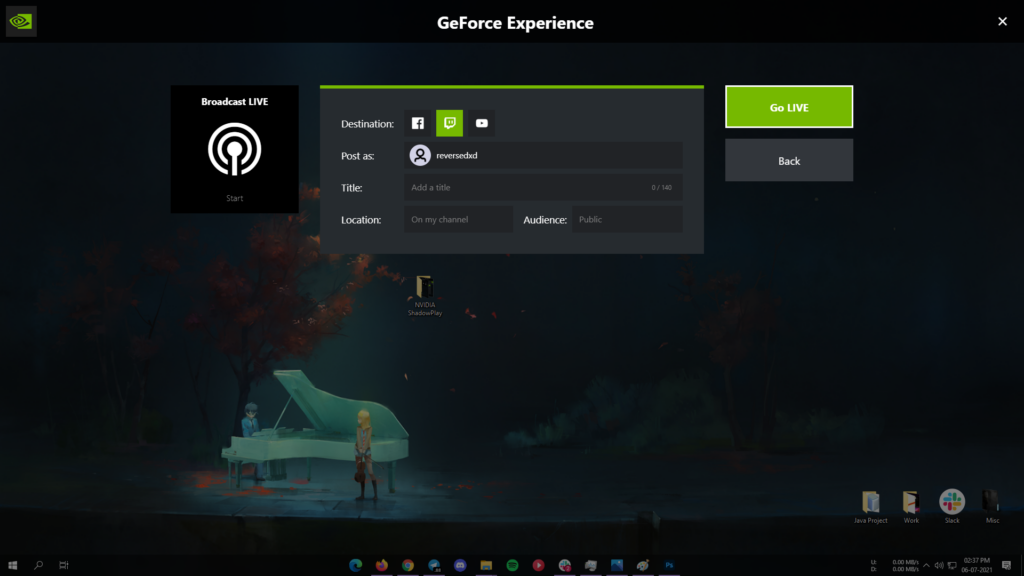 Game Filter, Screenshot, Photo Mode and More
Finally, there are some minor yet useful features like Game Filter, which applies a color filter over your games for better visibility, better blacks, etc. You also have the Screenshot and Photo Mode features for capturing games.
One noticeable and helpful utility incorporated within ShadowPlay is Performance Overlay. The overlay shows the statistics of your system's components, including memory usage, GPU Clock, CPU Clock, temperatures, etc.
Note: Some features might not be available to all NVIDIA GPUs, and the user interface might also differ on two different series of graphics cards. The screenshots above were taken on a system with GTX 1060.
Can I Use ShadowPlay and Will It Affect My Computer?
This is the most confusing part for most users running older series GPUs. As mentioned on NVIDIA's website, the minimum requirements for Instant Replay and Recording are as follows.
GPU:

Desktop: GeForce GTX 650 or higher
Notebook: GTX850M, 860M, 950M, 960M series or higher.

Driver: GeForce 430.64 Driver or later
RAM: 4GB or higher
As good as it seems, using ShadowPlay has its consequences. If you use Instant Replay or Recording, it's using your GPU for as long as they are turned on. This surely will have an impact on games' performances and lead to slightly lower FPS. The conditions will vary from GPU to GPU.
Do you use any of the ShadowPlay features? If yes, do you like them? Let us know in the comments below.