If you've ever surfed the internet, you might have heard about Reddit. It's a community platform around users sharing news, links, ideas, thoughts, and discussion threads. It's challenging to limit Reddit to a term because what's in a name?
Essentially, Reddit is a community-driven platform where users can post discussions for a particular set of people. Users can interact with these posts through a voting system and thread-based comments. Since the platform is a public forum for users, it has the tagline "the front page of the internet."
How does Reddit work?


Reddit hosts conversations about almost every topic there is, and all of them happen in their respective subreddits. Reddit has specialized forums and categorized communities called "subreddits," which have their pages. Similarly, each subreddit contains posts focused on a specific theme, topic, or interest.
For instance, a subreddit called "r/movies" will have posts about movies and cinema. Each subreddit has a "r/" prefix to identify it, and every user has a "u/" prefix to identify them. Some popular subreddits are are "pics," "funny," "news," and "memes."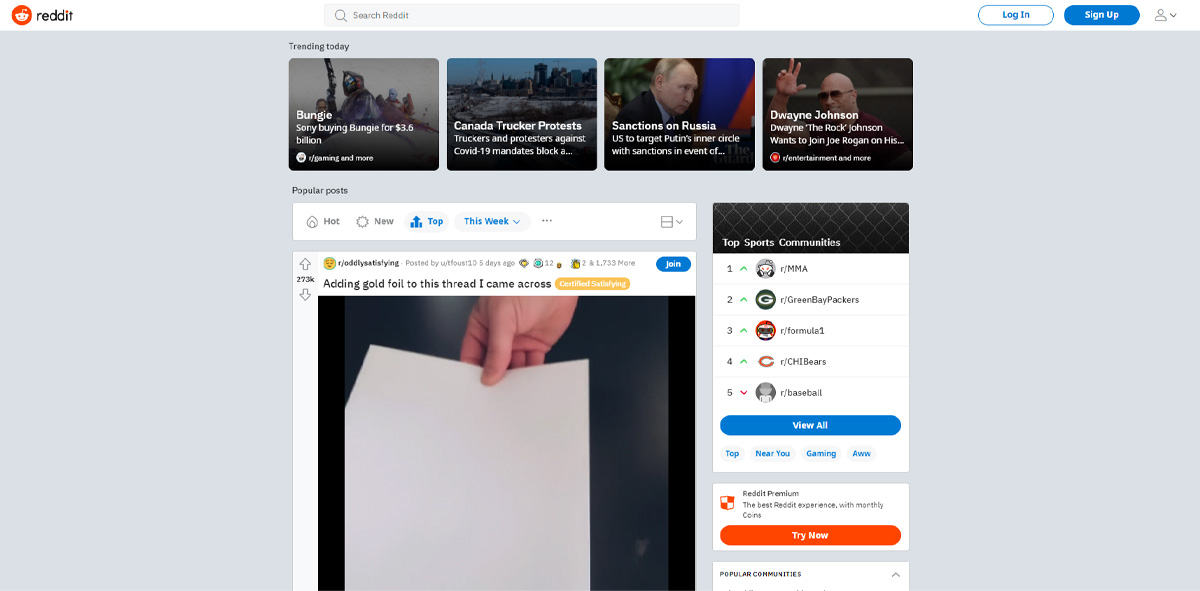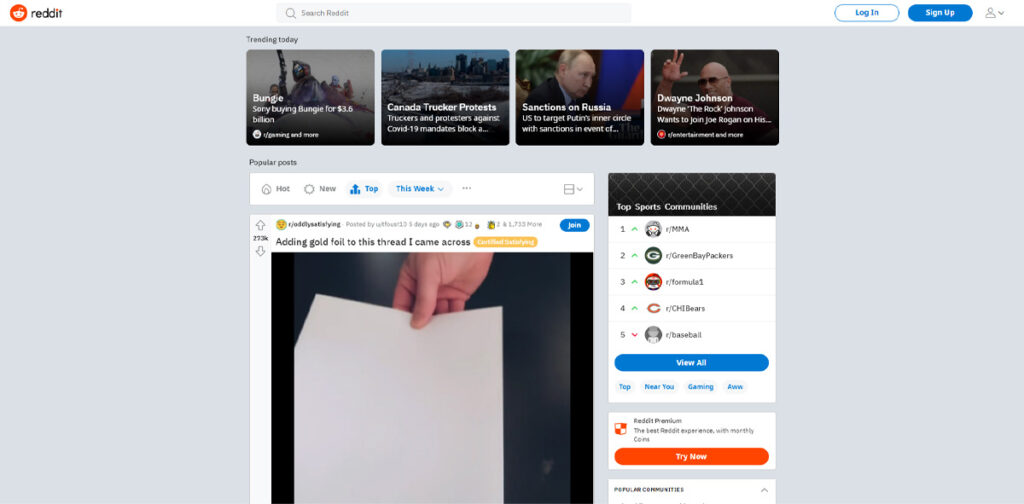 Users can vote on every post and comment that they can see. For example, if a post has more upvotes, it will show up for more users, and a downvoted post means it's not worth everyone's time. This voting system is Reddit's unique core feature, backed by an algorithm.
Moreover, you earn" karma," a numerical score whenever someone upvotes your post or comment. Karma appears on your profile and signifies your activity and involvement on the platform. However, many people want to have more karma, and some don't care.
Why is the platform so popular?
For most users, Reddit is a place to speak and interact freely. The platform has memes, discussions, trends, inside jokes, and political cultures. Indeed, the platform's diversity makes it unique and immensely popular.
Although, every coin has two sides. Since the platform is open to all, there is content that everyone might not agree with or something you cannot open in public places. Hence, people are either fascinated by Reddit or stay away from it due to its volatility.
If you just created an account, you can read out guides to change your Reddit username or delete your account.
If you like this simple explainer, check out our Short Bytes section. We take complex tech topics and break them into short, easy-to-understand articles.
More Simplified Tech Topics!