With the advancements in tech, GPUs have gotten very powerful over time. In fact, they're so powerful that 4K gaming at above 60fps is now a piece of cake on the latest NVIDIA's RTX 3080 and AMD's Radeon 6800 XT. All of this is great, but do you know that there is another category in GPUs called eGPU? In this article, let's look at what is an eGPU, how good or bad it is compared to the traditional GPUs, whether your laptop supports it or not, and if you should be buying one.
With manufacturers cramming up the space in laptops, trying to make them as thin and light as possible, modern ultrabooks miss out on powerful GPUs, which creates the need for eGPUs.
What Is An eGPU?
eGPU stands for External GPU, which connects to your laptop or PC externally. If your laptop has an integrated GPU that isn't proving sufficient for your needs, you can buy an eGPU, connect it to your laptop's or PC's ports (more on that later), and start using it.
In simple terms, an eGPU is a combination of an enclosure that houses regular graphics cards. So, the graphics card you are using inside an eGPU is no different than the discrete card inside your PC.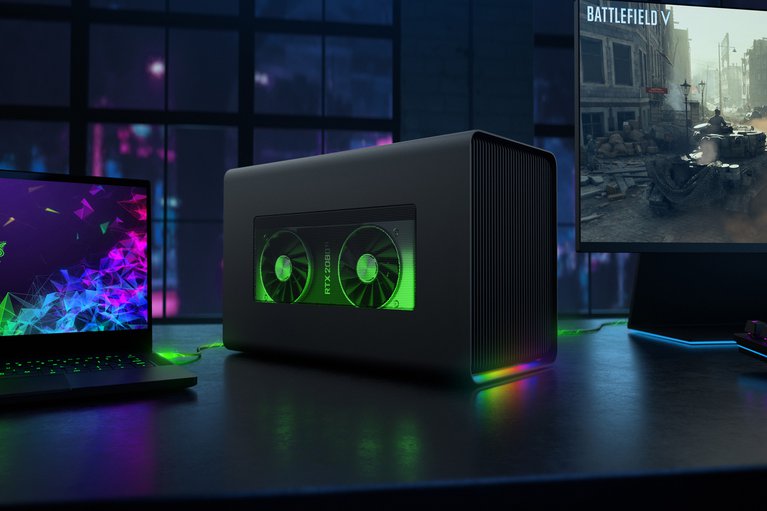 Amazing, isn't it? I'm pretty sure that this idea is something that most tech enthusiasts wished existed ten years ago. Gaming laptops are great, but one of the things that aren't so great about them is the battery life, and here's where eGPUs shine.
Although AMD has recently stepped up the battery efficiency game with their latest 5000 series gaming processors, one cannot deny that the battery on gaming laptops will still not suffice for an entire day of use.
The other problem with gaming laptops is; they need to be plugged in while gaming as the battery can't deliver the desired wattage to the GPU. In contrast, most eGPU enclosures have an external power supply.
eGPUs: The Bad Stuff
"If everything's so good about external GPUs, then why aren't they popular?." That's a great question, and the reason is; imagine you just bought a thousand-dollar laptop, but the graphics performance is not enough for your work. To start setting up an external GPU, you'll need to spend at least an extra thousand dollars for an eGPU enclosure plus a graphics card.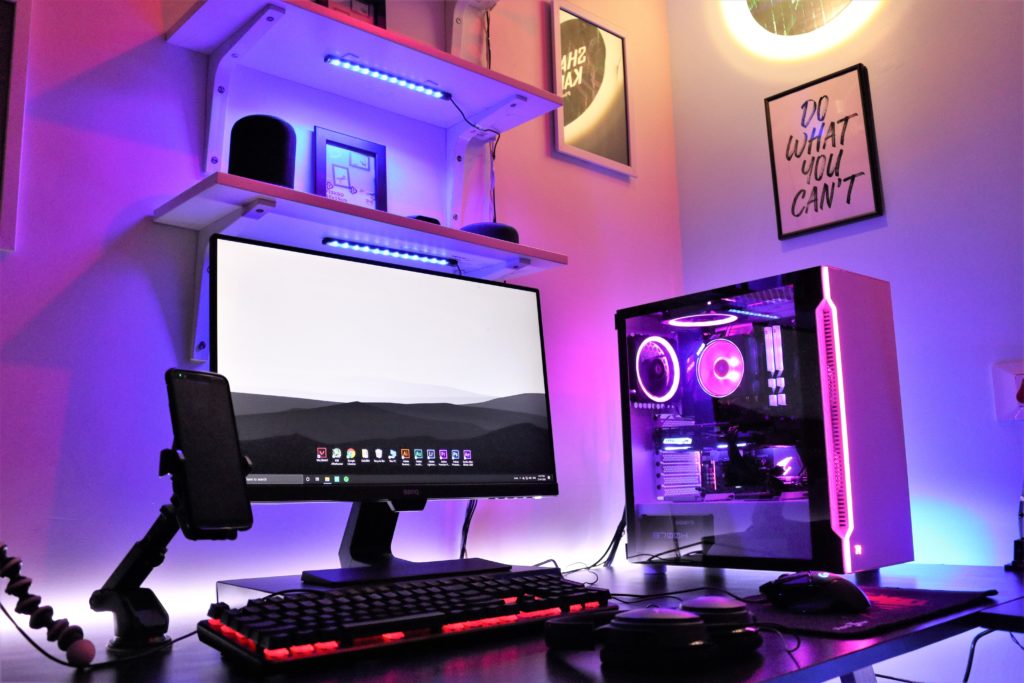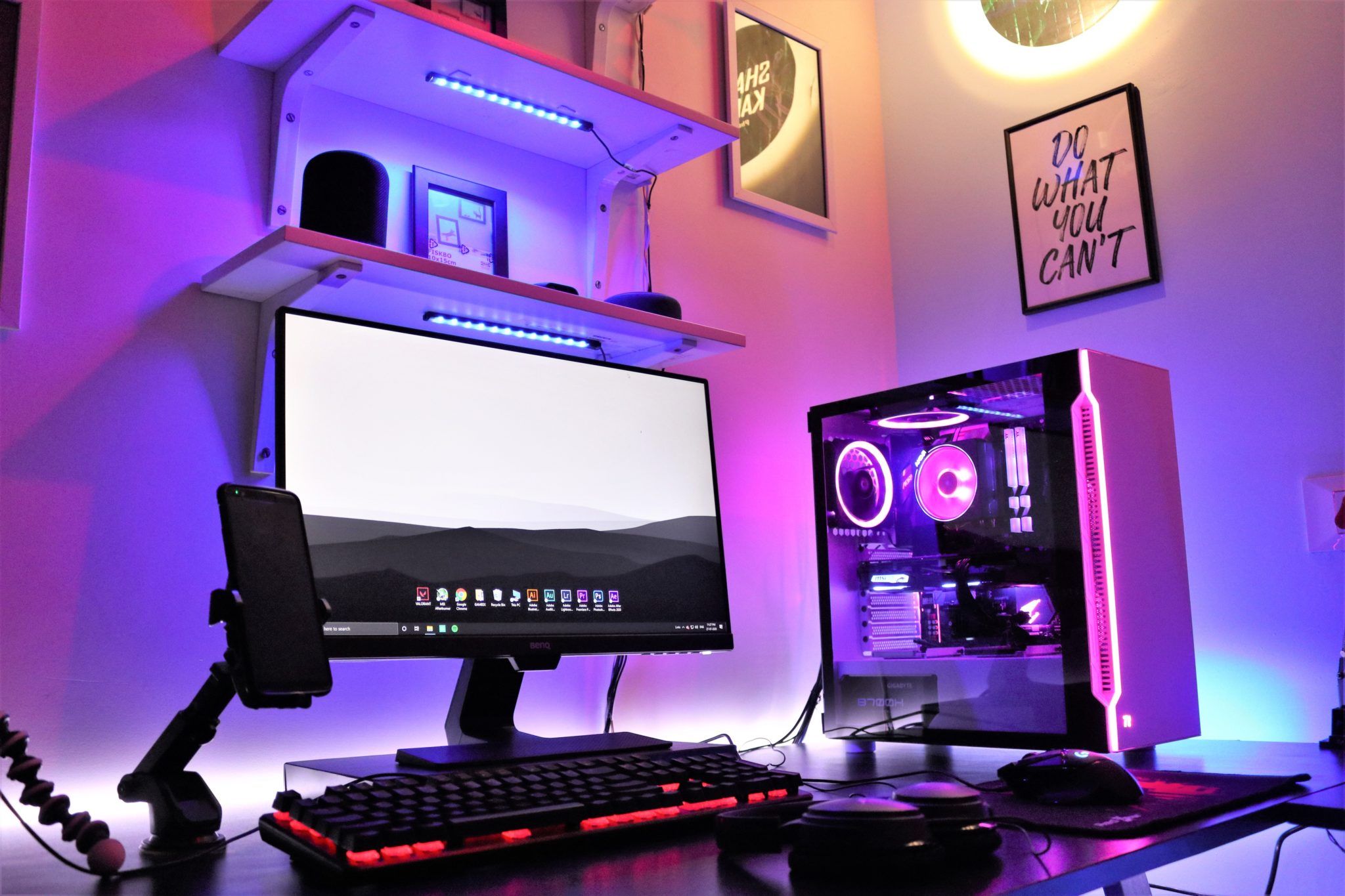 In the $2000 that you've spent, you can build a more powerful gaming PC or get a $1500 gaming laptop and save the extra $500. Makes sense? Hence, unless you have a lot of money, getting an eGPU is not at all a viable option.
eGPUs: The Good Stuff
Consider this. You're out in the second-hand market, looking for a used, fairly modern Windows laptop or a Macbook (Here are our extensive guides on how to buy a second-hand Windows laptop and MacBooks). While the CPU performance could be okayish for daily usage, running graphics-intense games wouldn't be possible.
Hence, in this case, you can think of buying an external GPU, and in the end, you'll have a fully-fledged "desktop-level" gaming machine (in theory).
One of the other reasons to go with an eGPU is portability. Gaming laptops are bulky and too flashy for work, whereas you can have a MacBook or lightweight Windows laptop that you can use at work and plug in an eGPU at home to enjoy the weekends.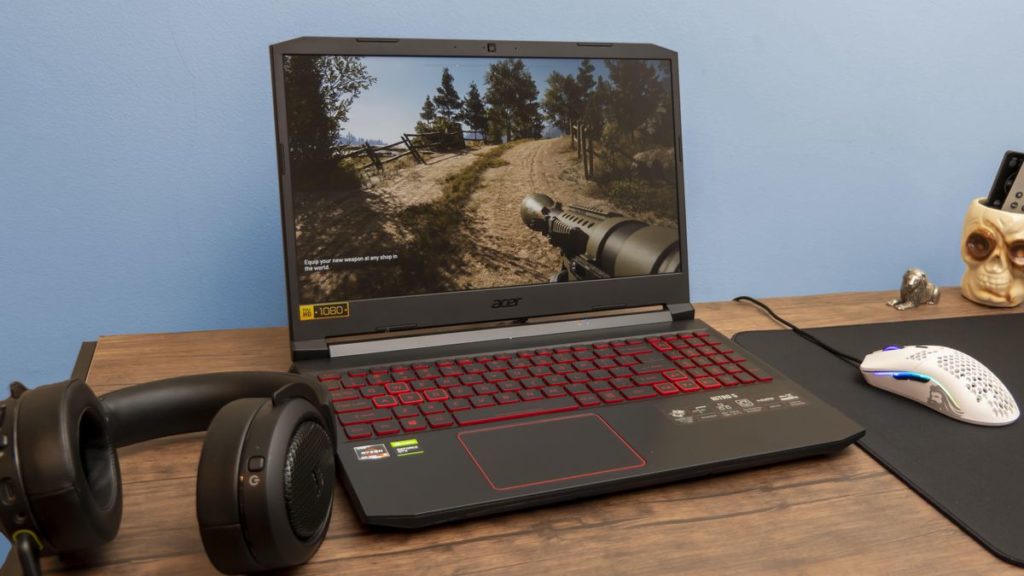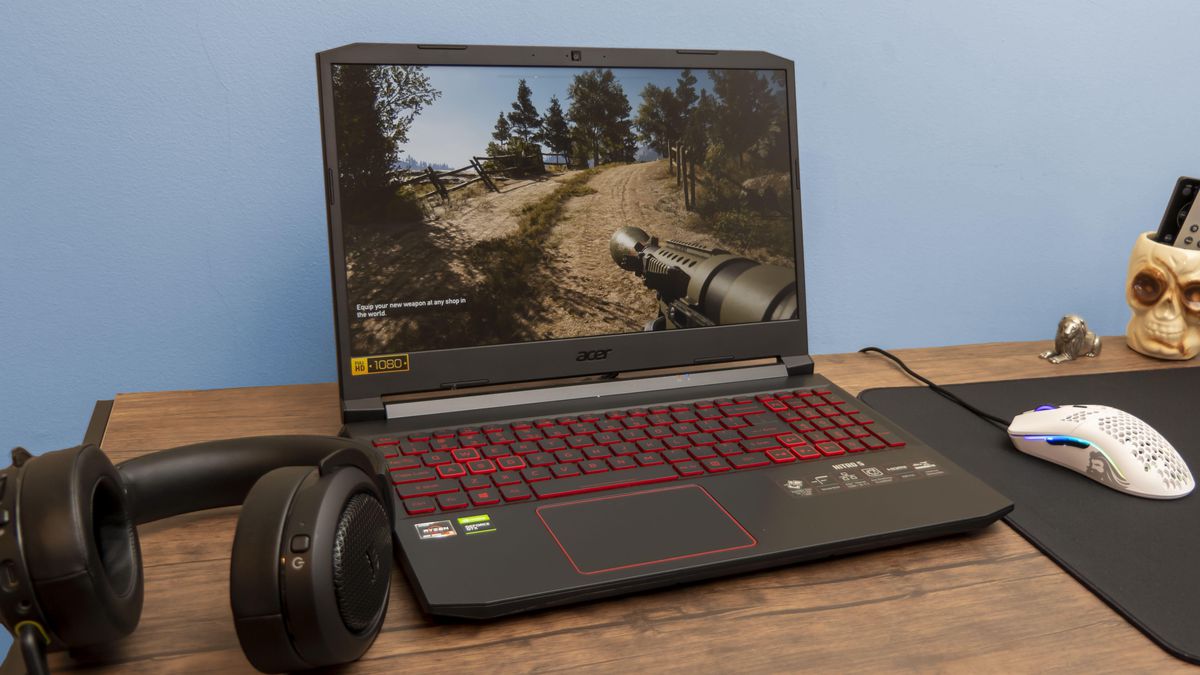 If you own a laptop with a "not so old" CPU and if you want to buy a gaming laptop or PC, you can save money by opting to buy a relatively cheap eGPU like the AKiTio Node for around $300 and add an RTX 2080 for $700. A good RTX 2080 super gaming laptop costs $2000, which means you'll end up saving $1000.
Not to mention, desktop graphic cards run at almost double the TDP compared to mobile graphic cards. Hence, an eGPU should perform better than dedicated graphics.
Does My Laptop/PC Support eGPU?
If your laptop has Type-C Thunderbolt 3, Thunderbolt 2, M.2 NVMe slot, mini PCIe, or an ExpressCard slot, your laptop/PC supports eGPU. Most modern eGPU enclosures plugin via Thunderbolt 3 port, whereas some work via Thunderbolt 2 interface. Apart from that, you can also use any vacant M.2 NVMe slot(s) on your Laptop/PC or the mini PCIe slot where the WLAN (Wi-Fi) card usually resides.
One of the crucial things to remember is that Thunderbolt 3 uses a USB Type-C port, but all Type-C ports on laptops need not be Thunderbolt ports. Most modern MacBooks use Thunderbolt ports for charging, but most Windows laptops, especially inexpensive ones, don't necessarily have the Thunderbolt interface.
If you want to know more about M.2 connector types, check out our how to install an SSD to make your computer faster article.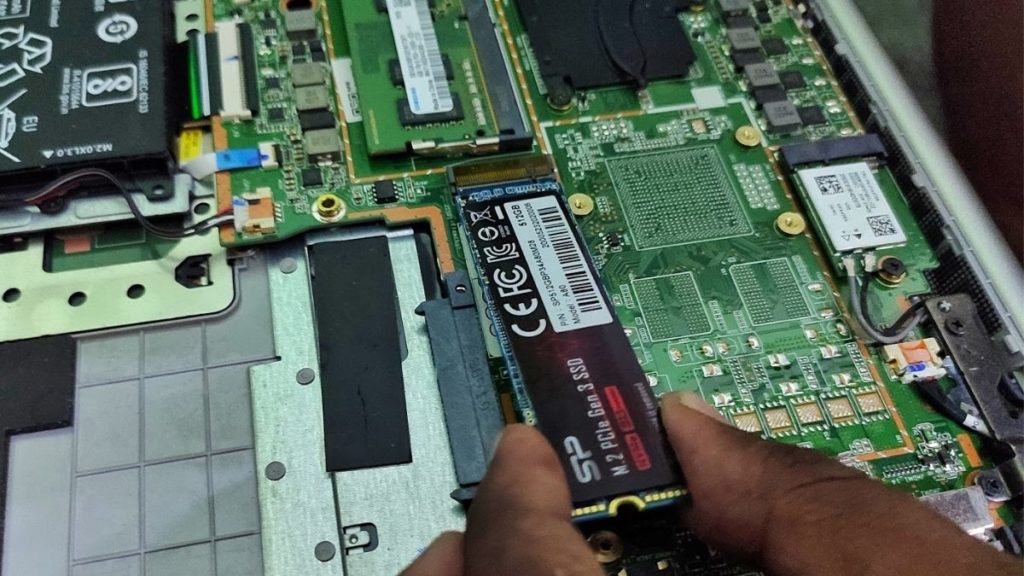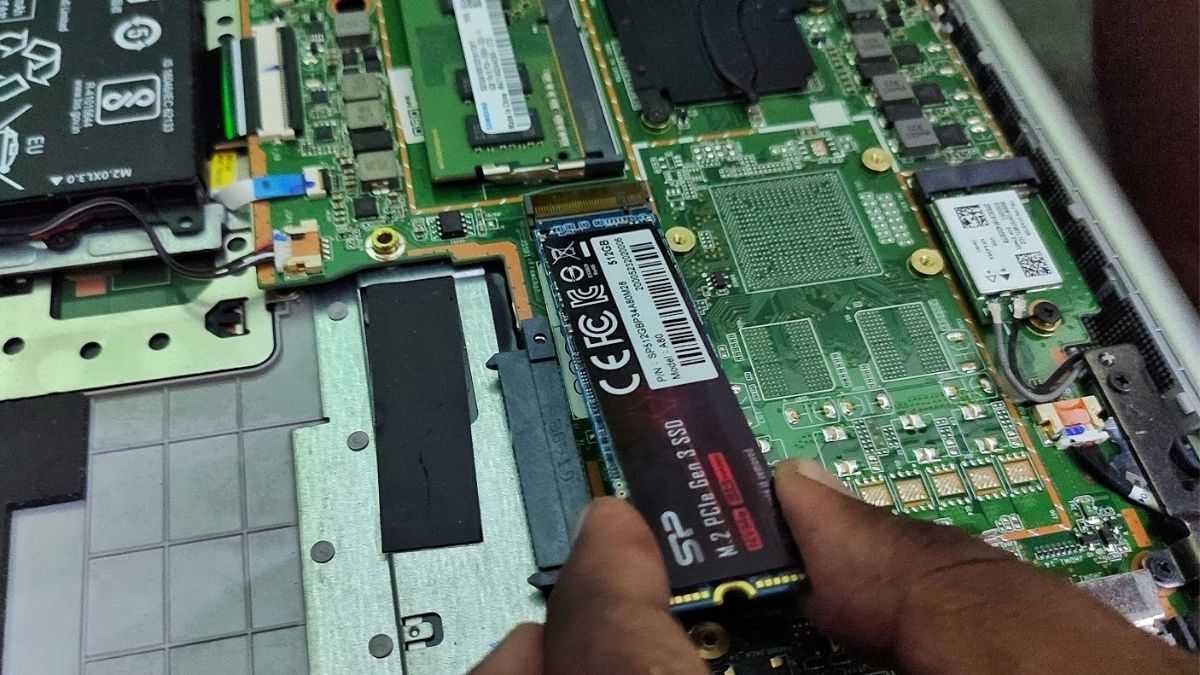 Apart from the Thunderbolt 3 port, which is a common approach for eGPUs, using the slots like M.2 NVMe, ExpressCard, and mini PCIe would need you to open the laptop's back and jiggle with a mess of wires which, trust me, isn't going to be easy if you're a non-techie.
Not to mention, these methods are highly inefficient, and considering no one has tried plugging in a GPU via these slots in the exact laptop model that you own, you'll be taking a hunch at something that potentially might not work out that well.
To check all the GPU enclosures available, you can check out this guide on the eGPU website. To connect a GPU into an M.2 NVMe slot, you'll need a separate accessory which should cost you around a hundred bucks. One of the popular accessories that we know of was first reviewed by Linus Sebastian on the Linus Tech Tips Youtube channel called GDC EXP.
This video digs deeper into various aspects of eGPUs, so make sure to check it out.
Another thing worth mentioning is that Apple provides eGPU support only for the Intel Macs; newer Macs with M1 chip are yet to get this functionality. Apple has a dedicated support page about how to connect and use eGPUs, and a list of eGPU enclosures and GPUs that work with MacBooks.
Discrete Graphics Vs eGPU: Which One Performs Better?
You guessed it. It's the discrete graphics that'll perform as the GPU is directly connected to the motherboard. However, there isn't going to be a huge difference where you'd feel that you're using an eGPU, but it will be noticeable.
M.2 NVMe slots and Thunderbolt 3 ports cause a significant bottleneck due to their connection types. So much so that you might encounter a blue screen of death if something's wrong.
Using eGPUs For Cryptomining
With the rise in popularity of cryptocurrency, cryptomining has become one of the most popular jobs and profitable for most individuals. Mining requires many CPU and GPU resources; hence, if you're planning to mine, your laptop with an integrated GPU might not be sufficient. Hence, you can use eGPUs for cryptomining.


Although mining cryptos like Bitcoin isn't feasible now (because many huge Bitcoin mining firms have too many powerful resources, they end up taking all mined resources, leaving individuals with almost nothing), you can mine cryptos like Dogecoin and Litecoin. If you want to know more, check out our "what is Dogecoin?" article. All in all, if you're new to the crypto mining scene, this discussion on the eGPU forum will help you understand what exactly we're talking about.
Should You Buy An eGPU?
And the answer is, No, unless your laptop has a Thunderbolt 3 port and you have a lot of money to buy an eGPU enclosure and a GPU. For someone who needs a more powerful GPU without going bankrupt, getting a gaming laptop or building a PC remains a better option.
However, like any tech, buying an eGPU should also get cheaper in the future, hopefully. What do you think of this? Would you buy an eGPU provided you have a compatible laptop? Let us know in the comments section below.