After WhatsApp's privacy policy popped up back in January, this triggered the movement #StopUsingWhatsApp. People started looking for WhatsApp alternatives, and while they settled on some, some people had to come back to using WhatsApp eventually because of their friends and family members.
Switching to another messaging platform due to privacy reasons is easy, but convincing your friends or family to switch is very hard. Watomatic is an app that lets your contacts know that you've switched to a different messaging platform by sending them an automated message. As of now, the auto-reply functionality works only on WhatsApp and Facebook Messenger.
How to set up Watomatic auto-responder?
Setting up Watomatic is a piece of cake. Here's how you can set it up.
1. Open the app menu and tap on Google Play Store. In the search bar, type Watomatic and install the first app that appears in the search results. Here's the link to Watomatic on the Google Play Store.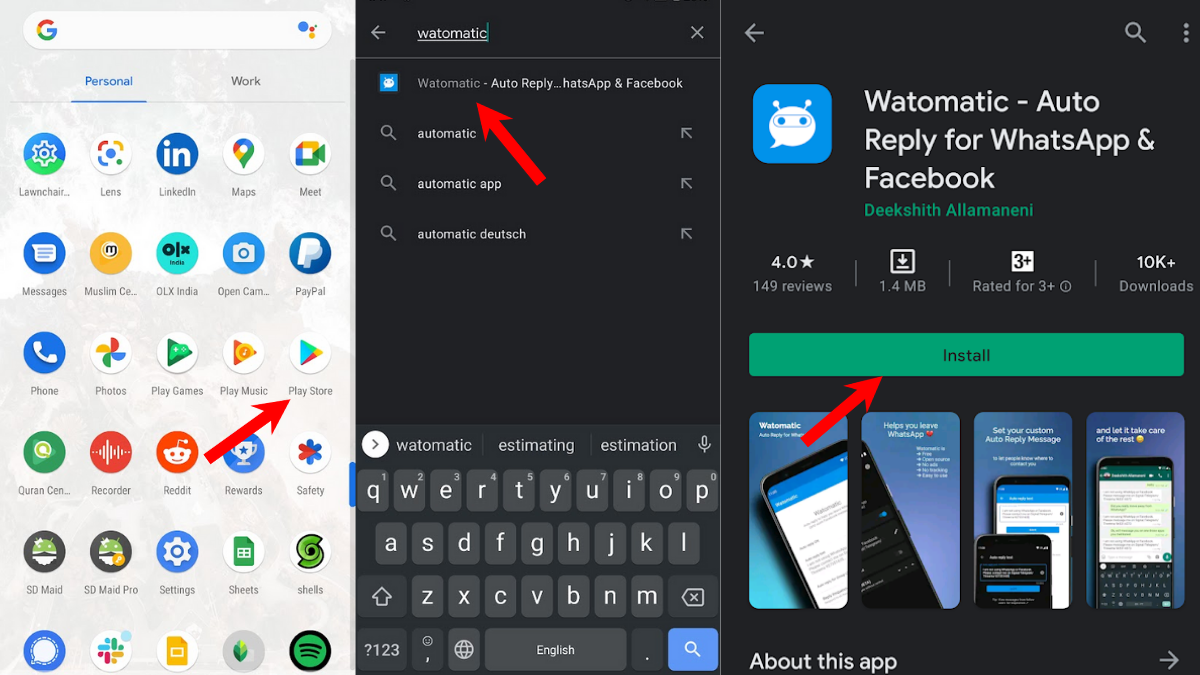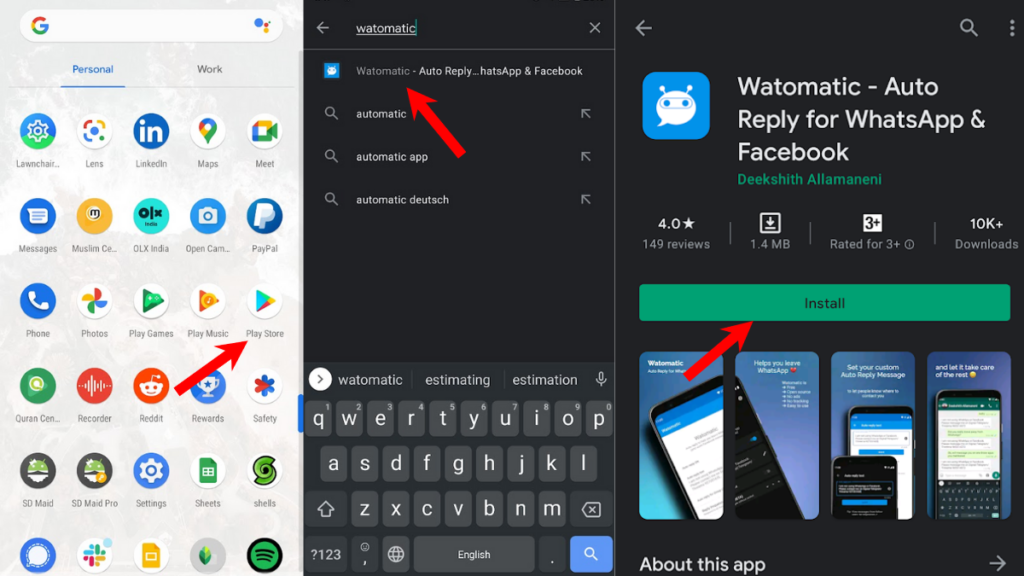 3. Now, head over to the apps menu and tap on the Watomatic app icon to open the app.
4. Enable notifications access by tapping on the Accept option in the pop-up.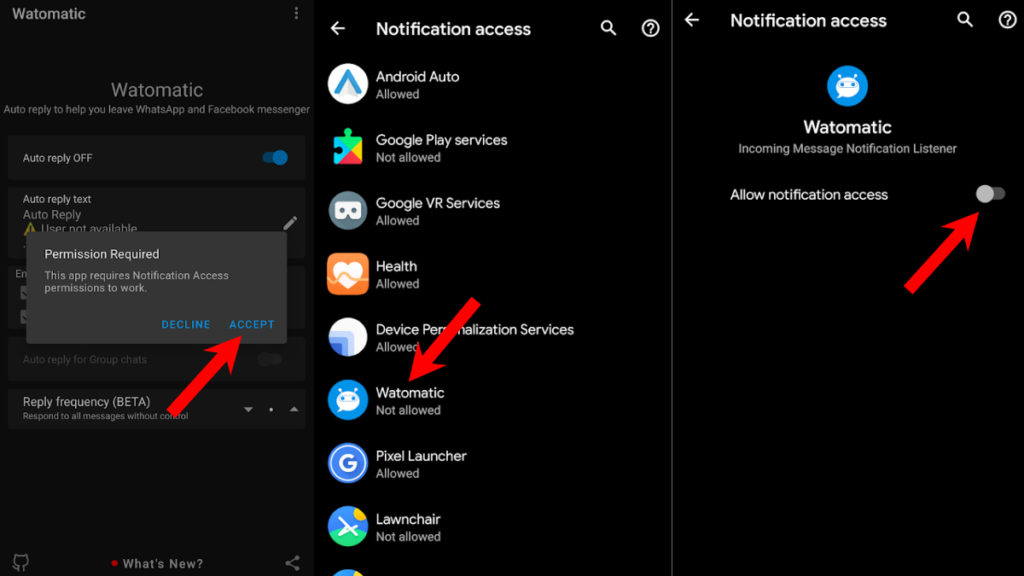 5. Toggle on the "Auto reply ON" option and check WhatsApp in the Enable for apps section.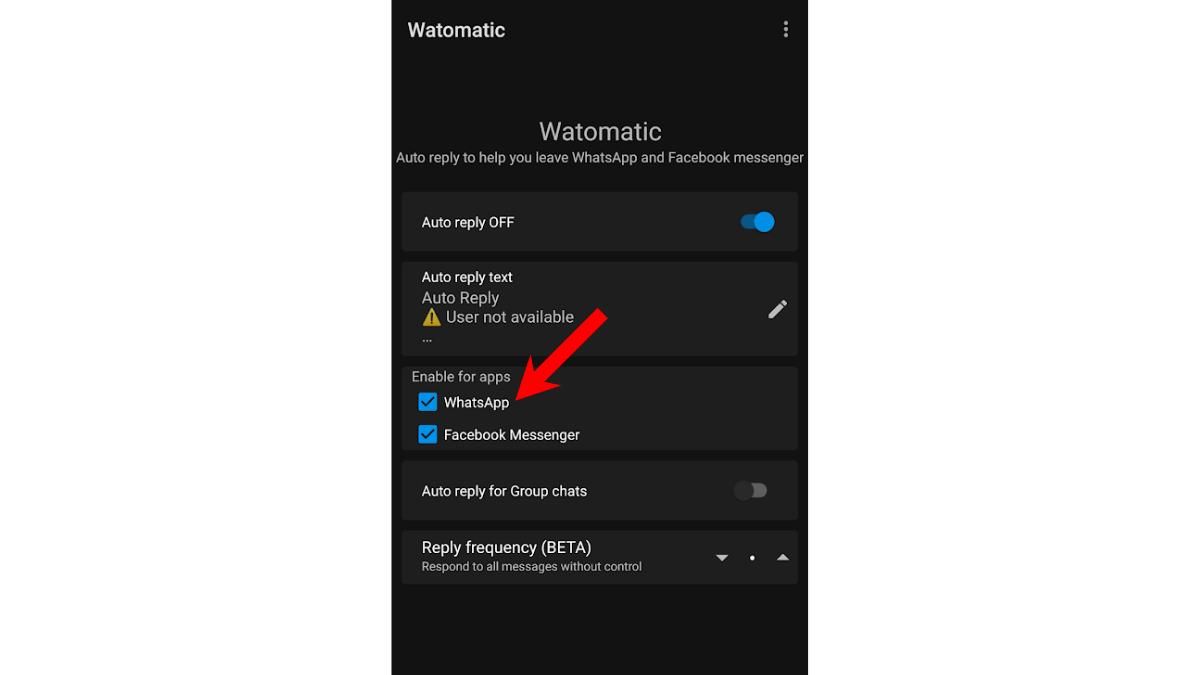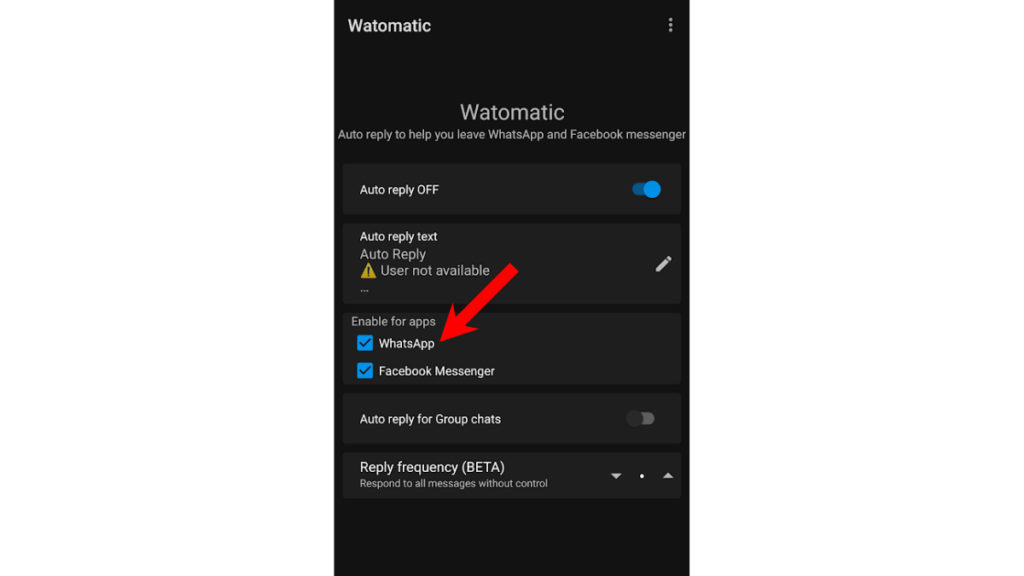 6. You can also change the auto-reply text on Watomatic by tapping on the little pencil icon.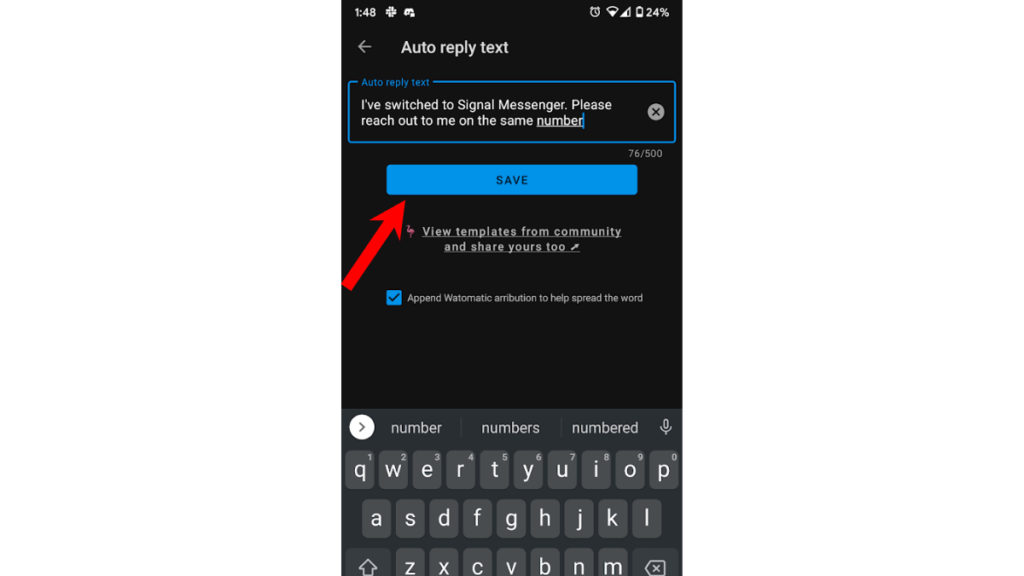 Some of the other features include Auto reply for Group chats and changing the Reply Frequency which allows you to respond to all messages without control.
We tested it out and it worked well both on Facebook Messenger and WhatsApp.
Many apps can help you do the same, but you'll need to give them access to many important permissions like location and contacts, which raises questions about privacy. Whereas, all you need to do to set up Watomatic is give it Notification Access permission. The app's privacy policy states that the app does not collect any personal data without the user's consent.
How Watomatic works?
Watomatic relies on WhatsApp notifications and auto-replies to a message. If WhatsApp messages are enabled on your phone, the app should work right away. However, the app might not work if you have fingerprint unlock enabled on WhatsApp.
Open-source apps and developers never fail to amaze us, don't they? That said, if you've recently switched to Signal or any other messaging platform and want others to switch, Watomatic is what you should be using.
To know more about the project or to fork it, visit the Watomatic website. The app is currently available on Playstore, F-Droid, and IzzyOnDroid.