If we go back a few years, nobody would have thought that there will be a whole universe of Marvel movies. With more than 20 movies, MCU is bigger than ever before.
Besides spectacular movies, there were also a lot of Marvel TV shows under the banner of Marvel. For instance, there was Netflix's Daredevil, Punisher, Agents of S.H.I.E.L.D., and many more. But unfortunately, Marvel movies completely ignored the events happening in Marvel TV shows.
Nevertheless, with the launch of Disney's streaming service, Disney+, everything is going to change. Firstly, Disney Plus became the prime destination to watch all Marvel movies. Secondly, Marvel Studios is working on its own Shows that will be tied directly with Marvel Movies. And these upcoming Disney Plus Marvel Shows will expand the Marvel Universe even further:
S. No

Upcoming Disney Plus Marvel Shows

Expected Release Date

Cast

1

The Falcon And The Winter Soldier


(6 Episodes)

Late 2020

Anthony Mackie(Falcon)
Sebastian Stan(The Winter Soldier)
Emily Van Camp(Sharon Carter)
Wyatt Russell Daniel Brühl(Helmut Zemo)
2

WandaVision


(6 Episodes)
Fall 2020
Fall 2020
Elizabeth Olsen(Wanda)
Paul Bettany(Vision)
Kathryn Hahn(
Randall Park(Jimmy Woo)
Kat Dennings(Darcy Lewis)
Teyonah Parris(Monica Rambeau)

)

3
Loki
(6 Episodes)

Early 2021

Tom Hiddleston(Loki)
Owen Wilson
Sophia Di Martino
Richard E. Grant
Gugu Mbhata-Raw
4
What If…?
(23 Episodes)
Late 2021
Almost every actor already in MCU
5
Hawkeye
(6 Episodes)
Late 2021

Jeremy Renner(Hawkeye)

6
Ms. Marvel
TBA
TBA
7
Moon Knight
TBA
TBA
8
She-Hulk
TBA
TBA
Marvel Shows Arriving On Disney Plus
1. The Falcon And The Winter Soldier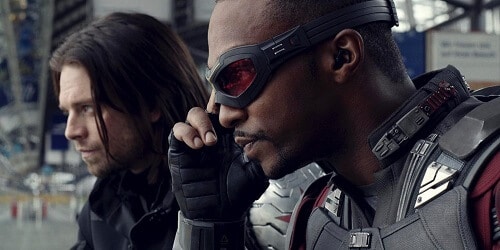 This is one of those Disney Plus Marvel shows that will take place after the events of Avengers: Endgame. After the retirement of Steve Rogers as Captain America, Falcon is handed over the shield. So, Falcon teams up with Bucky Barnes (aka The Winter Soldier) to take on the Marvel comic-book supervillain Super-Patriot.
Expected Release Date: Late 2020
2. WandaVision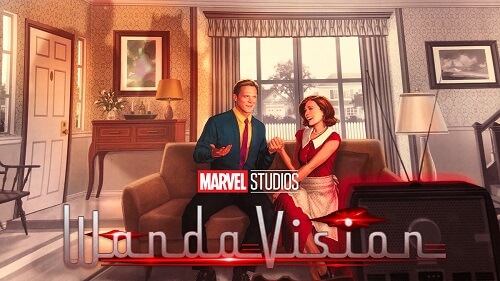 I know, everyone is thinking that after being killed in Avengers: Infinity Wars, how could Vision reappear in this Marvel TV show. Well, as of now, we only have some theories on that. One of those speculations states that most of the events in WandaVision will take place in Scarlet Witch's mind. According to Kevin Feige, Chief Creative Officer of Marvel Entertainment, events of this Marvel TV show on Disney Plus will lead directly to the sequel of Doctor Strange. And that seems plausible as it is confirmed that Scarlet Witch will team up with Dr. Strange in the upcoming "Doctor Strange In The Multiverse Of Madness."
Expected Release Date: Fall 2020
3. Loki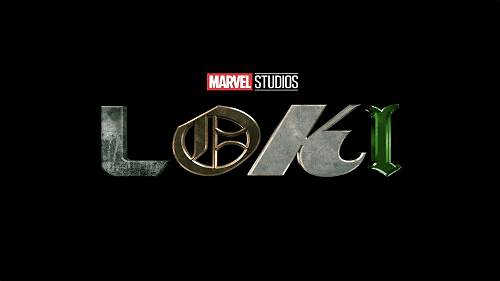 In the original timeline, Thanos kills Loki in front of Thor. So, there's no way for that version of Loki to return. However, in Avengers: Endgame, when our heroes went back in time to get the Tessaract in 2012, things didn't go as planned. Loki somehow escapes from the bounds of the Avengers and takes the Tesseract with him. Well, this is one of those Disney Plus Marvel shows that will follow the mischievousness of Loki, the one who never got killed by Thanos.
Expected Release Date: Early 2021
4. What If…?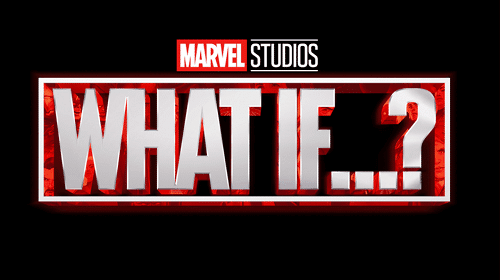 It will be an animated Marvel TV show on Disney Plus based on the Marvel comic book series "What If…?" Have you wondered what could have happened if Peggy Carter took the soldier serum instead of Steve Rodgers? And how things would have worked out if Loki wielded the Mjolnir instead of Thor? Well, all these different scenarios will be covered in What If…?
Expected Release Date: Late 2021
5. Hawkeye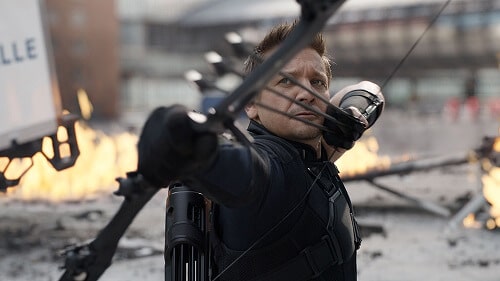 We don't know much about this Marvel show as of yet. However, what we know is that the events of this upcoming Disney Plus Marvel show will take place after the Avengers: Endgame timeline. Hawkeye will continue teaching his daughter, Kate Bishop, who'll eventually take the mantle of Hawkeye from his father.
Expected Release Date: Late 2021
6. Ms. Marvel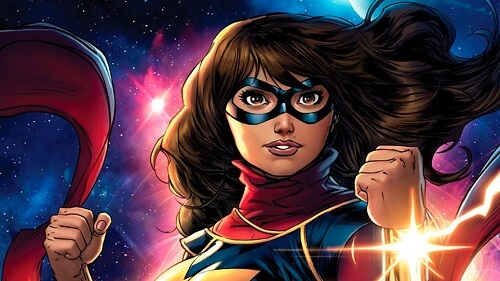 For those who don't follow Marvel comic books, Kamala Khan (aka Ms. Marvel) is a Pakistani girl with shapeshifting abilities. She discovers that she's isn't human and is handed over the Ms. Marvel title by none other Captain Marvel. It's confirmed that Kamala Khan will appear in MCU movies too in addition to the upcoming Marvel TV Show on Disney+. So, Ms. Marvel may appear in Captain Marvel 2.
Expected Release Date: T.B.A.
7. Moon Night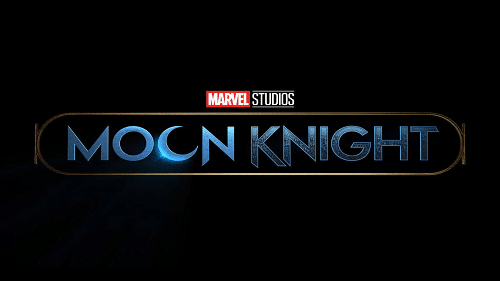 Just like Ms. Marvel and Hawkeye, we don't have much on Moon Night. However, it is confirmed that we'll see a Disney Plus Marvel Show revolving around this character. Just imagine Batman suffering from multiple personality disorders — yep, that's Moon Night for you.
Expected Release Date: T.B.A.
8. She-Hulk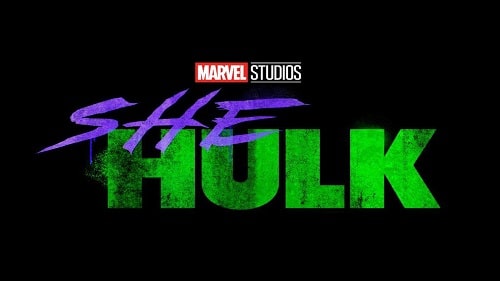 Bruce Banner is no longer the only Hulk in MCU. In the comics, Bruce's cousin, Jennifer Walters, becomes She-Hulk after a blood transfusion from Bruce. And this Marvel show on Disney+ is going to follow that same story arc. Also, Feige said that they have big plans for She-Hulk. So, we can confidently say that Bruce's cousin will appear in MCU movies in the far future.
Expected Release Date: T.B.A.
Upcoming Disney Plus Marvel TV Shows Will Be No Less Than Marvel Movies
One might think that the scale of Marvel shows on Disney Plus will be small when compared to Marvel movies; however, that isn't the case. All Disney Plus Marvel shows in the list will be limited to a maximum of 6 episodes. So, it will be like watching a 6-hour long movie. Also, I have already mentioned that these upcoming Marvel TV shows on Disney Plus will fall directly in the MCU timeline. So, the production of all the Marvel shows on Disney plus will be massive.
Disney Plus FAQs
1. What Will Be On Disney Plus?
Disney+ hosts all the content that falls under Disney's banner. The franchises owned by Disney is Star Wars, Winnie the Pooh, The Indiana Jones, Grey's Anatomy, Pixar Films, The Chronicles of Narnia, The Pirates of the Caribbean, The Muppets, Disney Princesses/Princes(Froze, Aladdin, The Lion King, etc), and of course, the Marvel Cinematic Universe that includes both Marvel TV shows and Marvel movies.
2. Does Disney Own Marvel?
Yes, Disney acquired Marvel Entertainments in 2009 for $4.24 Billion. So, all Marvel Disney Plus shows and movies will come under Disney's gigantic umbrella.
3. How Much Will Disney Plus Cost?
Disney Plus costs $6.99/month or $69.99/year in the USA. Before buying the subscription, you can opt for a seven-day free trial for Disney+.