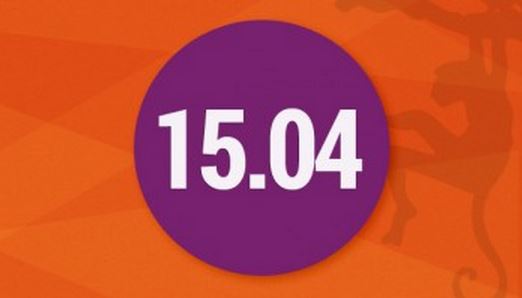 After the release of Ubuntu MATE 15.04 Beta 2, Ubuntu 15.04 Final Beta, Ubuntu Kylin 15.04 Beta 2 and Kubuntu 15.04 Beta 2, its time to greet the final beta release of Ubuntu 15.04 (Vivid Vernet). Ubuntu 15.04 Beta 2 has been released and you can download it to test and use. This Ubuntu release is the second release in the Ubuntu 15.04 development cycle. This final beta release will be followed by the final Ubuntu 15.04 release on April 23. And before the final release, you will also get a pinch of a Release Candidate build on April 16.
New Features in Ubuntu 15.04 Beta 2:
It should be remembered that Ubuntu 15.04, codenamed Vivid Vervet is a maintenance release. This is very much similar to the 14.04 LTS release. There are small improvements and bug fixes here and there. The Ubuntu desktop shell Unity is now here with new improvements in this release cycle. The Dash, logout/shutdown dialog and HUD are now displayed properly over the full screen windows. A faster shutdown and startup should be experienced owing to the minor adjustments to the logout and login animations.
Ubuntu 15.04 final beta users will be welcomed by updated versions of Firefox web-browser, Rhythmbox music player and Thunderbird e-mail client as a part of the updated app set. nVidia has given Compiz window manager a fix to solve issues with Nvidia proprietary driver.
Also read: How is the World's First Ubuntu Phone Different from Android, iOS and Windows?
Bugs in Ubuntu 15.04 Beta 2 release:
However, there are two bugs in this beta release and they affect all flavors. These are expected to be addressed in the upcoming daily builds:
If you click "reboot now" button after installation, it will eject the installation media and won't reboot. To deal with this issue, manually turn off they machine and boot it.
Apart from testing purposes, oem-config isn't recommended to be used with the final beta release because, the OEM user won't be removed at the final prepare-to-ship stage.
Download Ubuntu 15.04 Beta 2 here:
Download the Ubuntu 15.04 Beta 2 and Flavors from the links given below:
Also read: How to Build a Website – A Complete Guide
---
Are you waiting for the final Ubuntu 15.04 release on April 23? Tell us in comments!
Stay tuned for latest Linux and open source news from fossBytes!
---