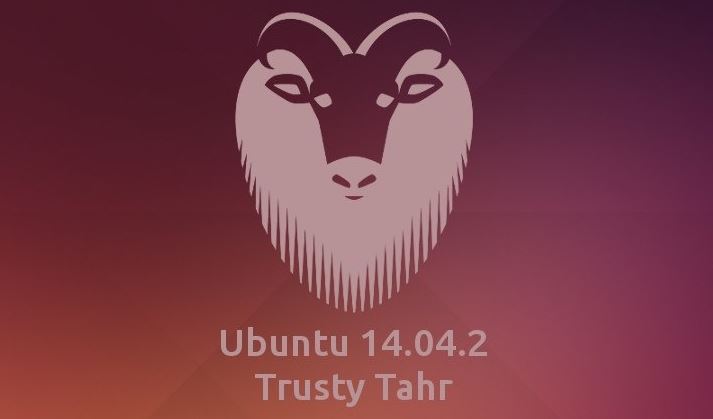 Yesterday Canonical released Ubuntu 14.04.2 which is the second point release of the Ubuntu 14.04 LTS series. Just like every other point release, Ubuntu 14.04.2 brings more hardware supports updates and a number of security updates. This enables you to continue the Ubuntu 14.04 installs on new PCs and leave behind the worries of post-installation updates while installing from a 14.04.2 ISO image.
New Ubuntu versions are rolled out regularly each month, but they don't have many improvements over the LTS releases. Ubuntu 14.04 will be supported until 2019 because it's a long-term service – or LTS – and will be replaced by Ubuntu 16.04 LTS in April, 2016. You can download different ISO images via the links given at the end of this article.
Know more on how to perform different Ubuntu installs here.
Hardware Enablement Stack:
As an LTS release, Ubuntu 14.04.2 comes with an updated hardware enablement stack.
This includes the 3.16 a better Linux kernel – 3.16 Linux kernel and an improved version of Xorg display server. The 3.16 kernel was released back in August with new Kepler GPU support, Btrfs fixes and DualShock 4 controllers.
The new hardware enabled stack will be by default installed if you install via 14.04.2 installation media.
Download Ubuntu 14.04.2 LTS here:
You can read more about 14.04.2 LTS from the release notes given below and download the 14.04.2 LTS releases for Lubuntu, Kubuntu, Ubuntu GNOME etc.
Ubuntu 14.04.2 LTS Release Notes
Download Ubuntu GNOME 14.04.2
Download Ubuntu 14.04.2
Download Lubuntu 14.04.2
Download Kubuntu 14.04.2
Also Learn : How to Install Gnome Desktop Environment in Ubuntu 14.04 LTS?
---
Are you going to download the Ubuntu 14.04.2 LTS? Tell us in comments.
Stay tuned for latest technology news from fossBytes.
---