Short Bytes: You might be searching for an excellent tool to remove DRM protection from the movies and TV shows you've purchased from iTunes. TunesKit DRM Media Converter is a great tool for macOS which can remove DRM protection from M4V files and convert them into formats compatible with various devices, web media players, video editors, etc.
A
pple iTunes Store has one of the biggest collection of movies and TV shows that you can buy or rent in HD and SD quality options. After you buy your favorite movie from the iTunes store, you have the freedom of watching it anywhere and any number of times. But, you're only restricted to the device on which you've purchased the movie or the ones tied to your Apple ID. If you try to copy the film to another computer or even try to run it on another multimedia player, it won't work. That's because it is protected using FairPlay DRM technology created by Apple.
Now, there are tools to crack the DRM protection from such movies and TV shows. One such effective and efficient tool is the TunesKit DRM Media Converter. It is available for both macOS and Windows operating systems. This article gives you a walkthrough of TunesKit DRM Media Converter for MacOS.
Installing TunesKit DRM Media Converter For Mac
You can find the installation file for the DRM Media Converter on the official website of TunesKit. The installation process is a matter of a few seconds to minutes depending on your internet connection.
After the installation, you have to enter the license key for TunesKit DRM Media Converter for Mac. The yellow-colored key button is present on the top right corner of the app. You can use the trial version, but it offers limited functionality. It only allows you to convert five minutes of the video clip, which is nowhere near the length of a standard movie file.
Features of TunesKit DRM Media Converter For Mac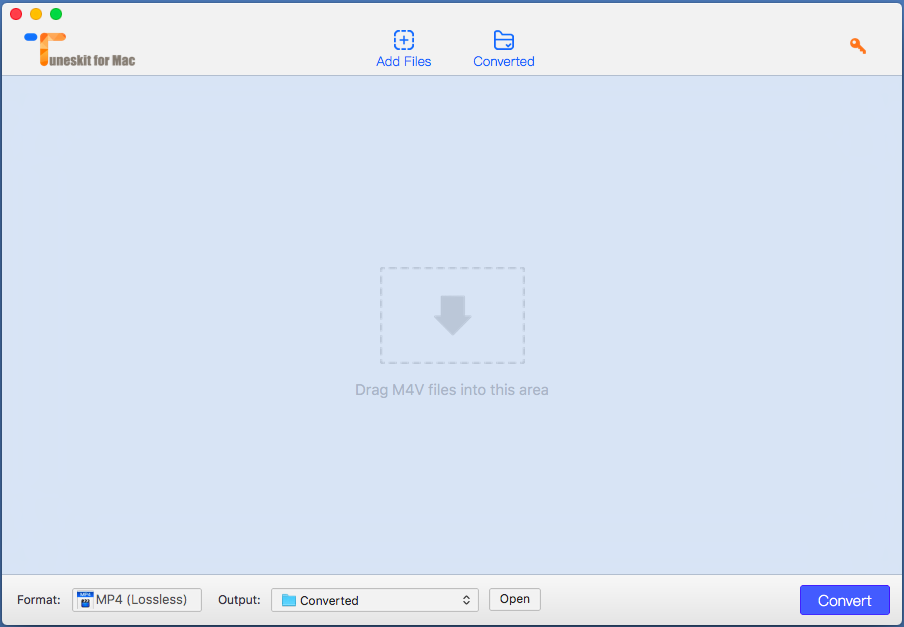 Once you're inside the TunesKit DRM Media Converter app, you're free to remove DRM restrictions from the movies and TV shows stored in your iTunes library. The app automatically fetches the titles from the iTunes library. You can also drag-n-drop any M4V file directly into the app.
TunesKit can convert video to popular video formats like MP4, MOV, AVI, FLV, MKV, etc. It comes with a plethora of high and low-quality output profiles for various devices including iPhone, iPad, XBox, Playstation, Galaxy devices, etc.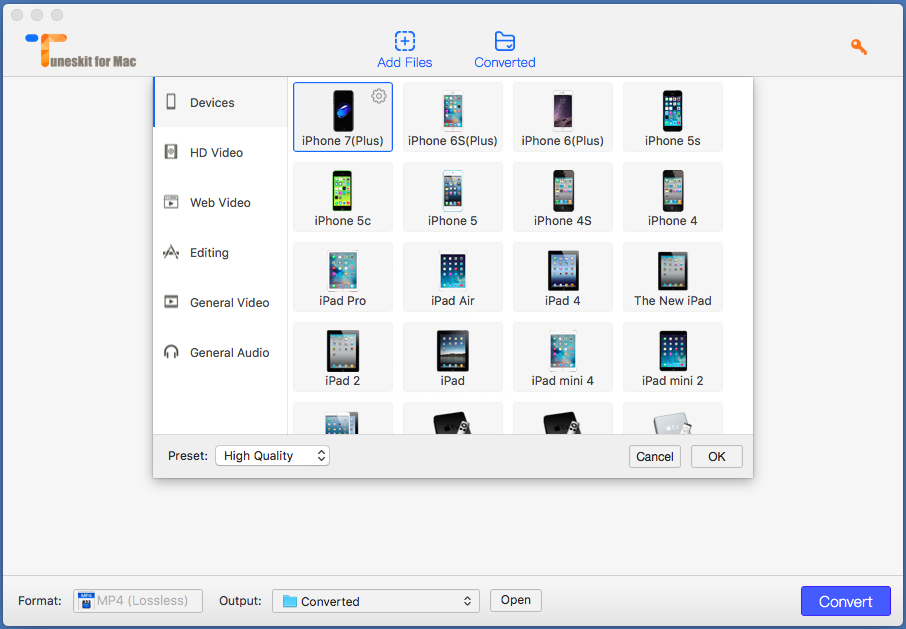 Also, customized output profiles for video format for the web players and video editing software like iMovie, Final Cut Pro, etc. are present. TunesKit can also output 4K videos. If you want, you can edit these pre-configured profiles by selecting them and clicking the gear button. The option to choose the output location is present beside the output profiles option. You can click Open to visit the output folder.
To start the conversion process, just include all the files using the Add Files option, select the output format you want, and click the Convert button. It will take a few minutes depending on the length and number of videos you have added.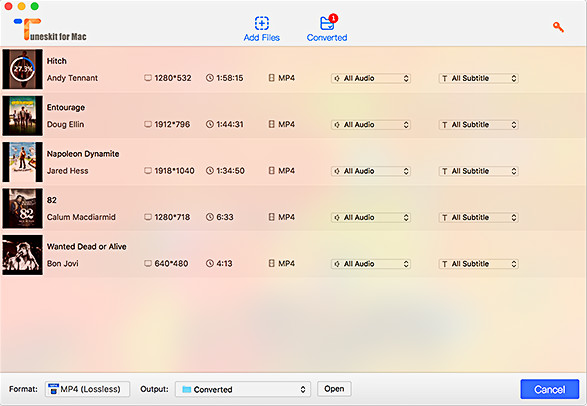 One thing you need to keep in mind, TunesKit DRM Media Converter only supports input files with DRM-protected M4V format. So, if you're thinking to use it as a conventional video converter, you should drop that thought immediately.
TunesKit DRM Media Converter manages to retain the features of the original video other than its complete metadata. For instance, if the movie or TV show has subtitles, closed captions, and 5.1 channel audio, they will be there in the output file. The app supports the latest macOS 10.12 and iTunes 12.5.
Other than DRM removal and video conversion, you also extract the music from a movie or TV show using TunesKit DRM Media Converter. You need to select one of the audio formats present in Formats > General Audio.
Download TunesKit DRM Media Converter
TunesKit DRM Media Converter 3.3.2 for macOS is available for download. You can also download it for Windows.
Disclaimer: The author and Fossbytes bear no responsibility if TunesKit DRM Media Converter is used to perform any illegal activity. The use of the software, as mentioned in this article, is only for the purpose of demonstration.