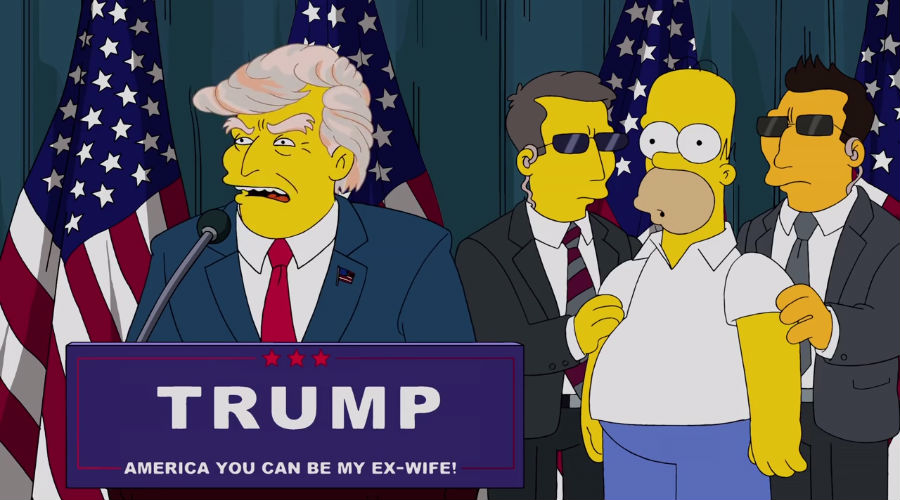 Short Bytes: The American Businessman Donald Trump is the new president-elect of the United States. The recent victory of Trump was already predicted by an AI system called MogIA. Also, an episode of The Simpsons aired in the year 2000 painted Donald Trump as the president of the United States.
D
onald Trump
, the Republican candidate has become the elected president of the Unites States after defeating Hilary Clinton. For many people, the victory came as a surprise but an artificial intelligence system named MogIA had already predicted that Trump will Triumph in this year's US elections.
MogIA is created by an Indian startup Genic.ai founded by Sanjiv Rai. Last month, MogIA predicted that Donald Triumph's future home will the be the White House. The system did so after analyzing 20 million data points it gathered from various online platforms like Google, Facebook, Twitter, and YouTube in the United States.
The AI was originally developed in 2004 and since it has correctly predicted the results of 3 US Presidential elections. According to the data analyzed by the AI system, the candidate who had more engagement on online platforms won the elections.
"If Trump loses, it will defy the data trend for the first time in the last 12 years since Internet engagement began in full earnest," wrote Sanjiv in a report.
However, the system has its downsides. It can't understand the sentiments of the people posting about a candidate. It doesn't know whether a person supports or opposes a candidate. Also, the social media involvement of people has increased drastically in the years since the last election.
The Simpsons "Warned America" Years Ago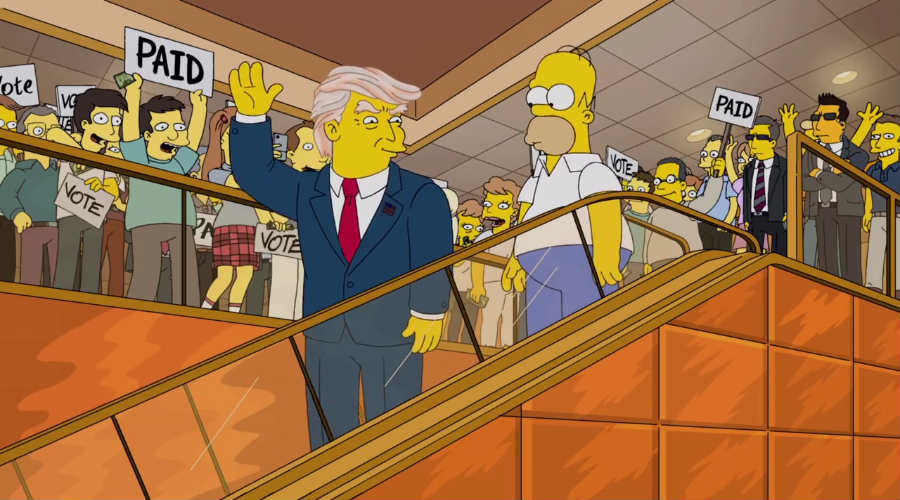 In another instance, animated television series The Simpsons foreshadowed 16 years ago that Donald Triumph would become the president. In an episode "Bart To The Future" aired on March 19, 2000, Donald Trump was depicted as the president of the United States. At the Oval office, a 38-year-old Lisa Simpson – shown as the first "straight female" president – talked about inheriting "quite a budget crunch of President Trump."
The creators of The Simpsons weren't clairvoyants and they considered Trump as a topic of a joke. The writer of the show, Dan Greaney recalled in an interview that Donald Trump being president "just seemed like a logical last stop before hitting bottom."
"It was a warning to America," Greaney said.
Trumpastic Voyage was 2015 The Simpsons short films which depicted real incidents from Donald Trump's life at that time. People often confuse the scenes from the short film with the 2000 episode Bart To The Future.
Images: Fox Animation Company
If you have something to add, tell us in the comments below.
Also Read: Canada's Immigration Website Crashed As Donald Trump Elected President Of United States