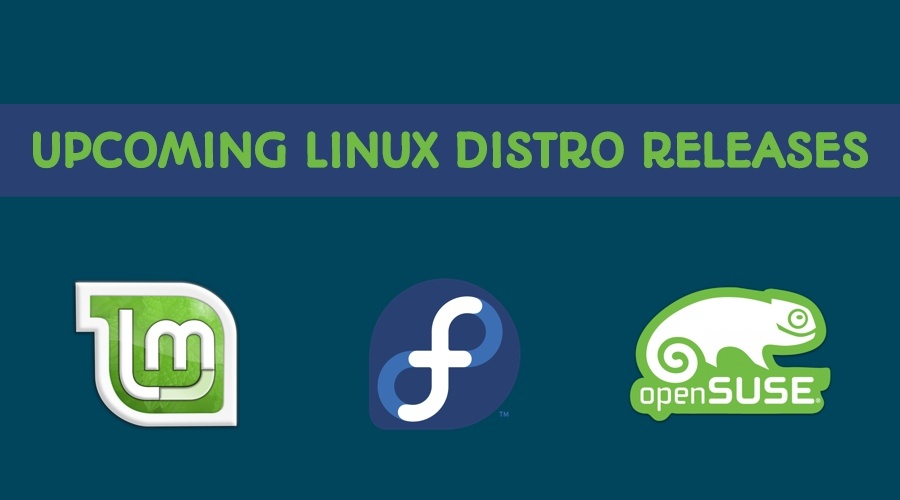 Short Bytes: In November 2016, we'll witness the release of the final versions of Fedora 25 and openSUSE 42.2 Linux distributions. This month, Linux enthusiasts can also expect the arrival of the second release of Linux Mint 18.x series, i.e., Linux Mint 18.1 Serena. 
Upcoming Linux Distribution Releases
Fedora 25
Release Date: November 15

Fedora is known to offer bleeding edge features of Linux. The final release of the next major version, i.e., Fedora 25, is slated to arrive on November 15. The major changes include switching to Wayland by default, which will replace the legacy X11 display system. If someone faces any issue, he/she can still select the older X11 system.
Other changes in Fedora Workstation include GNOME 3.22, new Fedora media writer, improved Flatpak support in the Software tool etc.
openSUSE 42.2
Release Date: November 22

openSUSE operating system arrives in two versions. While openSUSE Leap is the regular release, openSUSE Tumbleweed is a pure rolling with the latest stable versions of all software.
Earlier this month we witnessed the release of Last Release Candidate for openSUSE Leap 42.2. Later this month, it'll be followed by the final release on November 22. This version makes Btrfs file system the default selection.
Linux Mint 18.1
Release Date: November/December

The second release of the Linux Mint 18.x series, i.e., Linux Mint 18.1, will arrive later this year in November or December. This Mint release, with an official codename 'Serena', will be supported until 2021 and it'll be derived from Ubuntu 16.04 LTS operating system. The users of Linux Mint 18 Sarah will be able to easily perform the upgrade using Mint's Update Manager.
Are you waiting eagerly for any of these Linux distro releases? Share your views in the comments section below.
Also Read: Linux & Open Source News Of The Week