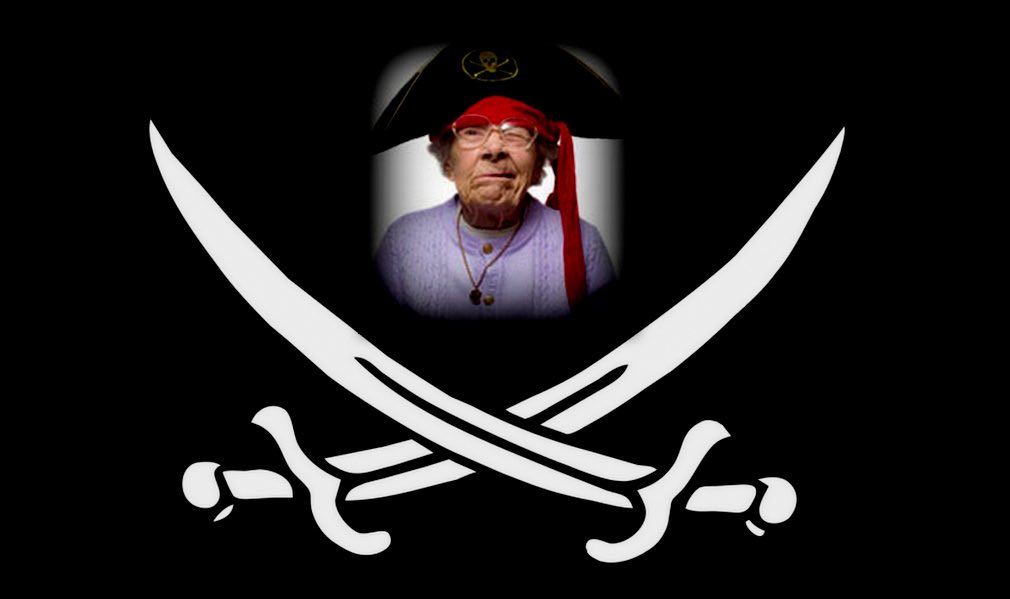 Short Bytes: Sheila Drew, who has lived her life for more than eight decades, has now been accused of being an Internet pirate. To prove that, she has received two letters and a £600 bill as well. While she is denying the charges but the trolling war sees no end. Let's wait for the whole result.
W
ell, the story begins with downloading a movie without permission. The name of the movie is 'The Company You Keep'. After presenting the evidence that the movie was downloaded illegally from the internet, TCYK (The Company You Keep) LLP were granted an order. That order forced the ISP Sky to hand over the names and addresses of subscribers accused of downloading the movie illegally.
This all has not happened within seconds. Back in March 2015, Sky had issued warnings to its customers they were being targeted of illegal downloads over the internet through the post. Some customers had been demanded hundreds of pounds in compensation.
Another troll: Was Steve Jobs From Microsoft? Rahul Gandhi Thinks So And Gets Trolled Online
However, the case with TCYK is a little offbeat. They had only one name written on the letter issued to Sky. But, TCYK has also indicated in their letter that they had no proof that a specific person had committed the offense. If the bill payer didn't do anything wrong, they should tell who did. Ok, that's a bit optimistic from their side.
Coming to Sheila Drew, she lives in the Black Country, a previously industrial area in the heart of the West Midlands. She's an 82-year-old pensioner and TCYK are currently pressurizing her to pay a £600 fine after claiming her Internet connection was used to download the movie.
The initial letter was sent to Sheila by TCYK in November 2015. The alleged infringement took place on April 25, 2013, some two years and six months earlier. Well, having crossed 80 years of age, she might have forgotten those things already (pun intended). But the things did not stop. TCYK decided to send another letter to Sheila while she is denying the accusation.
"I'm upset to have been accused of something I didn't do… how many other people has this happened to?"
she told the
BBC
.
This is a war in between old age versus the new internet age. Let's see how far this trolling war goes.
Read another troll: Microsoft Trolled: Even Windows Phone Chief Uses An iPhone?