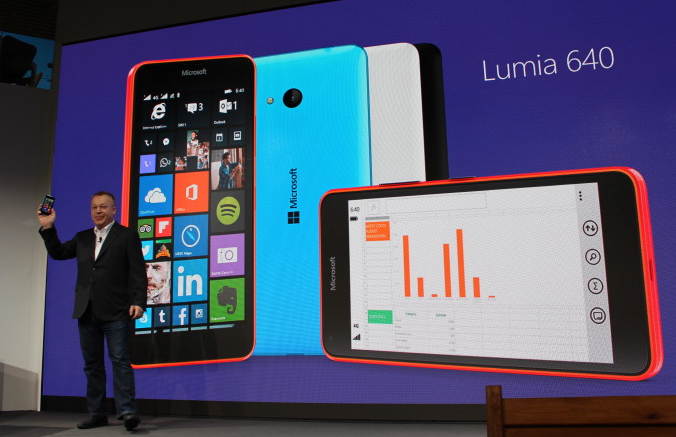 It's official now that the first phone that will get the Windows 10 is Lumia 640. In a promotional video of the phone last month, Ossi Korpela, General Manager at Microsoft Devices, Scandinavia said about the phone that it will get First Windows 10 upgrade.
The video made clear that Lumia 640 or maybe next in the series Lumia 640XL will be the ones to get this upgrade. Now is that was only the slip of the tongue or an official announcement, we have to wait and see. But for sure, if you have bought this phone, you are now having some advantages over other Lumia phones.
Lumia 640 was out last month and have a 5-inch display, quad-core 1.2 GHz processor, an 8-megapixel rear camera, a 0.9 front unit camera, and 8 GB of internal storage. With 1 GB RAM, so we can say it will have all the features of Windows 10 as Microsoft already said that you need 512 MB RAM as minimum requirement to get Windows 10 upgrade.
But from the past news it's some what difficult to say because after the launch of preview of Windows 10 for phones, some Lumia 640 phones were having problem to run the preview. Then how we can expect them to run the Windows 10 if they can't even run the preview of that.
But it's wrong to say cause in meantime, Microsoft must have found a solution to successfully launch the Windows 10 preview for all their Lumia 640 devices like they did by releasing an update for the Windows Phone Recovery tool for Lumia 520, Lumia 525 and the Lumia 526.
Have a look at the Announcement in the video.