Tesla has recently closed a deal with an Australia-based mining company, BHP, to procure Nickel for EV batteries. BHP is the world's leading mining company and deals in extracting minerals, oil, and gas.
Nickel is the most important material after Lithium that's used in electric vehicle batteries. The metal can be combined with Cobalt or Aluminum to manufacture high-energy-density batteries.
Also, the production of electric vehicles is bound to increase in the future. At present, the global volume of electric vehicles counts for only four percent of the total vehicles.
However, it's certain that it's going to increase significantly in the future. Most of the mainstream automakers as well as major countries have already released their timelines for either completely or partially switching to EVs.
Even now, it's a long way before the peak time of electric vehicles yet there's an increasing demand for Nickel in the industry. Hence, we can say it's the right timing for Tesla to make such a deal.
Tesla already has collaboration with battery manufacturers like Panasonic, LG Chem, CATL, etc. Despite outsourcing batteries from some of the biggest battery companies, it couldn't meet Tesla's demand.
Therefore Tesla set up its own battery manufacturing facility at Nevada Gigafactory a few years ago. Now, when Tesla has its own battery production setup, a partnership with BHP will help it meet the requirement of Nickel for EV batteries.
Tesla Signs Deal With BHP For Nickel Supply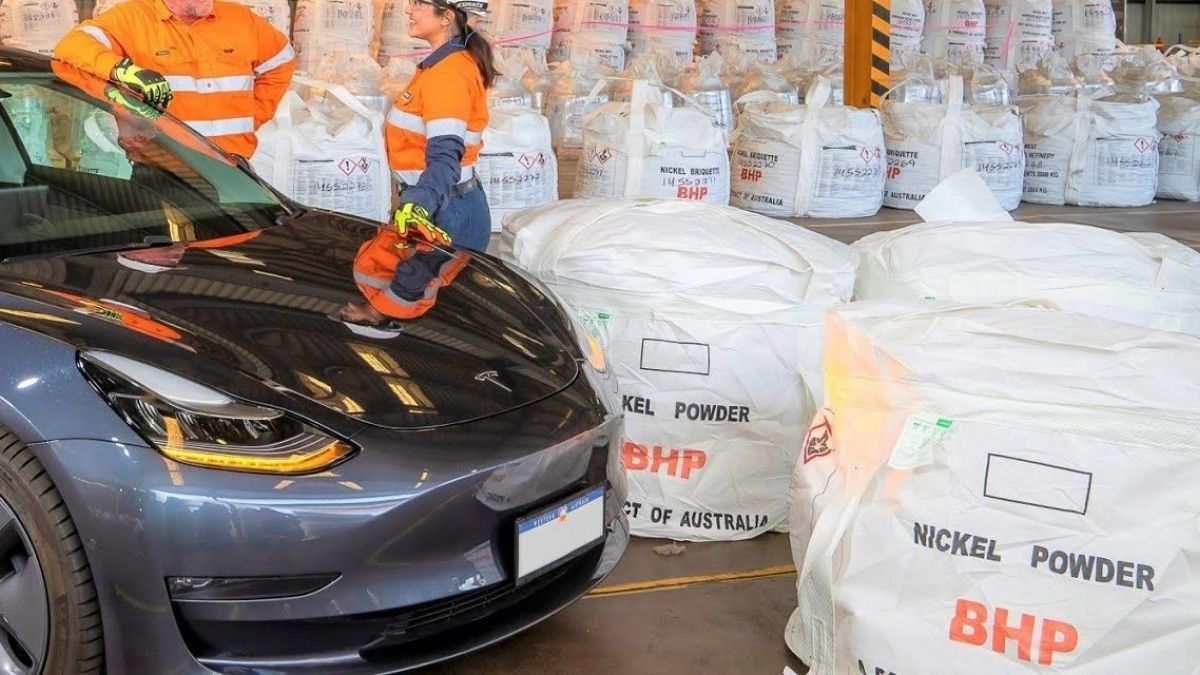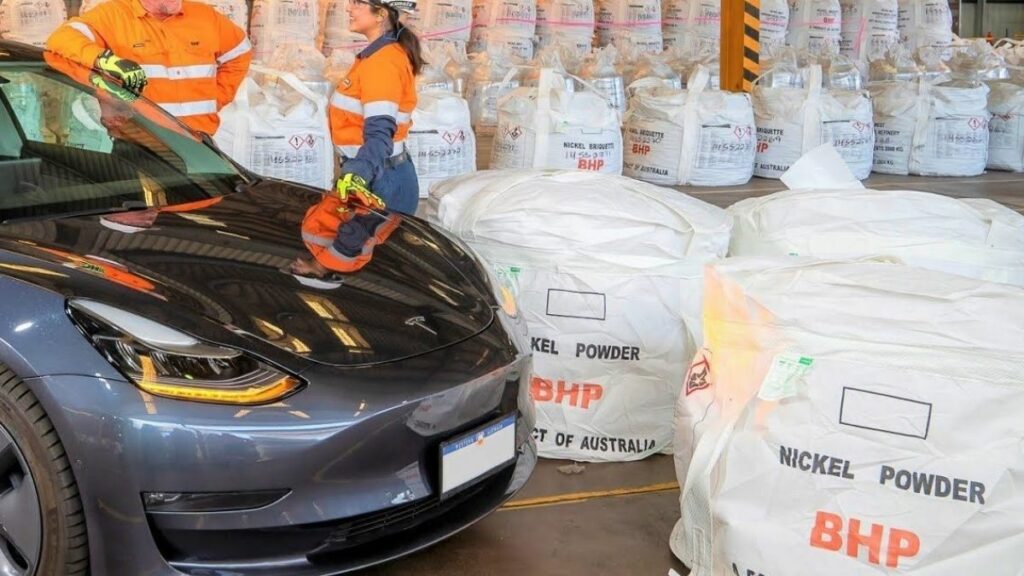 Anyway, coming back to the Tesla-BHP deal, BHP will extract the metal from its Nickel West assets in Western Australia. Nickel West is one of the most sustainable and low-carbon emission nickel producers in the world.
Vandita Pant, the commercial officer of BHP said, "Demand for nickel in batteries is estimated to grow by over 500 percent over the next decade, in large part to support the world's rising demand for electric vehicles. We are delighted to sign this agreement with Tesla Inc.".
Apart from this, Tesla and BHP will use Blockchain technology for supplying Nickel. This will allow for end-to-end raw material traceability and a more sustainable supply process.
Tesla once said it will 500,000 electric cars in a year. This alone will require the entire worldwide supply of lithium-ion batteries.
So, it seems we can see more of such partnerships in the future. Anyway, what do you guys think? Do share your views in the comments section below.