Short Bytes: Researchers at the Stanford University have figured out a method to use chemicals as a way of transmitting text messages. Their system currently uses vinegar and glass cleaner to send messages from one device to another.
T
he text messaging system we use has become advanced, enough that the messages reach from one point to another almost instantly. But all of our text messaging depends on electromagnetic systems and sent in the form of 0s and 1s (binary digits).
A new research conducted at Stanford University is an effort to develop an unconventional method of sending text messages. They have demonstrated test messaging using chemicals. Sounds weird and impossible, but a futuristic tech has actually it brought to reality.
In the setup, the researchers type their message on a small computer connected to a machine which pumps out relevant pulses of vinegar (acid) and glass cleaner (base) through a plastic tube to a container fitted with a pH sensor. The sensor records the change in the pH and sends the data to a computer where these chemical signals are converted to binary numbers and the message is deciphered.
The idea of using chemicals instead of electrical signals was implemented by Nariman Farsad, a post-doctoral fellow at Standford who worked it out in the lab of Andrea Goldsmith.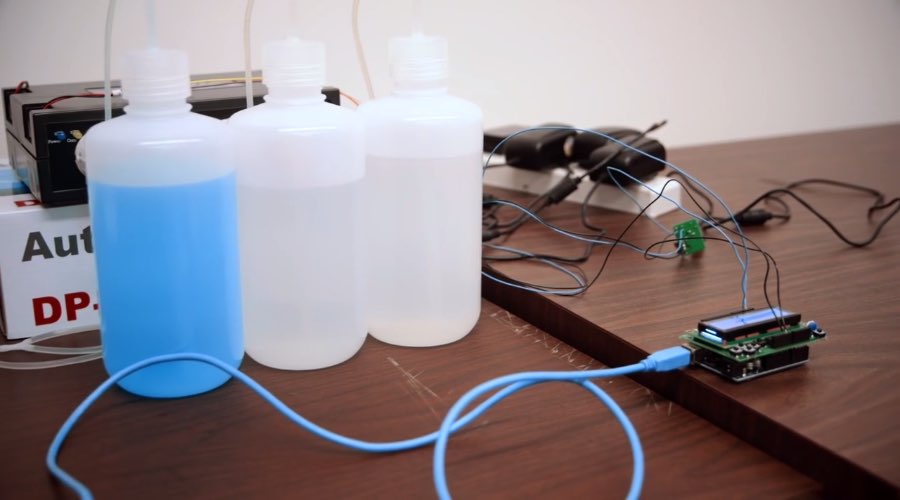 Farsad's initial implementations used vodka instead of the current acid-base combination. He had to ditch vodka because it saturated the receiving end to an extent that it couldn't take further messages. Acid and base – easier to obtain – are much better as they cancel out each other.
Currently, the chemical messaging system – still relies on existing electronics to understand chemical signals – isn't efficient to replace the prevailing electromagnetic messaging systems anytime sooner.
Definitely, it has bright a future with loads of applications where it can be a better alternative to the traditional messaging system. For instance, it's hard for the electromagnetic system to establish effective communication under water, where there are a lot of metal objects, or in the situation where the electric grid is knocked out.
Use of this chemical messaging system inside the human body is significant than the current low-cost nanotechnology which is yet to find its home inside our bodies. Devices based on it use high-frequency signals to communicate with each other inside the body. This could lead to organ damage. But, chemical-based devices could do so without causing any harm. Moreover, such communication couldn't be detected by outside devices.
If you have something to add, tell us in the comments below.
Also Read: World's First Semiconductor Free Tech Can Make CPU Chips Faster Than Ever