Yesterday, Sonalika Group launched the first field-ready electric tractor in India at an introductory price of Rs 5.99 lakh. The Hoshiarpur-based tractor company introduced its electric tractor on Farmer's Day (23rd December) under the 'Make in India' initiative, which aims to electrify the Indian auto industry by 2030.
The automaker is calling it Tiger Electric. Sonalika said Tiger Electric is designed in Europe and is bound to deliver seamless power, zero-emissions, and noiseless farming. Furthermore, the company intends to launch more electric tractors in the future.
First Electric Tractor Of India: Sonalika Tiger Electric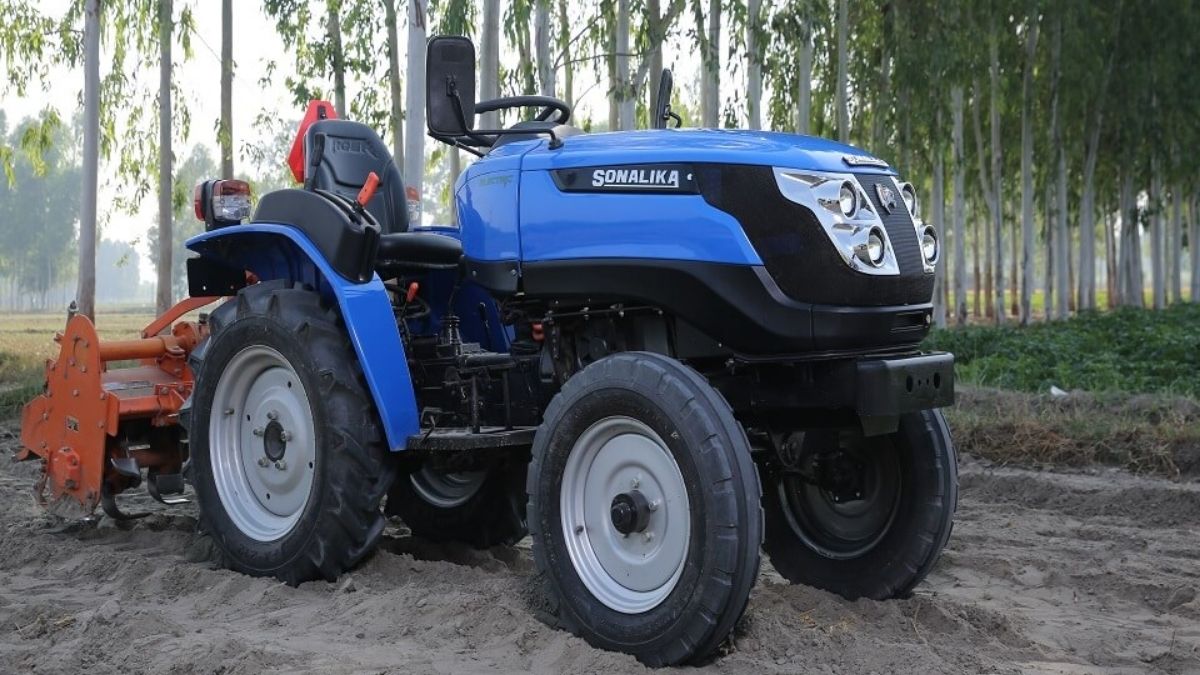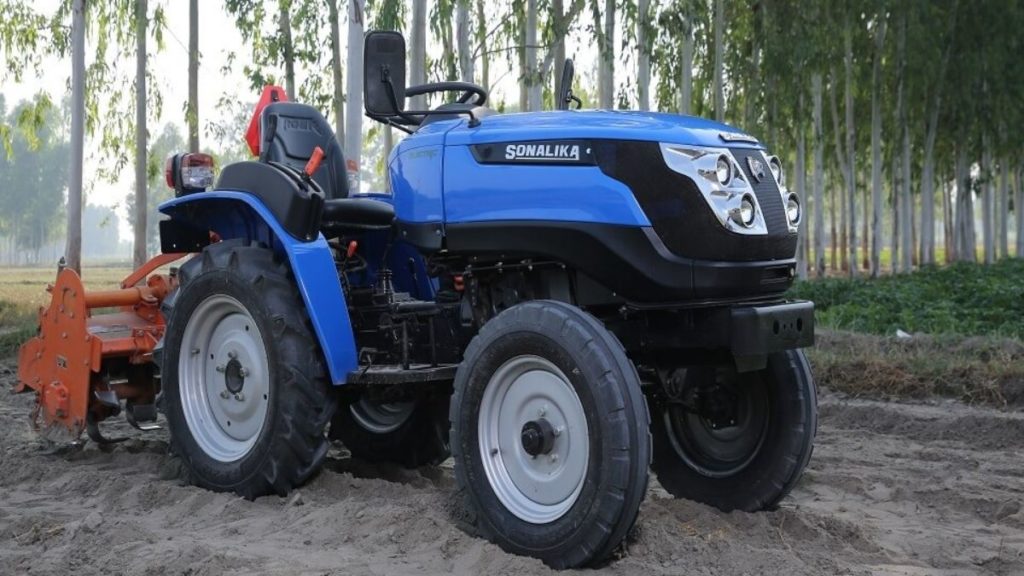 While being India's first electric truck, Sonalika Tiger is equipped with world-class technology. It's incorporated with an 11 kW induction motor receiving its power from a 25.5 kWh lithium-ion battery.
These are IP67 certified batteries with natural cooling ability. Sonalika claims its electric truck has 1/4th running cost of a typical diesel tractor. Additionally, the fewer parts in the electric powertrain ensure zero or very low maintenance.
Besides, the automaker says that due to the absence of an IC engine, there is no heat transfer or vibrations from the engine, eventually leading to a comfortable riding experience.
Performance
According to Sonalika, its electric tractor can pull two-tonne trolley for 8 hours on a single charge. In addition, it can achieve speeds of up to 24.9 km/h.
The best thing about Sonalika Tiger is its capability of providing high peak torque with zero rpm drop. Higher torque is very preferable when it comes to applications like carrying and pulling loads.
How Much Time Does Sonalika Tiger Take For Charging?
It takes around 10 hours using a standard home charger to charge itself fully, as per the company. However, it needs only four hours to charge using a fast DC charger.
Final Thoughts
For the first electric tractor in India, this seems quite an interesting product. However, Sonalika revealed limited information about it. It would have been better if the company mentioned the electric range and the amount of power and torque it could produce.
Similarly, we believe the charging time could have been shorter, considering the other electric vehicles in the market. Though it's a tractor and we cannot compare it with an electric car. However, since li-ion batteries are being used in most EVs, we are referring to it only for charging rate comparison.
The standard charging time is normal and acceptable; however, if we talk about fast charging, it could have been better. However, one thing to keep in mind is that we are yet to see the complete specifications.
Other electric vehicles in the market with a higher battery capacity could charge 0 to 80% in about an hour. Hence, we believe the company can improve this facility.
Anyway, it seems the benefits of an electric tractor still outweigh the minor issues.