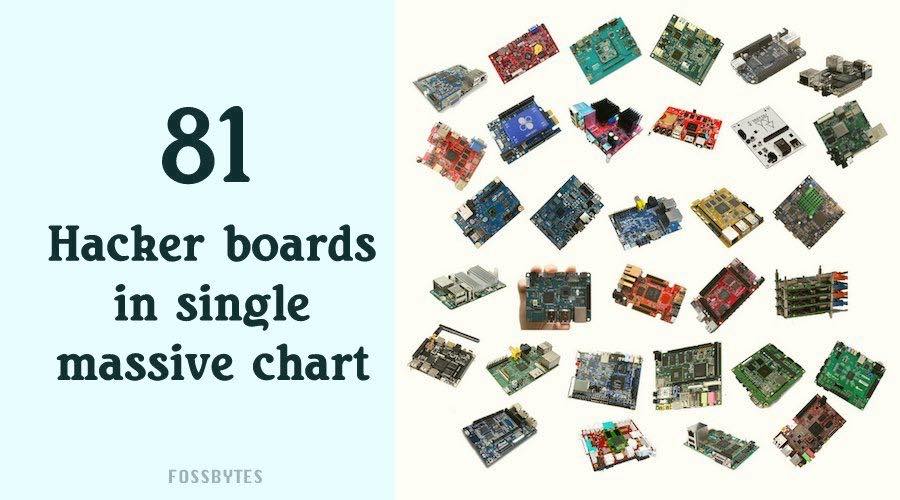 Short Bytes: Do you want to buy a new single board computer to start building new things? Before doing that, go ahead and take a look at the ultimate hacker board comparison chart that tells you the major features and price of these SBCs.
W
hile Raspberry Pi and Arduino are well-recognized single board computers, there are tons of other boards available if you want to start making new things and hacking.
These hacker boards vary in terms of price, processor, RAM, storage, and other specifications. While most of them support Linux and Android both, some of them are Linux-exclusive.
Well, if you are thinking of buying a new hacker board, I'm going to make your decision-making process easier.
The folks at Hackerboard have created a behemoth chart that lists 81 different boards and compared their features and price.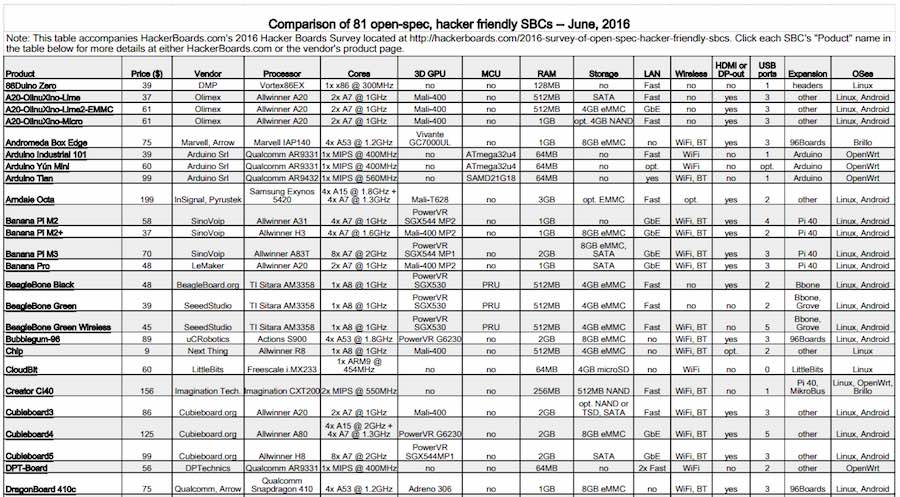 The criteria to get included on this chart was open-spec and Linux-friendliness. While the definition of open-spec is a little blurry, it usually refers to the boards that come with extensive specs available to public.
If you want to know more about any particular board, Hackerboard has got you all covered. With the help of this chart, one can easily spot the differences and strengths of these boards in no time.
Download the Hackerboard chart here.
Don't forget to checkout these awesome offers on Raspberry Pi and Arduino.
Did you find this article helpful? Don't forget to drop your feedback in the comments section below.