The September update for the Xbox consoles is here, and it has got some interesting and handy features. The Xbox September update features results from long-time user feedback, giving players more flexibility and a user-friendly interface.
This month's update introduces Xbox play later discovery, a new Microsoft Edge browser, and other changes. Below you can take a look at all the changes and new features this month's Xbox update has brought along.
Xbox September update features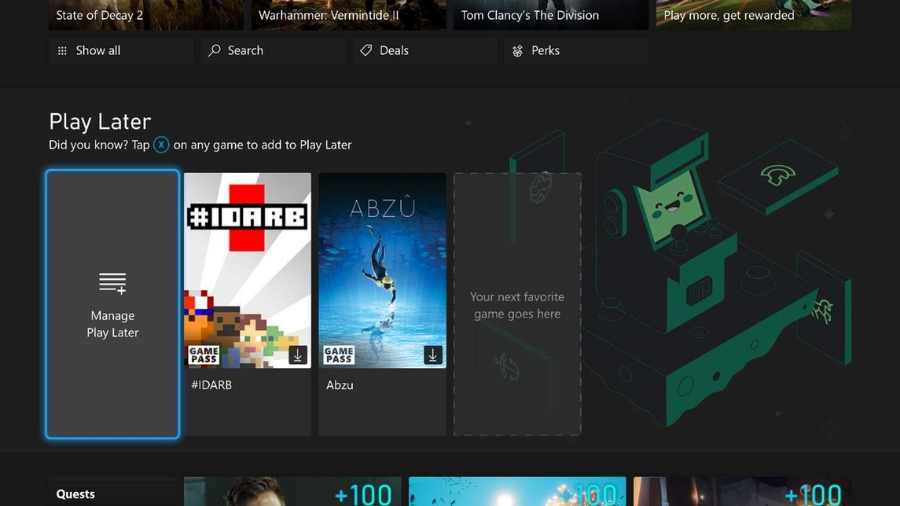 Xbox Remote Play
A while back, Xbox let users play games from their Xbox consoles remotely; Xbox Remote Play feature. In case you want to know how that works, have a look here. Now, the Xbox September update opens up more ways to remotely access your Xbox Game Pass library.
xCloud
For starters, the Xbox Cloud Gaming feature – xCLoud, which is still in beta, is available via the Windows Xbox app. However, this feature is only supported in 22 countries and comes only with Xbox Game Pass Ultimate. xCloud is pretty handy when you want to play games on the go without the hassle of downloading them.
Another handy feature that the September Xbox update will bring along is the previously revealed Xbox remote play. Xbox Series X/S and Xbox One users will stream games on their Windows PC with Xbox remote play.
Xbox Play Later
Meanwhile, probably the highlight of the September Xbox update and a convenient feature is the "Play Later Discovery." The Play Later will enable players to make a personalized list of games on the Xbox Game Pass and save them to play later.
Microsoft Edge update
In addition, the latest version of Microsoft Edge is now available on Xbox Series X/S and Xbox One with the Xbox September update. Open up a window for guides to play your game without closing your game in the background. This update also supports keyboard and mouse sync to give you easy access to your Xbox console.
These updates are already available to many Xbox Series X/S and Xbox One users. However, make sure to check your console settings to download the update in case you haven't received the update yet.