At its Unpacked 2020 event, Samsung has launched Galaxy Z Flip, its second foldable smartphone after Samsung Galaxy Fold. The first edition of  Samsung Galaxy Fold faced a severe backlash after its foldable screen started chipping on the hinges. In its second step towards foldable smartphone, Samsung has finally unveiled Galaxy Z Flip.
Samsung Galaxy Z Flip features a 6.7-inch foldable OLED display that folds and turns the smartphone into a clamshell-sized device which is easy to tuck into a pocket.
Galaxy Z Flip also features a 1.1-inch OLED cover display as the second display for showing notifications when the smartphone is folded. You can also use this second display as the viewfinder for the smartphone's camera.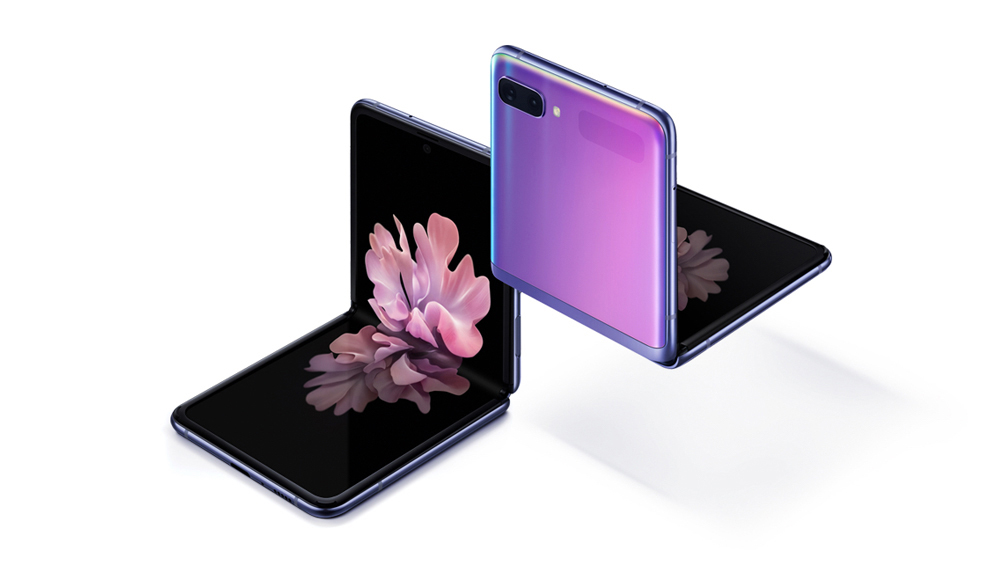 For making it easy to fold, Samsung has incorporated a dual CAM mechanism for offering a Hideaway Hinge which, it says, can stay open at a range of angles, like a laptop screen.
Samsung says that Galaxy Z Flip comes with the "Infinity Flex Display" featuring Samsung's proprietary bendable Ultra Thin Glass (UTG).
As for the camera, the Galaxy Z Flip has arrived with a 10MP F2.4 camera on the front for clicking selfies and a dual rear camera setup with a 12MP ultra-wide camera and a 12MP wide-angle camera. There is also a night mode to click photos in dark conditions.
One of the highlighting features of Galaxy Z Flip is, what Samsung calls "Flex Mode" which splits the screen into two 4-inches screens for viewing images and YouTube videos.
Samsung Galaxy Z Flip has been priced at $1,380 and will be available from February 14 in purple and black color options. The foldable smartphone from Samsung will be available in the US and Korea initially.