Nikola Motor Company, based in Arizona, has announced a hydrogen-powered electric pickup truck named Badger with a range of 600 miles. Nikola's electric pickup truck will go head-to-head against Tesla's Cybertruck, Ford, Rivian, General Motors, and the likes of the market.
The company is already into the design and manufacturing of hybrid and electric vehicles, mostly trucks. It is said that Nikola is following Tesla's footsteps.
The company will use hydrogen as a fuel for the generation of electricity; there will be a refillable hydrogen tank. Apart from hydrogen fuel, there will also be an additional battery.
Furthermore, there will also be a complete battery-run pickup truck. However, this will affect the range of Nikola Truck.
As Nikola is already using a considerable share of their products in commercial trucks, they will be using the same technology for their pickup truck.
The company has stated in their comments that the hydrogen-powered Badger is designed and made to outperform all other electric pickup trucks on the market in all aspects including outright power, towing, and range.
Specifications of Nikola's electric pickup truck: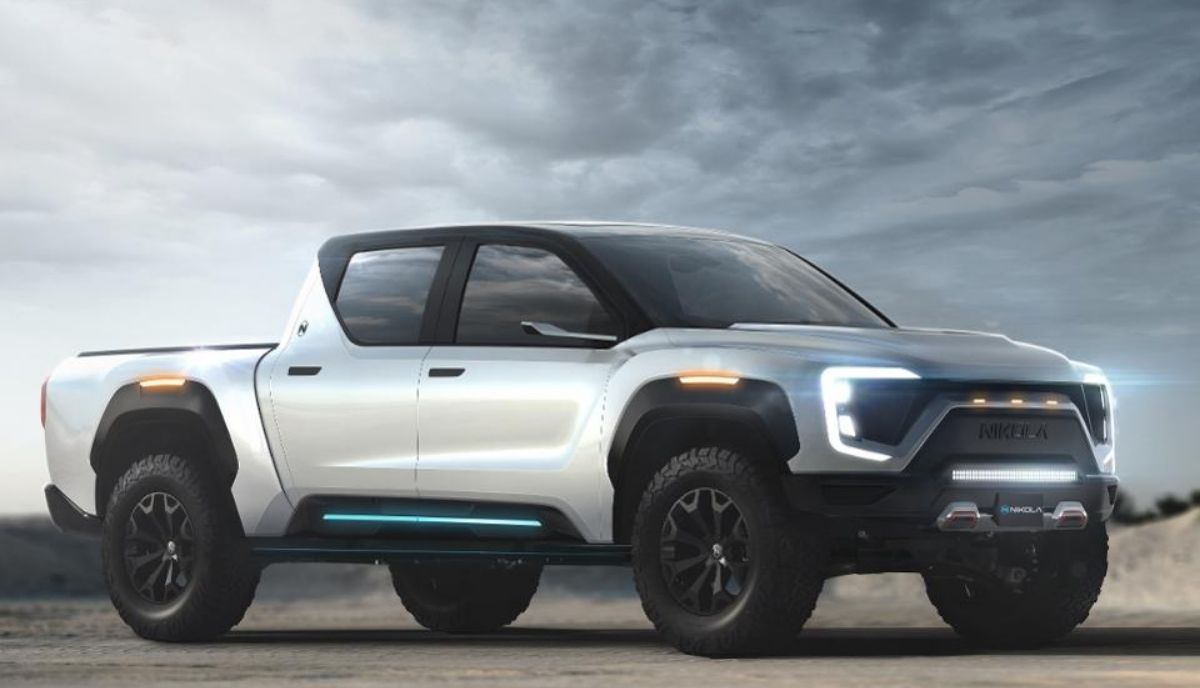 Range:
The Badger FCEV (Fuel Cell Electric Vehicle) comes equipped with a hydrogen fuel tank, along with a battery, providing it with a range of 600 miles. Without the fuel cell, the electric battery-alone versions will be able to push up to 300 miles.
Performance:
As per the sources, the electric pickup truck could produce a massive 900 HP. The pickup truck will be able to travel 0 to 60 miles in a blistering 2.9 seconds.
Hurdles for Nikola's electric truck:
One direct factor for Nikola to be concerned about is the Hydrogen filling stations. Hydrogen stations are scarce in America. It is a requisite to have a developed infrastructure that could support fuel cell vehicles.
And obviously, Nikola is planning to work on that; the company intends to build out hundreds of stations of its own. We hope that there will be a proper network by the time Badger comes into the market.
On one hand, the Hydrogen has a very high calorific value; also, its chemical structure makes it very unstable. Therefore most of the companies find it very difficult to tackle this problem.
The company remains tight-lipped on the date of the launch of electric pickup truck Badger. Also, there is no news on the price range of the truck.
On the other, it requires significant capital to invest in preparing the whole setup.
Although there is minimal information regarding the price, launch, and features, there are very few electric pickup trucks in the market. Considering the facts, it will be a rival for Tesla's Cybertruck, Rivian R1T,  GM's Hummer electric, and Ford's F-150 electric pickup truck.
Trevor Milton, CEO, and Founder of Nikola, stated that he has been working on this pickup program for years and believes that the market is ready for such a product that can run all day without running out of energy.
More or less, the concept is derived for the Tesla and to Target the Tesla. This is definitely a competition for Tesla as long as it succeeds in building the supporting hydrogen filling stations or infrastructure.