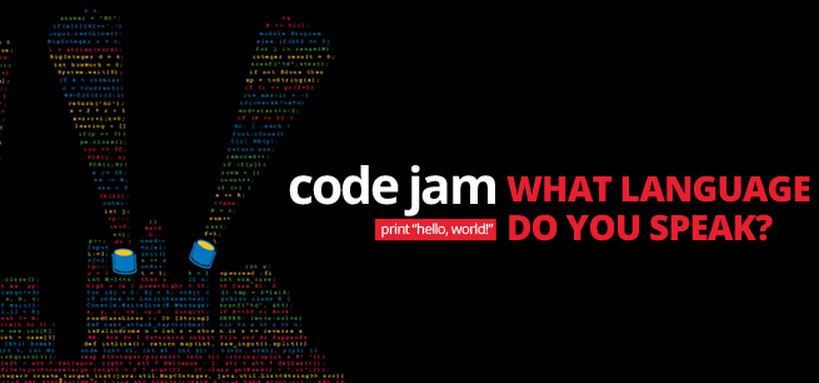 Google has opened the registration for the 12th Annual Google Code Jam competition for programmers. To register yourself, click on the blue button given at the end of this post.
This year there is a new feature known as Distributed Code Jam which will test the skills of participants in solving problems by using a computer network in tandem. If you are interested, then you can register yourself between now and the end of the Qualification Round.
See the schedule here: Google Code Jam 2015
Google Code Jam is a renowned coding competition where students, professionals and other programming enthusiasts compete from all over the globe.
Those who will make it to the third round of Code Jam, they can choose to participate in the new Distributed Code Jam leg which will test the distributed coding, algorithmic coding skills and latency reduction skills. If you take part in both and are fortunate enough to move ahead, you've got a chance to win both Distribute Code Jam and Google Code Jam 2015 by attending the finals in Seattle, Washington. The finals will be held on August 14 and 15.
Also, read about the Hackaball : Programmable Toy that Teaches How to Code
Registrations for Google Code Jam 2015 is now open till 11th April and the qualification round will start on 10th April.
The contestants of age 13 or older at the time of registration are allowed to compete in Google Code Jam 2015.
How to register for Google Code Jam 2015?
To participate in Distributed Code Jam, click on the button below. To know more, click here.
Register Here
---
  Are you participating in Google Code Jam 2015? Tell us in comments!
Stay tuned for latest technology and internet news from fossBytes!
---