A few years ago, whenever we looked for options to run Android on a desktop PC, Remix OS seemed like an obvious choice. However, the OS was discontinued by its company due to some internal issues. Since then, newer players have appeared on the horizon to let you run Android apps on your PC.
One such Android-x86 fork is PrimeOS. Similar to the popular Linux distributions, you can either install it on your computer or use it as a Live USB. I really prefer the Live USB option as it lets one get a fair idea of the OS before proceeding for the complete installation.
The overall interface of PrimeOS is pretty clean, and it gives a nice feel of a desktop operating system with an Android flavor. There is a regular taskbar, resizable app windows, multi-window mode for apps start menu-like app launcher, etc. The Settings, Notification Panel, etc., look just like you see on Android 7.0 Nougat, which isn't a bad thing.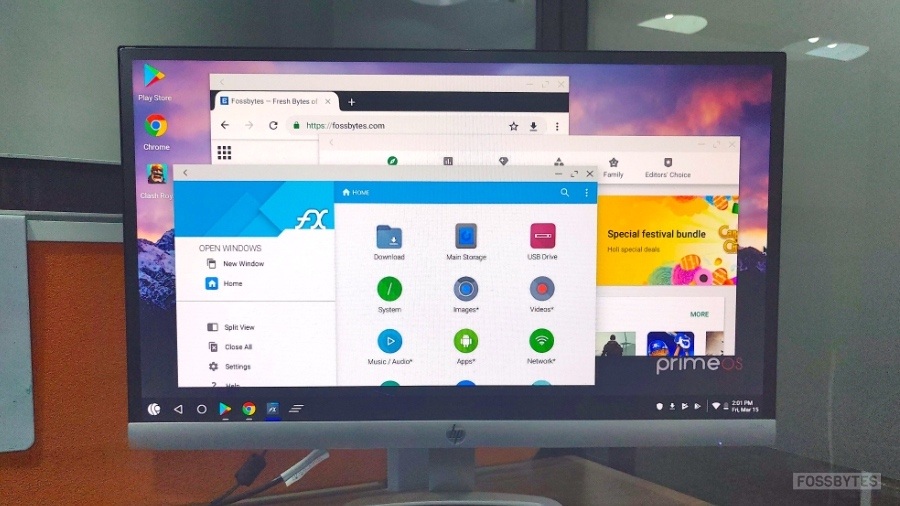 The developers have combined this desktop-like experience with the ability to install Android apps and games, making it a great option for PCs with low or outdated specifications. You can also dual boot the OS with your Linux distro or Windows, and enjoy the best of both the worlds.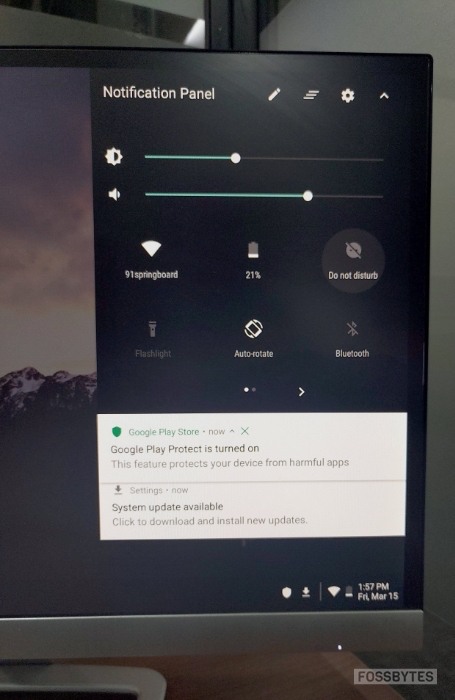 While you can always use emulators like Bluestacks to run Android applications on your PC, using a dedicated OS for doing the same brings obvious performance advantages. The apps and games ran much smoother in my personal experience as well.
For gaming, there are some dedicated features like Decapro key mapping tool for mouse and keyboard support for playing games, GPU support tools, and pre-mapping of popular games like PUBG.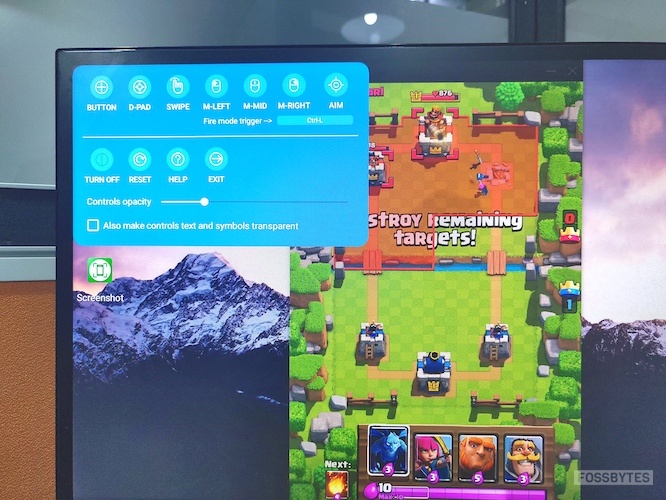 The OS also reminds me of the Samsung Dex feature of the latest Galaxy devices, which lets you get a complete Android-Desktop experience just by connecting a monitor to your PC. However, there's no denying the fact Galaxy flagship devices cost a lost.
Do give PrimeOS a try and share your feedback with us and the developers. For more interesting stories, keep reading Fossbytes.