The wife of a Tesla owner was mighty grateful to the CEO of Tesla, Mr. Elon Musk, after her husband and four kids came out unscathed from an accident. The impact of this accident was so brutal that it completely wrecked the front half of the car.
Pam Baker praised Elon through her Twitter account for making safe cars with strong build quality.
She also shared images of her Tesla after the incident. Though the car appears to be in pretty bad shape and unidentifiable, still from the photos, it seems like a Tesla Model 3.
There is no information regarding the story behind the accident. However, from the images after the incident, one can imagine the severity of the impact.
Also read: Watch Tata Tiago Build Quality Tested As It Hit A Tanker.
Tesla Accident Proves Build Quality Of Its EVs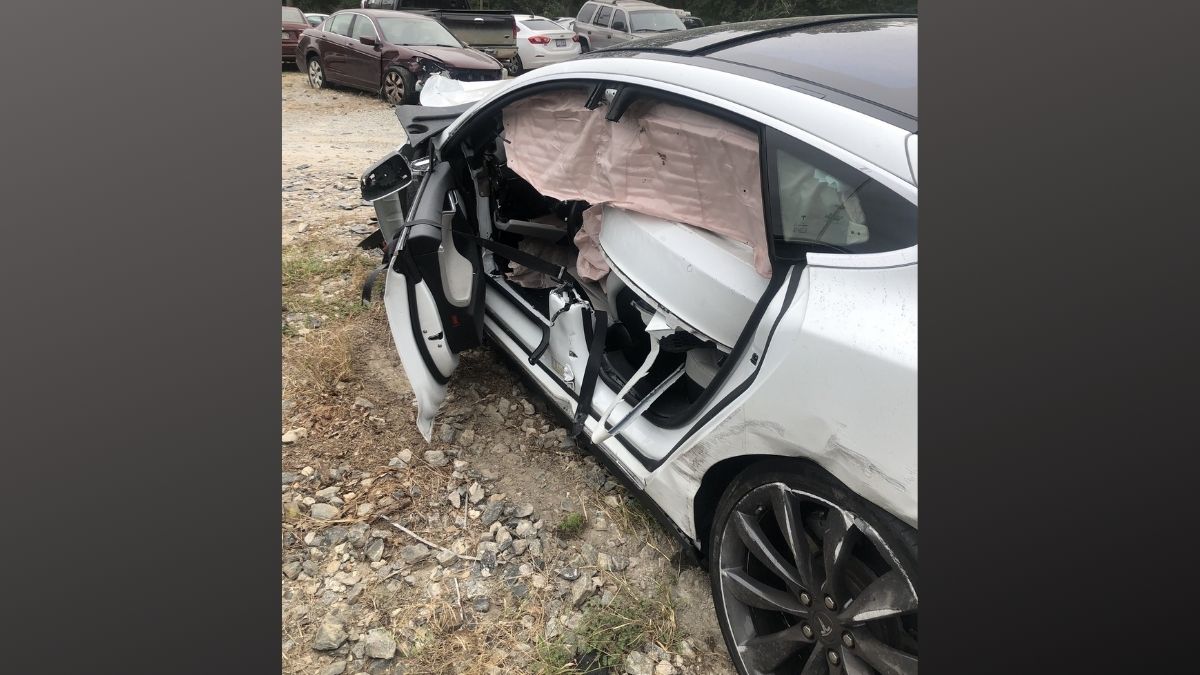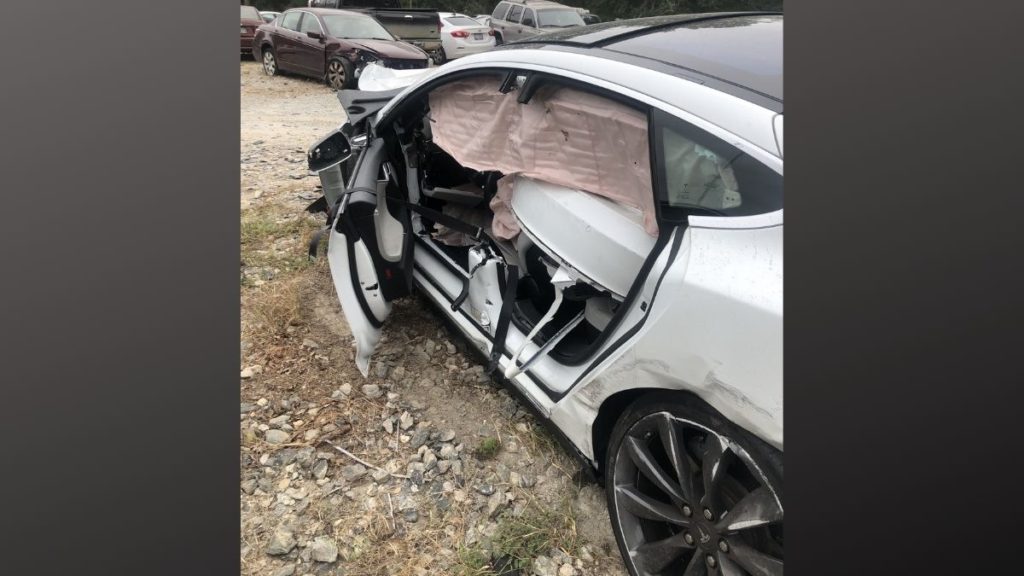 Tesla electric cars are famous for their impressive electric range, performance, and autonomous driving ability. We have seen many YouTubers and EV enthusiasts testing different parameters of Tesla's electric cars, including electric range, battery degradation, acceleration, and much more.
However, very few discuss the safety standards of Tesla's EVs. It might be because most of Tesla's models have scored a 5-star safety rating in the NHTSA test. If we talk about the Model 3 in particular, then it has obtained a five star NHTSA rating for all occupants. So the standards are already proven, and results are available online.
Furthermore, due to the absence of an engine under the bonnet, the crumple zones in electric cars act more efficiently in minimizing the impact during a frontal crash.
In short, whether it be the performance, efficiency, technology, or safety, Tesla excels in almost everything.
Anyway, drop your views in the comments section below if you know more details about this recent incident.