Recently, a Tata Tiago underwent a high-speed crash with a Milk Tanker. The small hatchback was traveling at a speed of nearly 90 km/h at the time of the incident. However, thanks to the build quality of the Tata Tiago none of the passengers suffered any injuries.
We got this news as the YouTuber 'Nikhil Rana' uploaded a video on his channel explaining about the accident. Nikhil has a YouTube channel dedicated to safer cars in India and shares relative content on the same.
The owner of Tata Tiago shared his story of the incident on a WhatsApp group "Tata Tiago Owners' Club." Here's all you need to know.
Also read: Here Are The Top 8 Safest Cars In India Under Rs 10 Lakhs.
Tata Tiago Highspeed Crash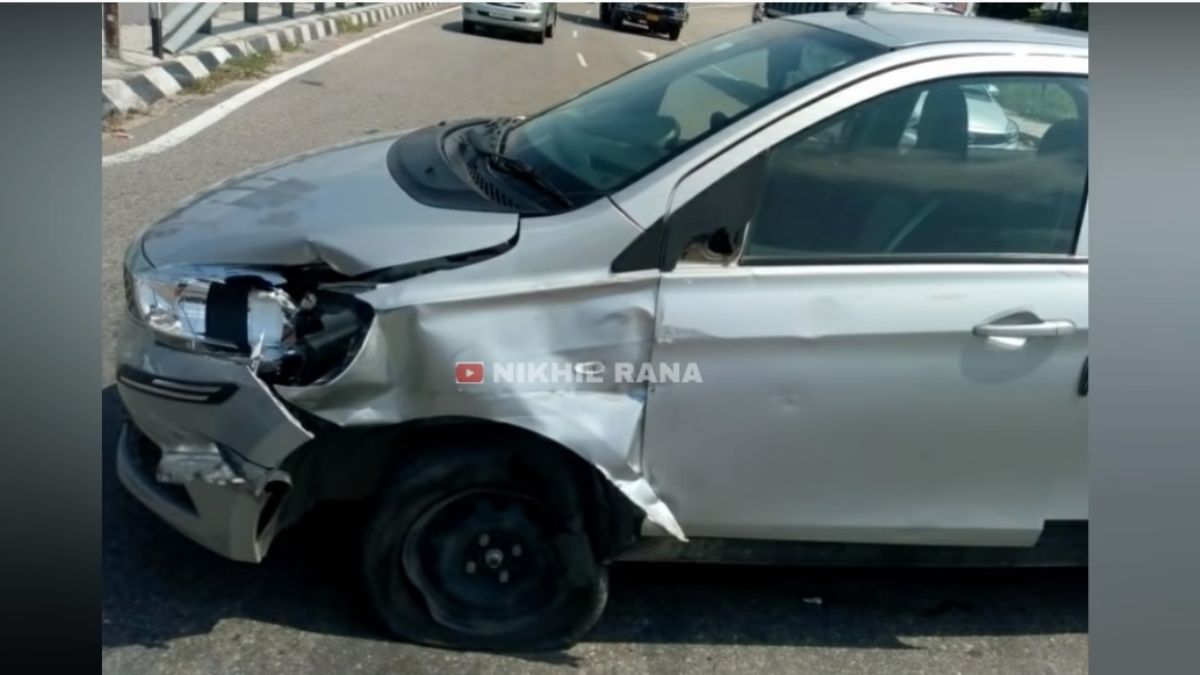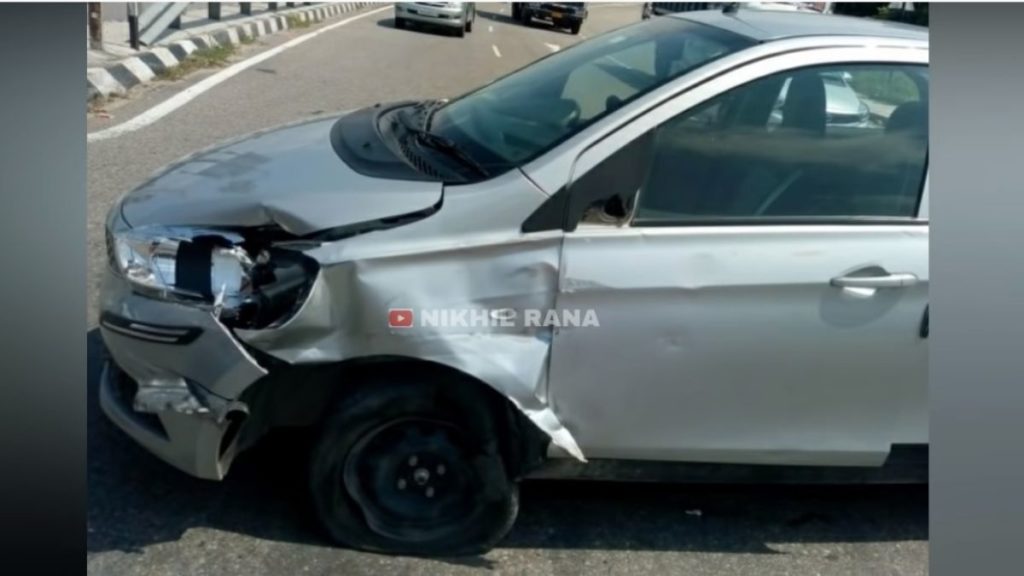 According to the owner, the milk tanker crossed its way from the wrong side of the road. In an attempt to avoid an accident, the driver of Tiago eventually ended up hitting the truck from the side.
Nikhil said in the video that the passengers were wearing seatbelts and nobody was harmed. Unfortunately, the front left side of the car was left in pretty bad shape. However, it's minimal considering the speed and impact of the collision.
In total, the front left headlight, bumper, front fender, and the left rearview mirror had taken all the impact. In addition, the front left tire burst due to the high pressure. Apart from this, everything was untouched and intact.
Tata Tiago Build Quality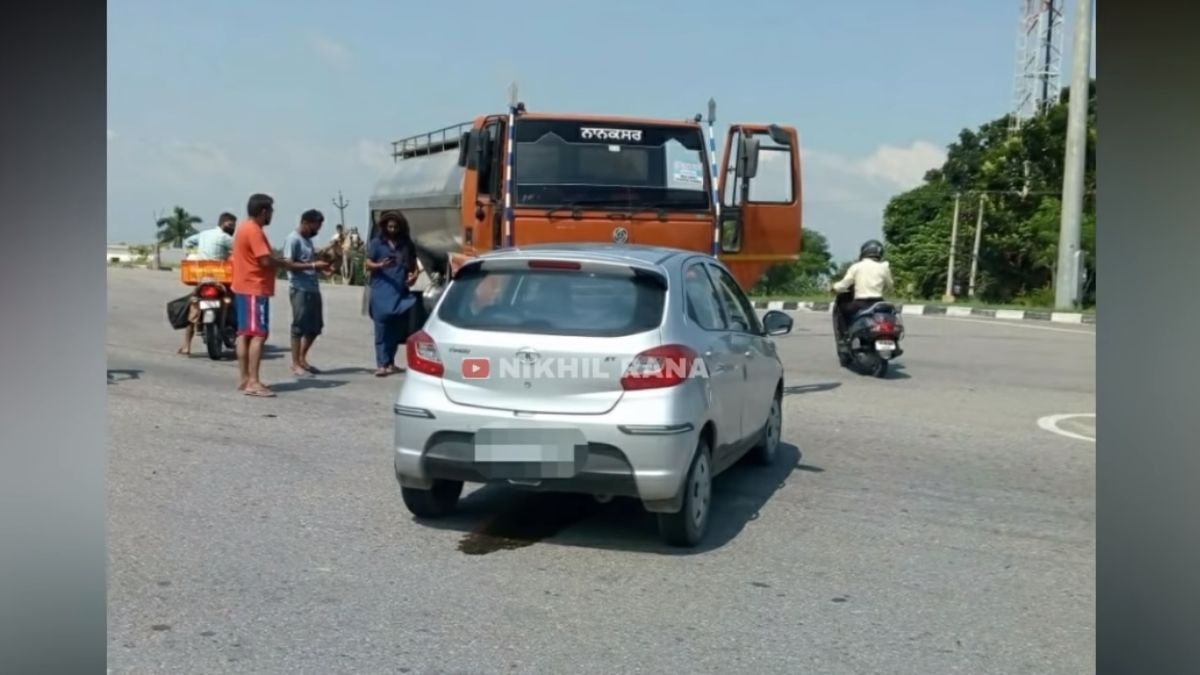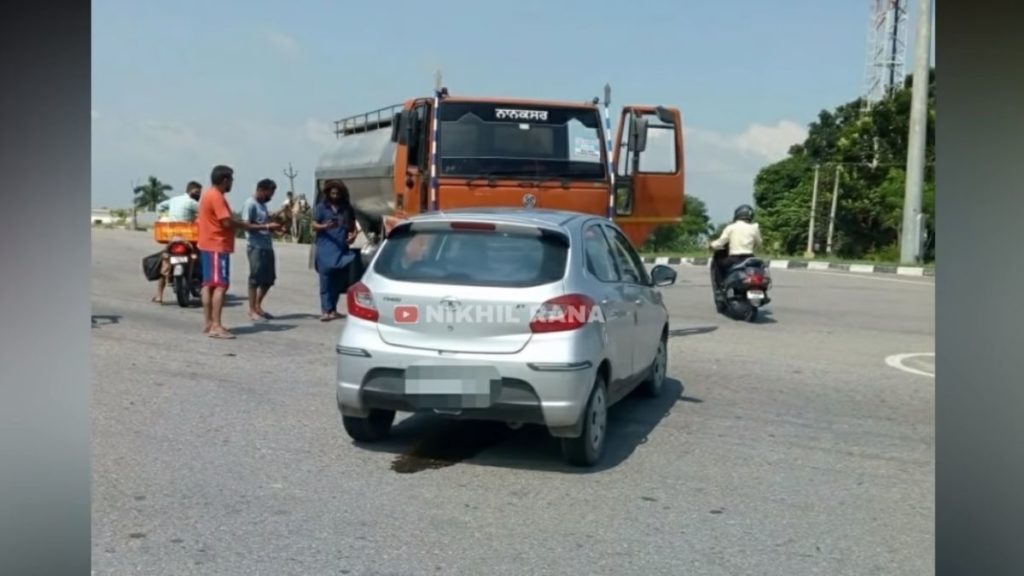 Tata Tiago is the safest car in its segment. The small hatchback holds a 4-Star safety rating in the global NCAP crash test.
Moreover, it's not the first time we have seen Tiago save its passengers in accidents. Even in the most brutal cases, passengers manage to live and tell the tale. Quite a while ago, Tata Tiago underwent a head-on collision with Swift. Even in this case, passengers of Tiago were safe and sound.
Also read: Maruti Suzuki Swift Crashed Into Tata Tiago At A Speed of Over 100 km/h
Many people prefer high fuel-efficiency over strong build quality when buying cars. Indeed fuel-efficiency is an important factor but it can never surpass the importance of safety in a car. For this reason, we say it doesn't matter which brand you choose but go for as long as it makes a safe car. For your reference, we have also provided a link to some of the most affordable and safest cars in India.
Apart from this, it's equally important to follow the traffic rules, wear seatbelts, and pay attention while driving. Had it been without seatbelts, the results could have been very different. Anyway, drop your thoughts in the comments section below.