Opera browser is counted in the list of the best browsers available right now owing to the legacy it carries from the Opera Mini — a lightweight mobile browser for Java-enabled mobiles. The company is venturing into gaming and is bringing the world's first gaming browser.
Opera GX – World's First Gaming Browser
Not much is known about Opera GX at the moment but a web page on the Opera website points that a gaming-focused browser is coming soon. On the announcement blog post, Opera has described Opera GX as "a new and special version of our browser made with those of you who play games in mind."
Visiting www.opera.com/gx shows a glimpse of the gaming browser and with its dark theme and red accent color, it sure looks exciting.
Opera GX gaming browser webpage shows the contours of a window with menu residing on the left side and Opera has given a color picker that changes the theme of the browser.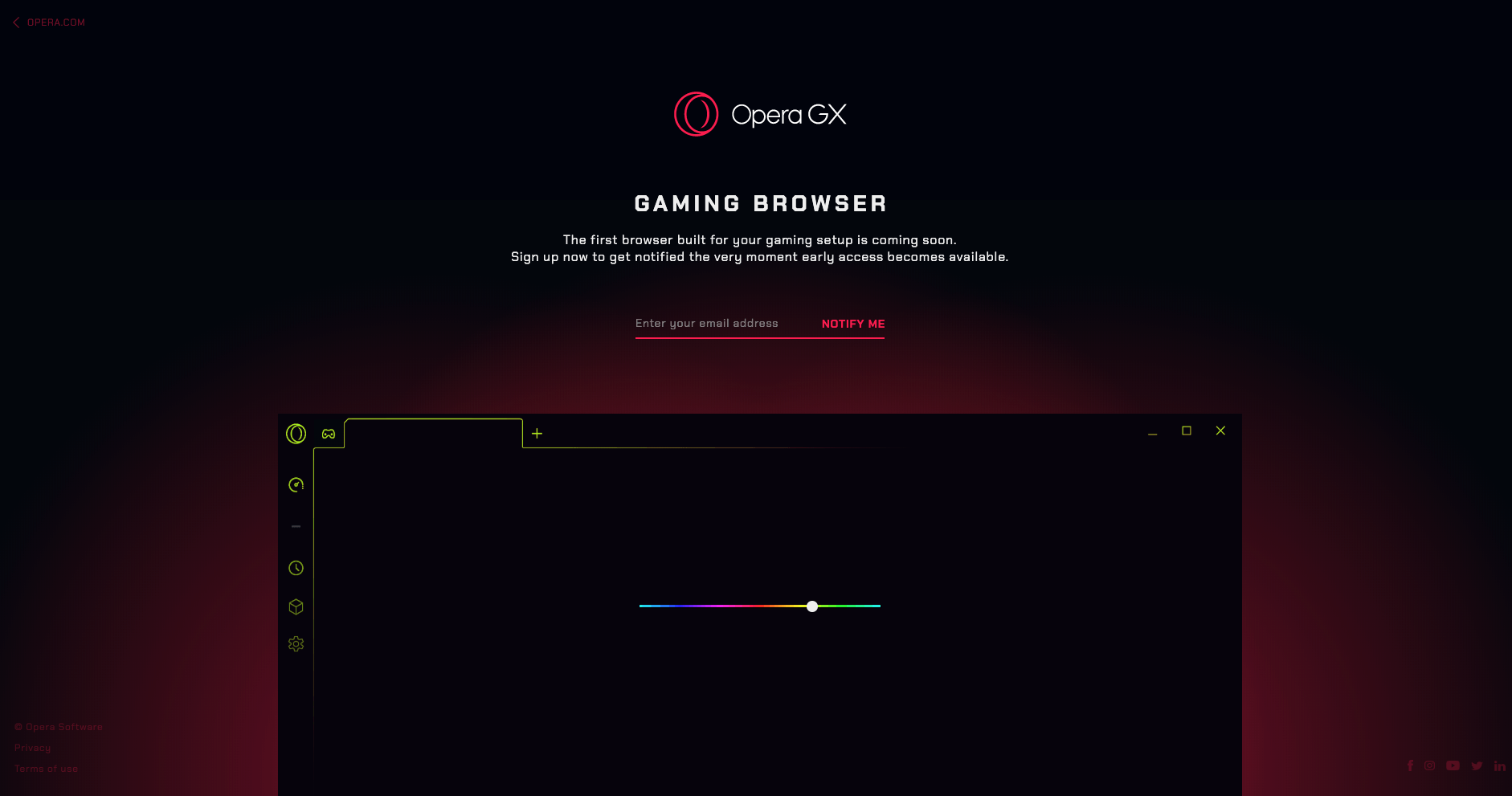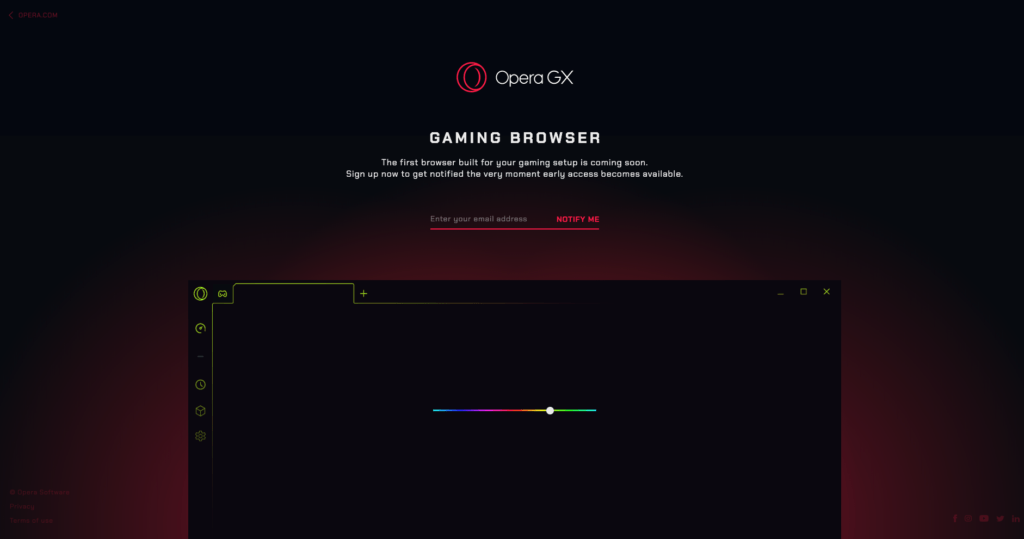 You can visit the Opera GX website and enter your email address to get notified as soon as the early access becomes available.
The prospect of a browser focused on gaming sounds exciting. It exact details of the browser will be revealed when it will be launched. Keep reading at fossbytes.com to find out more once the browser is available.