If you're wondering whether you should buy the recently released OnePlus 8 Pro or not after reading about the major display issues it ran into soon after the release, here's an (unintentional) feature that might help you decide.
OnePlus 8 Pro has a quad-camera setup on the rear with a 48MP primary sensor, an 8MP telephoto lens, a 48P ultra-wide lens, and a color filter lens. Interestingly, the color filter lens is basically a photochromic lens that turns "ordinary scenes into a surreal landscape," as per OnePlus. But, it is far more powerful than it sounds.
Ben Geskin, a popular Tweleb, posted a video showing the extraordinary capabilities of the OnePlus 8 Pro's color filter camera. Apparently, the lens can see through some plastics and clothing materials.
He tested the Photochrom filter on Oculus Quest Controller and he could see the sensors hidden behind the plastic body of the device.
#OnePlus8Pro Color Filter camera can see through some plastic objects 😯

Here I tried Oculus Quest controllers pic.twitter.com/z9j4hlkioB

— Ben Geskin 📸📱👨‍💻 (@BenGeskin) May 13, 2020
He tested the color filter lens of OnePlus 8 Pro on AppleTV and the result was the same again.
Basically, OnePlus 8 Pro's color filter lens can see through objects that have no IR shielding. This is similar to what you might have observed while pointing a remote control to a camera and seeing a flash of light when a button on the remote is pressed.
More interestingly, folks at Android Pit also discovered that the Photochrom mode could also see through clothes.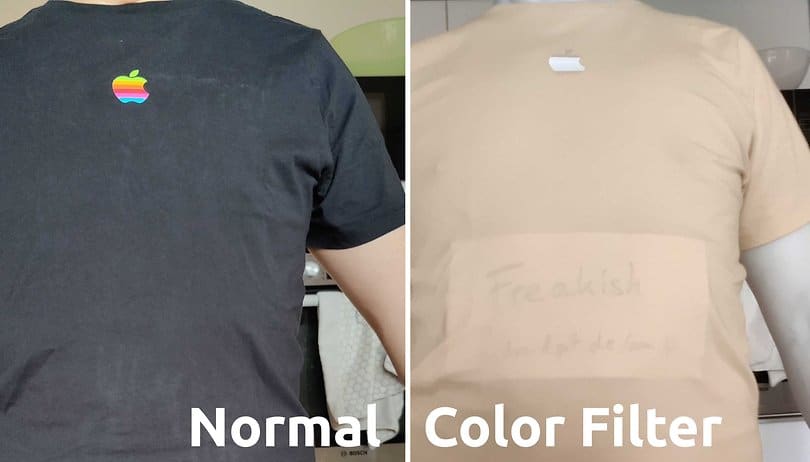 Of course, this is an unintended feature that could be used as a pseudo-x-ray mode in OnePlus 8 Pro.
This isn't the first time when camera lenses have found to be capturing infrared light. Previously, Sony accidentally released a Night Vision camcorder that had the ability to see through people's clothes. The camcorders were soon recalled by the company.
The X-ray like feature of OnePlus 8 Pro doesn't have any productive usage as of now but it is interesting nonetheless.