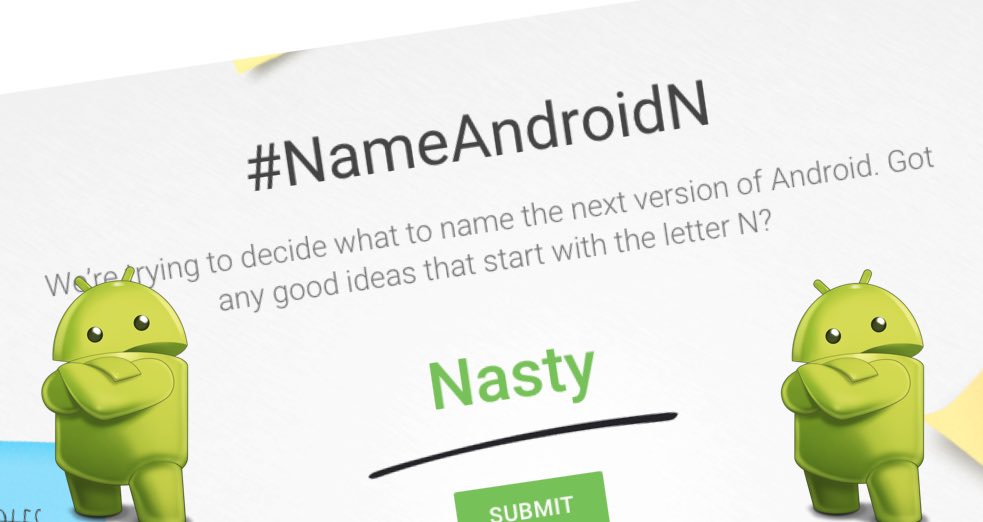 Short Bytes: At its I/O developers conference on Wednesday, Google announced a website that will allow people to nominate words with the letter "N" for the latest iteration of Android operating system i.e. Android N. 
Android Nougat, Android Nutella, Android Naankhatai, or Android Nectarine? If we make a list of the possible names for the upcoming iteration of the Android operating system, we could go on and on. Maybe, Google is facing the same problem — that's why it's inviting you to suggest some names for Android N.
So, for the first time ever, Google is accepting suggestions and launched a website for the same. There, you can nominate a word starting with the letter N that Google calls "any tasty ideas with the letter N".
This website was revealed at this year's Google I/O Keynote.
It's being believed that Android Nutella and Android Nougat are the frontrunners in the race.
How to submit a name for Android N?
To suggest a name for Android N, all you have to do is visit the Android N website and fill an online form with your idea and post it. There is no limit to the number of times you can submit names, but each submission should be different from the previous ones.
It goes unsaid that by submitting a name, you agree that Google shall own that idea and you waive any claims or compensation.
So, what names did you submit for the upcoming Android N operating system? We have submitted the name Android Nutella and Android Nasty — just kidding :D . Feel free to share your suggestions with the other fossBytes readers in comments.