OnePlus, the Chinese smartphone maker company that recently launched its OnePlus 8 series, starting at $699, is facing huge criticism online.
Several OnePlus 8 Pro users have complained that the smartphone is already facing display issues. OnePlus 8 Pro features a 6.78-inch QHD+ 120Hz AMOLED display that can hit a maximum of 1,300 nits of brightness.
It is the first smartphone from OnePlus with 120Hz display, and the company also claims it is the first phone with a 10-bit display capable of displaying all 1 billion colors.
However, the big claims appear to have been overshadowed by complaints posted on OnePlus forum and Reddit, where users have described facing green screen and black crush issues in their OnePlus 8 Pro.
OnePlus 8 Pro Display Issues
Reddit user "youpie123" wrote on the r/OnePlus subreddit, "I have a slight green smudge on the top left of my screen at low brightness that make blacks look dark green and all other colors look awful. DC dimming fixes the issue.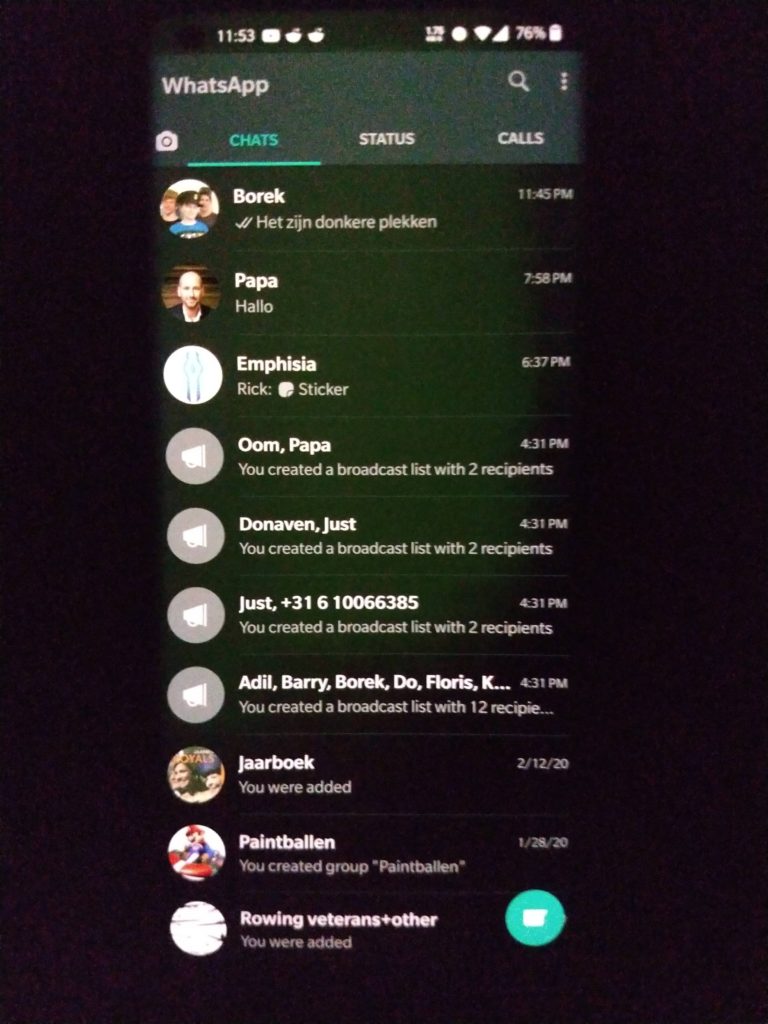 Another user mentioned the same issue on the official OnePlus forum saying "when the display is at 120 Hz and the brightness is low at around 5 to 15 percent, the dark apps with a slightly higher level of black (say 0x 070707) has very inconsistent coloring. the edges seem darker and the whole background seems nonuniform.
When I change the mode to 60hz, all that is miraculous gone. consistent coloring."
Most users have complained that they are experiencing a green tint and uneven color visibility on the phone's screen. You can check out this Reddit thread to learn more about OnePlus 8 Pro display issues reported by users.
Some users have mentioned that the issues get resolved automatically once they turn on the DC Dimming feature in the settings. However, for many, the issue persists even when the feature is enabled.
It looks like the OnePlus 8 Pro display issues are, majorly, software-related. The company has acknowledged one user's complaint and has said that they are working to fix the faulty display in OnePlus 8 Pro.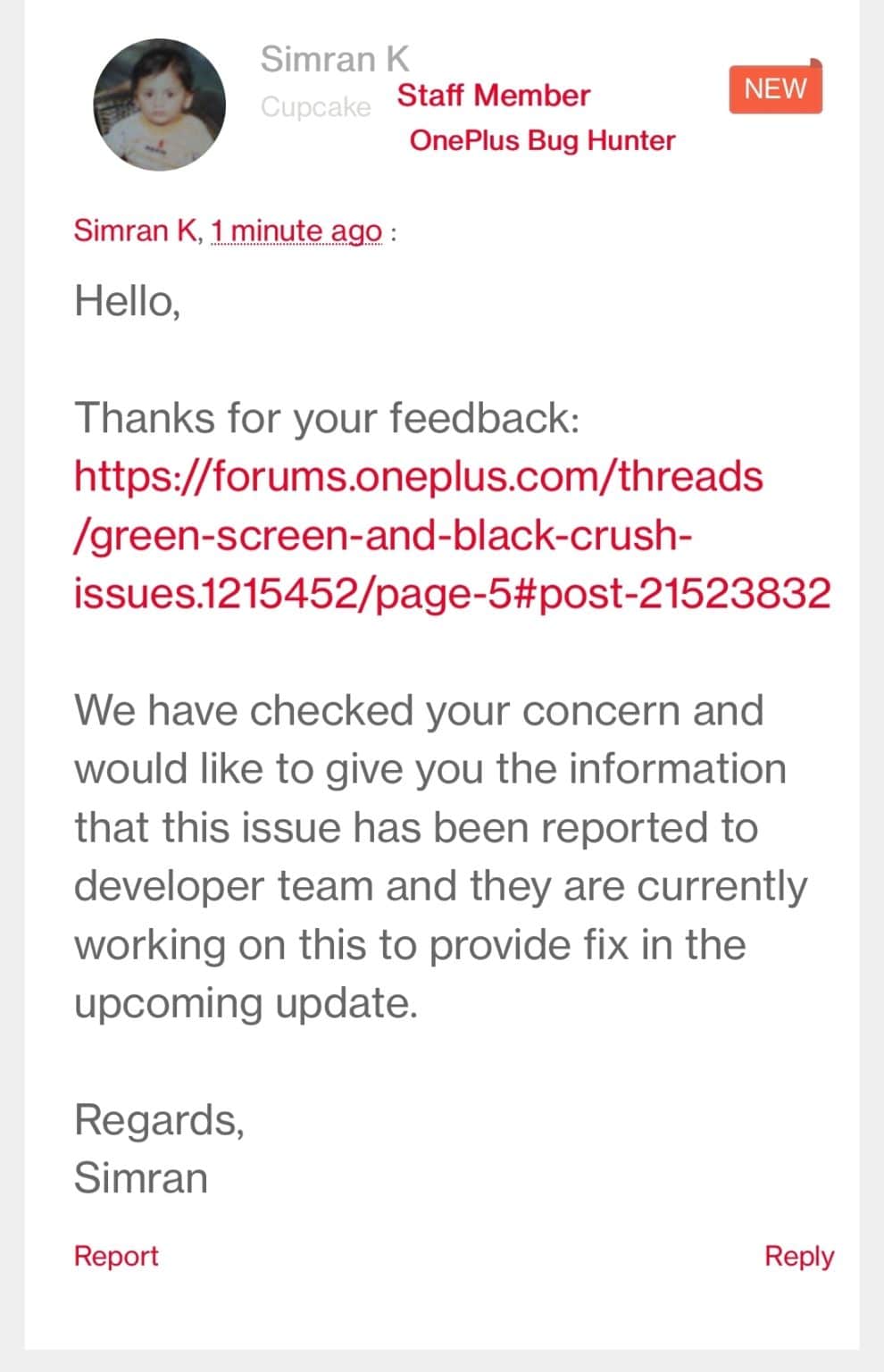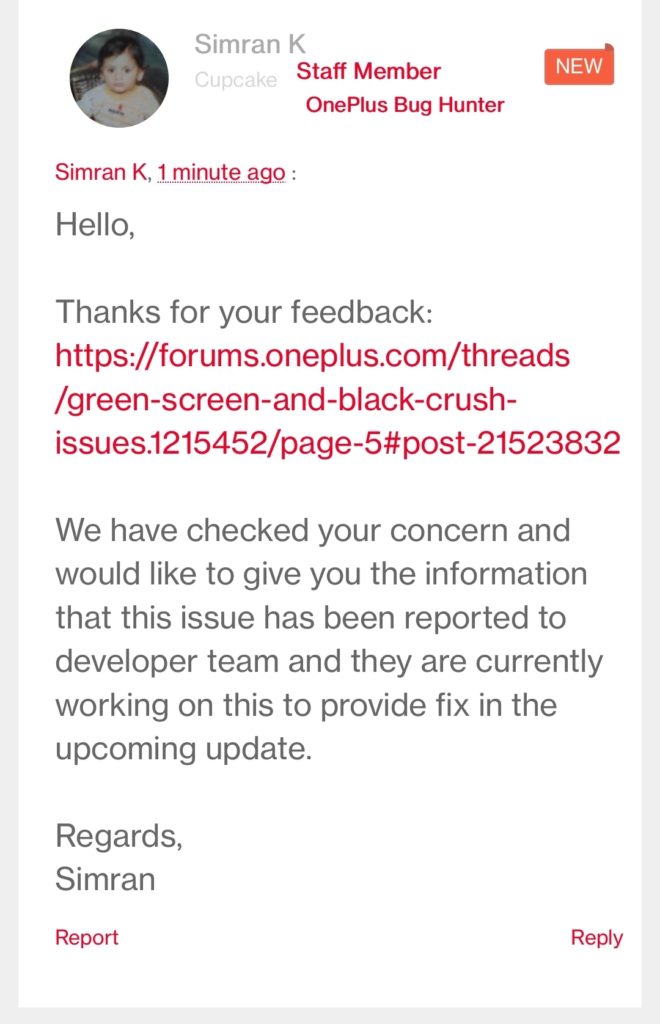 OnePlus 8 Pro uses the same display panel as found in the Samsung S20 Ultra. Interestingly, the premium flagship also suffered similar issues recently after a software update.
We're hoping that OnePlus will soon release an update to fix OnePlus 8 Pro display issues faced by its users.