Smartphone camera has become an essential factor in the industry. Just when we thought three rear camera setup would be the ultimate trendsetter for coming years, it looks like Nokia is going one notch further.
A leaked image indicates a five-lens setup behind the back of an alleged Nokia 10 device. This comes after the design sketches of a Nokia device having five lenses was leaked on a Nokia user forum.
The Penta camera setup is arranged in a circular form with Zeiss branding in the back. Giving a close look, you will notice that out of the seven circles on the back, one seems to be the flashlight and the other being the IR focusing sensor.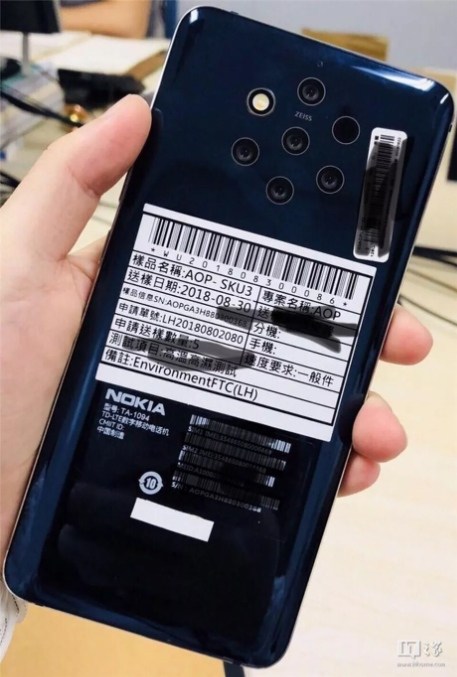 The Nokia device shows off the model number TA-1094. However, it is still a mystery whether the device will be named Nokia 9 or Nokia 10. Previous reports have inclined over Nokia 10 but let's wait for few more leaks.
Apart from the massive camera setup, the device seems to have a glass back with all the finger smudges. Also, it appears to have an inward curve on the edges. All this means the device will lie on the high-end price range.
In the past, HMD global — current owner of Nokia — has flooded the smartphone market with its Android One devices. Now it looks the next device from Nokia will undoubtedly shake the smartphone industry.