Nintendo Switch fans worldwide are going bonkers with the news of a new Nintendo Switch Pro. According to the rumors, the upcoming Switch Pro will have DLSS support alongside an OLED screen. Moreover, the Switch Pro will also come with a 4K output capability. By now, there are so many rumors of the Nintendo Switch Pro from many reputable sources that the existence of an upcoming Switch Pro can't be denied.
While it is evident that a Nintendo Switch Pro will be released soon, some leaks and rumors point towards a sure announcement at the upcoming E3, which starts on June 12.
Now the new Nintendo Switch Pro is said to feature an Nvidia silicon with DLSS support. However, amid all these rumors, there is no statement from Nintendo; and fans around the globe have taken matters into their own hands.
Recently, rumors of a Nintendo Switch Pro on a French website also surfaced, with a similar rumor suggesting an Amazon Mexico listing of the Switch Pro. Furthermore, another leak reported the price of the new Switch Pro to be around $450, as leaked by a Nintendo retailer. All these rumors point that we might be closer to seeing the Switch Pro than we think.
Nintendo Switch Image a Fake?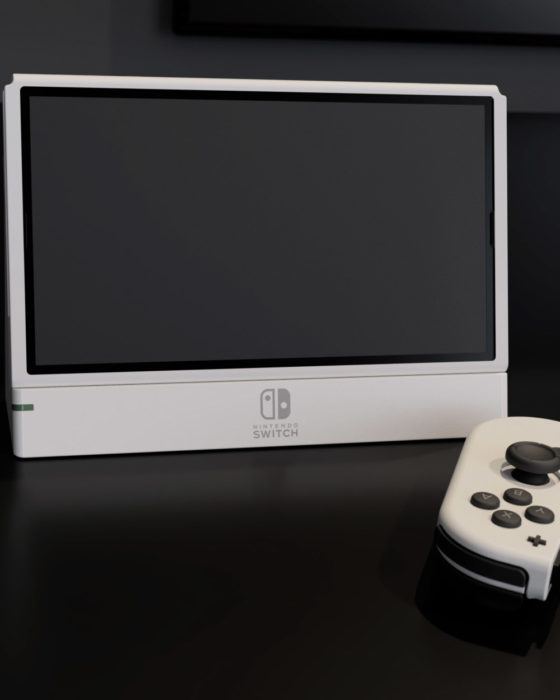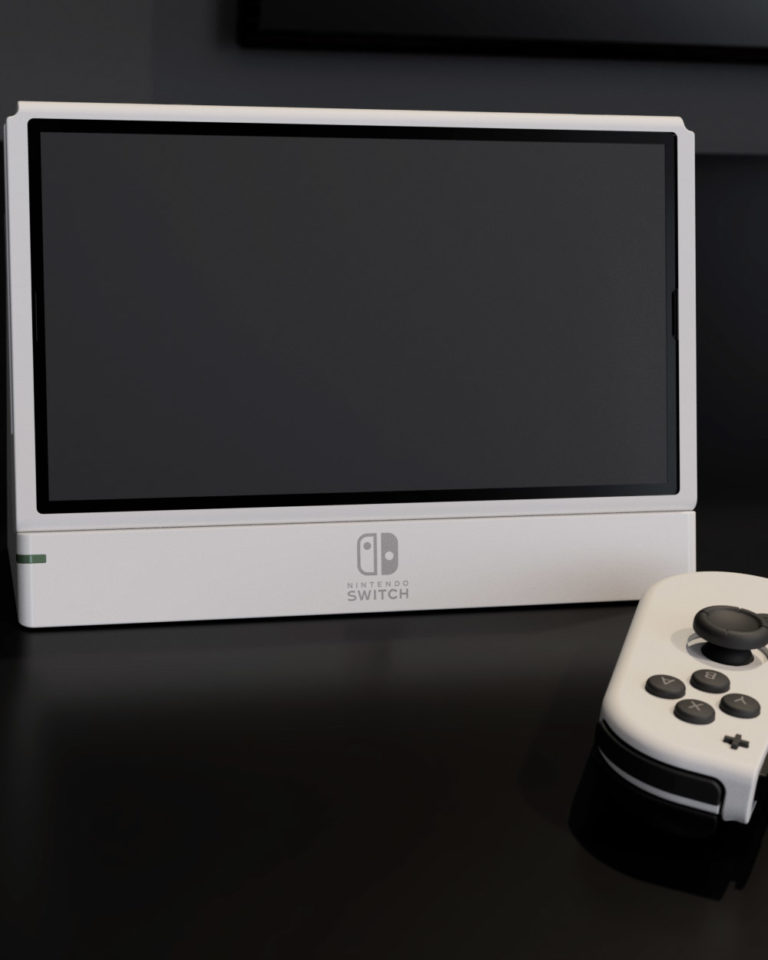 Interestingly, an image of the Nintendo Switch Pro has also surfaced online today. The supposed image is rumored to be that of the upcoming Switch Pro and shows the white-colored version of the console in all its glory.
A Reddit user, u/TheWeeknd_ posted the image of the console, which looks much bigger than the current-gen Nintendo Switch. The image also shows joycons, which are smaller compared to the much bigger Switch Pro.
We suggest our readers take this news with a grain of salt as nothing has been confirmed at this point, and the image could potentially be a fake. If the image is a fake one, we'd say it's a pretty good rendered image by a fan who eagerly awaits any news from Nintendo's end, and so does everyone else.